Ratchet & Clank: QForce Dated in North America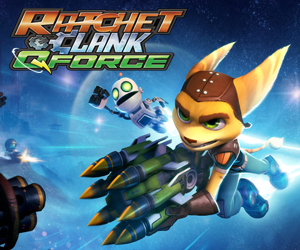 Insomniac Games' Ratchet & Clank: QForce – named the more naughty Full Frontal Assault in America – has a release date in North America. The game will be released on November 27th over there for $19.99, but no European date has been announced as of yet. Eurogamer reported that the title will be coming to PAL territories around that date, so hopefully we won't be kept waiting too long.
On the US PlayStation Blog, Insomniac said that the game will get a retail release in the States, where they'd previously said it would be a PSN exclusive. Like the upcoming PlayStation All-Stars: Battle Royale, Sly Cooper and others, those who purchase Ratchet & Clank: QForce on PlayStation 3, will get the Vita version for free, thanks to Cross Buy.
The game takes a more classic Ratchet approach, with some new Tower Defence Elements thrown in for good measure. Hopefully it won't stink up the joint the Tower Defence sections in Assassin's Creed: Revelations, though. There is a competitive multiplayer mode, which will allow PS3 and PS Vita players to battle it out against each other, but the online co-op is not cross-platform, sadly.