Super Monkey Ball Banana Splitz Out Now in US, Europe Get It Friday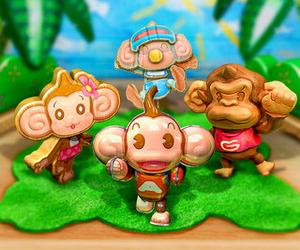 The much loved SEGA franchise is available in America right now. However, European readers will have to wait until Friday, 26th October to play the PlayStation Vita exclusive.
Super Monkey Ball Banana Splitz will keep long-time fans entertained with over 100 levels. Old favourites such as Monkey Bowling & Monkey Target are back and there are tons of multiplayer options on offer.
If you're one of the many that complain about having nothing to play on Sony's handheld, why not give Super Monkey Ball Banana Splitz a go? If your still in two minds about it, maybe some screenshots might sway you in one direction.
Cue screenshots.
[nggallery id=1111]