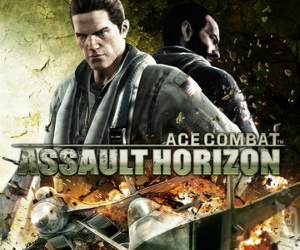 To say the PC version of Ace Combat: Assault Horizon has been a long time coming, would be something of an understatement. In fact, we reviewed the Xbox 360 version back in October of 2011, and kinda liked it, giving it an 8/10 score. But flying games and PCs go hand in hand, usually, so regardless of how long it took, it's nice to see Assault Horizon coming to PC.
Namco are saying that this will be the best graphics that the Ace Combat series has ever seen, able to run in 1920×1200 in 60fps, and all of the multiplayer and co-op modes are present; the game is feature complete.
Today, Namco Bandai have released the pack shot, as well as some new screens of the PC version, which we've got for you to analyse, below.
[nggallery id=1180]
Ace Combat: Assault Horizon is available now for Xbox 360 and PlayStation 3, the Windows PC version will be released this Winter.