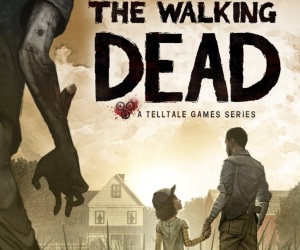 One of the biggest and most revolutionary titles of the year – The Walking Dead: The Game Episode One – is currently being offered for free on iOS devices.
This special offer will run for a limited time only (as yet unknown), so players should look alive and go grab the title as soon as they can.
The game series has been wildly popular, and everyone at GodisaGeek.com ourselves loved it too – as evidenced by our glowing reviews and our two-hour long Walking Dead Podcast. This is therefore the perfect opportunity for Apple iDevice users to try out the series for free, with the original episode that begins the frenetic series. You grab it right now, by clicking here, it's over 300mb though – so be somewhere you have free wifi!
In addition to that, between 25th-31st December – as part of the Xbox LIVE Countdown to 2013 sale, The Walking Dead: The Game Episode One will also be offered for free. And on 28th December the other four episodes will also be on special offer at a as-yet-unannounced discounted price. There is no better time to dive into this fantastic gaming experience – so don't be a Zombie!
The Walking Dead: The Game is out now on Xbox LIVE Arcade, PlayStation Network, Steam and iOS devices.