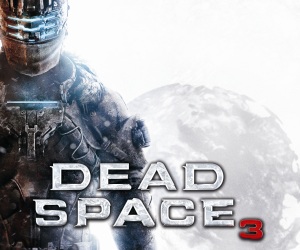 Visceral Games and Electronic Arts must still be feeling in the giving mood after the festive season, as they have come out to announce that gamers have only a very short wait until the first playable demo for their new horror title Dead Space 3 will be made available.
The downloadable demo for the third game in the Dead Space series, and perhaps the first really big game release in 2013, will be widely available for download on Xbox Live Marketplace and PlayStation Network from January 22 – but Xbox 360 gamers will get the chance to access the demo a week earlier than that. Fans of the series who own the Microsoft console should quickly head over to the website for the demo here, where they will be able to register to receive a code that will grant the exclusive early access to the full Dead Space 3 demo from January 15th.
The demo will offer gamers the chance to step back into the space boots of Isaac Clarke – our unlikely hero from the first two games – along with Sergeant John Carver – a new character suffering from mental difficulties who will be your new companion through the co-operative mode of the game. After crash landing on the ice planet of Tau Volantis, players will start to get a taste of what to expect from this third game, as the alien antagonists from the series – the Necromorphs – are all over the planet. We can't wait to be scared out of our wits once more.
Dead Space 3 will be released in Europe on Xbox 360, PlayStation 3 and Windows PC on February 8 2013.