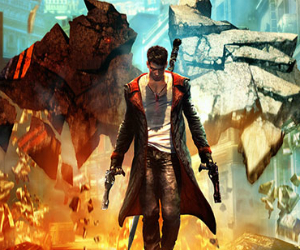 Capcom have just sent over a new all-CG trailer of their upcoming Devil May Cry Reboot, DMC: Devil May Cry. WARNING: May get fans of the series a little hot under the collar.
We've been building up to DMC Devil May Cry for a while here at GodisaGeek. Why? Because we're excited for it, that's why! A couple of weeks back, Adam and Martin took a look at a preview build containing the first 10 levels. The Demo, and indeed the game itself, will turn up on PC a little later.
To whet your no doubt increasing appetite for the arrival of the game, Capcom have just released an all new CG trailer, in which the new look Dante does some serious ass-kicking. Check it out below, and enjoy!
DmC: Devil May Cry launches on the Xbox 360 and  PlayStation 3 on January 15th, With the PC release coming January 25th.