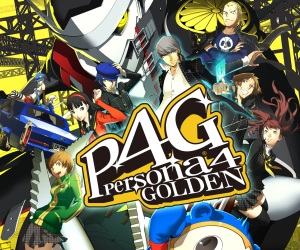 NIS, how I love thee. Not content with already bringing Disgaea, Cave Story and many more stunners to the Eurozone, they are due to drop not one but two stunning JRPG titles in the very near future.
Persona 4 The Golden is the absolutely mind blowing PS Vita port of the classic Shin Megami Tensei spinoff originally released for the PlayStation 2. My review of this highly anticipated title will be arriving on this very site soon, and without wanting to give away too much, let me just say it is a wee bit special. For now please enjoy these vids that show you what you can expect from this classic Atlus role-player.
That isn't all though kids, as the third title in the tongue in cheek Strategy-RPG, Hyperdimension Neptunia Victory, is also pending for the PlayStation 3. This latest instalment in the knowing, self aware franchise looks like a lot of fun, and you can check out some game footage which show the 1980s kitsch throwback japery in full flow.
First up are three new trailers for P4G, then 2 gameplay videos for Hyperdimension: