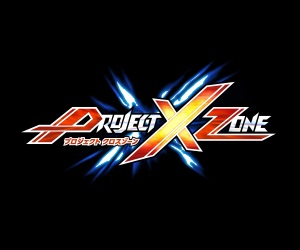 The strategy-JRPG crossover extravaganza is coming to a store near you. Who would have thunk it?
Crossovers are always fun, no matter what the type of media and it just so happens that Capcom have been crossover crazy over the past decade and a half, bringing us dream fighting matchups such as Marvel Vs Capcom, Capcom Vs SNK and Street Fighter X Tekken.
So it comes as no surprise that they're bringing another fanboy salivating crossover. But what is surprising is that this one is Project X Zone, a crossover featuring Capcom, Namco Bandai & SEGA characters in a strategy-JRPG, that we thought would never make it over here. But Namco Bandai are are lovely bunch of people and are bringing the game out of Japan and onto a Nintendo 3DS near you, this Summer.
Featuring over 50 playable characters from 29 classic game series, the player can create a dream team and take on all manner of evil nasties. Picking two characters to become a a "Pair Unit" to navigate the game's overworld, a third character can also be chosen as a "Solo Unit" to fight and assist the Pair Unit in battles. We've been promised "an array of screen-busting" moves  to destroy the opposition, such as Solo Attacks, Cross-Hits, Support Attacks and Finishing Moves.
This game could well be a cracking game to play on the go – Here's some screens to whet your appetite.
[nggallery id=1229]
Project X Zone will be released this Summer in Europe and Australasia for Nintendo 3DS.