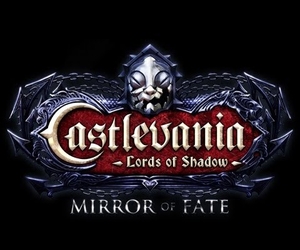 3DS players will be able to practise their handheld vamp slaying from February 28. The content of the demo is a mystery, as Konami only tweeted of its existence today.
This 3DS exclusive (that may eventually see a release on HD consoles) is a side-scrolling hack-and-slash that continues the tale that began in Mercury Stream's 2010 Castlevania: Lords of Shadow.
The game features numerous characters who will all explore Drac's castle and surrounding grounds in their own way. It even tells its tale in reverse, Momento style.
Previous public appearances have let players go hands-on with Trevor Belmont's early levels, though many noted that those early demos had some framerate hiccups.
This was an old taster though and this demo will likely be more representative of the final build. Our own Adam Cook didn't seem to have any such issues with his recent four hours hands-on with Castlevania: Lords of Shadow – Mirror of Fate, commenting only that he 'wanted more'. A comment on the game rather than the complimentary hors d'oeuvres I'm sure.
Castlevania: Lords of Shadow – Mirror of Fate will be released on March 8 in Europe and March 5 in North America for Nintendo 3DS