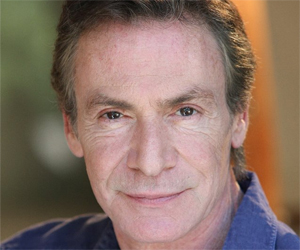 British actor Robin Sachs, who lent his voice to numerous games alongside TV and Movie roles, has died yesterday aged 61.
This tragic information was spotted on BBC News, who highlight Robin's role as Ethan Rayne in Buffy the Vampire Slayer, though gamers will likely know him better as the no nonsense mercenary Zaeed Massani from Bioware's Mass Effect 2 and Mass Effect 3.
Robin lent his voice to numerous games in his career including Knights of the Old Republic, Dragon Age, Kane and Lynch 2, Majin and the Forsaken Kingdom and the aforementioned Mass Effects 2 and 3. Bioware clearly had a soft spot for the man.
This Bioware appreciation is unsurprising given Robin's bent towards sci-fi in other media; Sachs made appearances in Babylon 5, Torchwood, Star Trek, and took on the role of big bad Sarris in 1999 sci-fi satire Galaxy Quest.
His ex-wife Casey Defranco called him "a wonderful person, extraordinarily talented as an actor." Elsewhere staff on Sachs official website wrote "Please join us in raising a glass to Robin – goodbye, dear friend. Thank you for all the laughter and the cookies. We will miss you so very much."
It's without question an unfortunate truth that Robin's gravelly tones shan't animate another character for our enjoyment, given how gifted an actor he was, but I'm simply thankful that he was able to leave the mark on the medium that he has. Zaeed's guttural musings shall live on forever. Our thoughts are with Robin's family and friends.