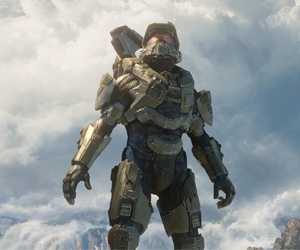 Right up until March 4, you can grab a number of Xbox 360 Games on Demand titles at a fraction of the price. We have been told that sale items will be up to 75% off their regular price – on occasion, with some others getting an 85% discount. 60 games in total will be on sale at one stage or another, but to stay up to date, ensure you follow Microsoft's own Larry Hryb on Twitter (@MajorNelson), as he will be announcing each day's offers.
Today, it's all focused on one of pillars of Xbox – Halo. You can purchase Halo 4 for £24.99, or pick up one of the older titles in the series such as Halo 3, Halo Reach or Halo Wars for only £8.99.
As well as the sporadic deals, there are a number of games that will remain discounted for the duration of sale. These include; GRID which is £2.69, Rainbow Six Vegas, The Darkness and the utterly brilliant Bioshock. Head on over to Major Nelson's Blog to see the full list.
Of course, with there being new deals every day, I'm sure you're wondering what games will be featured in coming days. Well, Microsoft have given us an idea of what to expect, and you can see some of the other games that will be on sale in the near future, below.
Assassins Creed & Assassins Creed 2
Batman Arkham Asylum
Batman Arkham City
Bioshock
Borderlands & Borderlands 2
Call of Duty 2 & 3
Call of Duty: Black Ops & Call of Duty Black Ops 2
Call of Duty: Modern Warfare, 2 & 3
Dirt 2
Dishonored
Fable III
Fallout 3
Fallout 3 New Vegas
GRID
Left for Dead 2
Max Payne 3
Metal Gear Solid HD
Orange Box
Portal 2
Resident Evil 4, 5 & 6
Red Dead Redemption
Sid Meier's Civilization Revolution
Street Fighter X Tekken
Tekken 6
The Darkness
Tomb Raider Legend