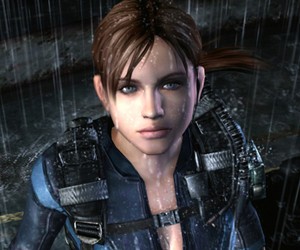 The once 3DS exclusive is one of the prettier games on Nintendo's handheld, but was hampered by its controls. Of course, a Circle Pad Pro would help you out there, but then you may as well get a mortgage for the house you are holding in your hands.
Thus, it was announced some time ago that Resident Evil: Revelations was going to be getting a console release, which pleased fans of the series that aren't in possession of a 3DS.
Capcom has posted the latest trailer for the HD version of the game which focuses on Infernal difficulty. This is a brand new gameplay setting for the game that was not featured on its original incarnation and will give players a really different experience with the game. When playing Revelations on Infernal, enemy and item locations change, making everything a bit more survival-horrory, I guess.
You can check out the new trailer, below.
Resident Evil Revelations will be released on May 24 in Europe and May 21 in North America for Windows PC, Xbox 360, PlayStation 3 and Nintendo Wii U. The game is available now for Nintendo 3DS