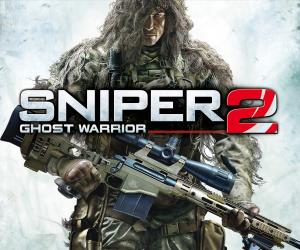 For people who enjoyed Sniper: Ghost Warrior 2 (like our Reviews Editor, Mick) this will come as pleasing news, as the first DLC – called Siberian Strike – is available now, for 800 Microsoft Points, or £8.99 in real money for PlayStation 3 or Steam users.
Siberian Strike is set in an isolated Siberian location, and apparently offers a more open-world experience for acting out the missions.
Here's the official information, followed by the trailer.
In the remote abandoned Siberian city of Birsovik, the Russian government established a top secret military installation focused on arms R&D. American intelligence gets word that the facility shifted its focus recently to weapons of mass destruction. A CIA operative, M. Diaz is sent in undercover, posing as lab personnel, to uncover the truth. When he stops sending in reports, a search mission is quickly put together.

The player steps in the shoes of Cole "Sandman" Anderson, a veteran special ops sniper, now in the ranks of Task 121 – a group put together to counter any WMD-hungry warlord's whim in the Asia – Pacific region. Anderson is ordered to locate Diaz's GPS signal and assess the situation on the ground, then extract any intelligence he may have found.
Sniper: Ghost Warrior 2 is available now for Xbox 360, PlayStation 3 and Windows PC.