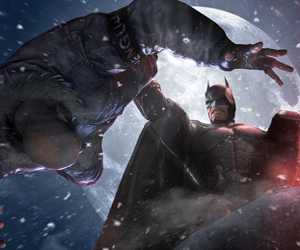 Yesterday, it was announced that the Arkham series is returning later on in the year. On top of that, it was also revealed that Rocksteady would not be handling development as Warner Bros. Montreal were announced as the studio behind Batman: Arkham Origins.
AllGamesBeta has grabbed screens from the latest issue of GameInformer that show a little bit of what we can expect from the new developer.
Arkham Origins takes players back to a time when Batman wasn't the superhero he's known as today. Prior to the first two games in the series, Batman: Arkham Origins is said to include a new challenge system, extra gadgets and more.
Are you excited about the new Batman title or are you sceptical because of the new developer? Let us know in the comments section, below.
[nggallery id=1426]
Batman: Arkham Origins will be released on October 25 for Windows PC, Xbox 360, PlayStation 3 and Nintendo Wii U