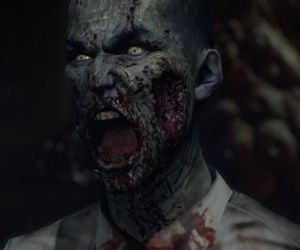 With the previous financial year just over, the Japanese publisher is rethinking how they do things, we've learned via Eurogamer.
Due to poor sales of their big titles such as DmC and Resident Evil 6, Capcom has now revised their expected sales figures. Down from 5 million, the publisher now forecasts 4.9 million copies of Resident Evil 6 to have been sold (which is already down from the original 7 million. Also, Capcom expects the Devil May Cry reboot to have sold 1.15 copies, instead of the 1.2 million they were thinking would shift (again, down from an original projection of 2 million).
According to the company, "delayed response to the expanding digital contents market"; "insufficient coordination between the marketing and the game development divisions in overseas markets", and "decline in quality due to excessive outsourcing" are all reasons for the revised forecasts and expected restructuring – which will cost Capcom £48.1 million.
They have confirmed that development on overseas projects has been axed as they are "no longer compatible with the current business strategy." Increased DLC output and internal R&D are two other methods the company is considering to improve their fortunes.
Originally expecting £43.4 million in profit for the last financial year, Capcom have now halved that to £19.4 million.
Things aren't looking too rosy in the Capcom garden, at the minute.