FarCry 3: Blood Dragon Gameplay Footage Leaked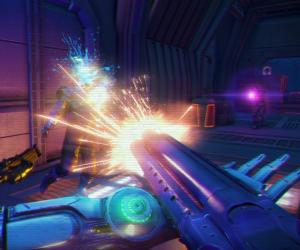 With all of the hype surrounding the FarCry 3 expansion pack/standalone game – Blood Dragon – it is no surprise that now two fifteen minute videos showing off many of the gameplay elements have somehow leaked out of Ubisoft.
The videos have been posted by an anonymous user, who claims that they can't say where they got the videos from – all very mysterious! With the way that the game has been announced and leaked information so far, it would be no surprise if this was all part of some sort of covert marketing scheme too.
Yesterday, we learned that the game was going to be a standalone experience, and that Xbox LIVE Marketplace expects it to launch on May 1, so gamers really won't have to wait that much longer to get a taste of what FarCry 3 feels like – removed from the Jungle and sent into the future.
See the footage below quickly, before it is removed:
vefr
The Blood Dragon standalone DLC is expected for release on May 1.