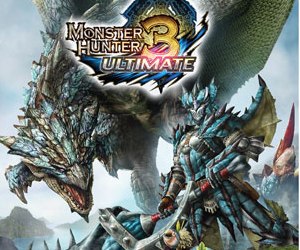 If you've been trying to pick up Monster Hunter 3 Ultimate on Wii U or 3DS recently in the UK, you may have ran into problems finding anywhere selling it, thanks to some stock issues. But Nintendo UK have just sent us word that the game is back in stock, so rejoice, and read our review of the game, here.
The official statement is as follows:
Nintendo UK is pleased to confirm that further stock of Monster Hunter 3 Ultimate for Wii U is now available from retailers including GAME, Amazon.co.uk and Shopto.net. Both the Wii U and Nintendo 3DS versions of the game continue to be available from the Nintendo eShop.
If you've already purchased the game, what do you think of it? Let us know in the comment section, below. Perhaps you even felt similarly to Mick – as a newcomer to the series, he wrote a week long diary.
Monster Hunter 3 Ultimate is available now for Nintendo Wii U and 3DS.