We're fast approaching the end of our list now, dear reader, and we know what you must be thinking: there are so many great games we haven't even mentioned yet. Well, read on now for five more of the generation's finest offerings, but if you're catching up, you can read 25-21 here, 20-16 here, and 15-11 right here.
10. JOURNEY
DEVELOPER: THATGAMECOMPANY / PUBLISHER: SONY
FORMAT: PLAYSTATION 3
RELEASE DATE: 14th MARCH 2012
These days, even mentioning the idea of an adventure game without combat and explosions or magic and mayhem is enough to have most publishers running for the hills – and so it falls to indie warriors like Thatgamecompany (creators of the award-winning PS3 title Flower) to take the big risks and release games that celebrate the simple joys of gaming, rather than the money-spinning instalments of yet another big franchise. Journey is a game about, well, a journey, as you guide your nameless avatar across a majestic desert towards a distant, shining spire.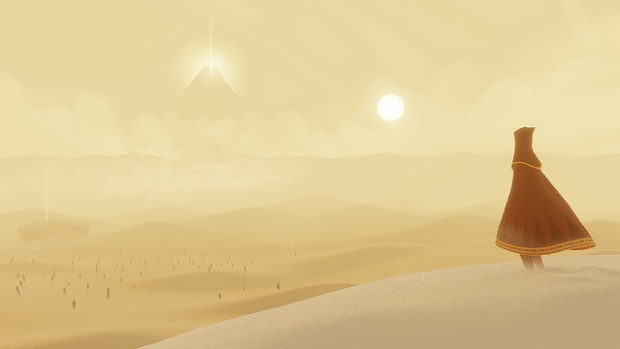 ADAM COOK: Simply put: this is one of the most beautiful, emotionally moving games ever created, but incredibly, it does so without ever really talking to the player. Emotion is projected by the player, so it's what you make of it. The eternal struggle to make it somewhere, somehow. This is a game that enriches lives and transcends its medium, and proves that not every title needs to be a 30 hour epic. Journey is over quickly, but it leaves a lasting memory I'll never forget.
SEAN SMITH: It's not often a developer challenges convention, but that was what Thatgamecompany did with their ethereal treat, Journey, a thing of unnerving beauty that allowed you to interact with your fellow humans simply by eliciting an emotive chiming sound. It helped forge some memorable gaming moments, as I travelled co-operatively around the mysterious desert-scape, leading my unnamed partner with that piercing call. Journey is at its core a fairly simple exploratory platformer, but one that challenges you to work things out for yourself, to immerse yourself in its visual and auditory splendor. In a marketplace bogged down with HD re-imaginings and twin stick shooters, Journey stands out as conspicuously as the mountain in the distance that your robed figure seeks to reach.
9. MASS EFFECT 2
DEVELOPER: BIOWARE / PUBLISHER: EA
FORMAT: PLAYSTATION 3, XBOX 360, PC
RELEASE DATE: 29TH JANUARY 2010
BioWare's epic space opera might have come to a controversial conclusion upon the release of Mass Effect 3, but the second game in the series is a masterpiece. A massive step-up from its predecessor in terms of gameplay, Mass Effect 2 retained the sense of choice and consequence and upped the stakes considerably with the "suicide mission". Charging you, as Commander Shepard, to assemble a team of highly trained yet unstable miscreants with which to assault an alien enemy and defend humanity with your dying breath, Mass Effect 2 delivers one of the most involving and engrossing narratives of the generation. Epic.
ROBIN PARKER: After Mass Effect, few could have predicted what BioWare would achieve with the follow-up. Mass Effect 2 is the perfect sequel, improving and refining almost every aspect of the original game. The traditional idea of an RPG party is evolved into a powerful story-telling tool as the player recruits and bonds with a diverse and fascinating cast of would-be heroes, through its combination of intense firefights and equally intense conversations. And through these travels, the game manages to really capture the blockbuster atmosphere of a true science fiction epic.
COLM AHERN: I had a PlayStation 3, but I wanted an Xbox 360. I really, really did. When the original Mass Effect came out, it was all I read and heard about – people were raving over Shepard's space adventures. The reception to the second game in the trilogy only made me want a 360 even more. Due to being a young lad without console cash in his pocket, I had to watch from the sidelines. Until, of course, Mass Effect 2 arrived on PS3 a year later and swept me up in its splendour. More than simple bombast, though, Mass Effect 2 made me care. I cared about levelling up, I cared about having the best armour and weapons, I cared about Mordin, Legion, Miranda… oh, how I cared about Miranda. To top it off, the great third-person shooter action was an inimitable thrill ride, and never before had an RPG grabbed me like Mass Effect 2 did.
8. BIOSHOCK
DEVELOPER: IRRATIONAL GAMES / PUBLISHER: 2K GAMES
FORMAT: PLAYSTATION 3, XBOX 360, PC
RELEASE DATE: 21ST AUGUST 2007
Say the words "Would you kindly…" to any modern console gamer, and chances are they'll smile and nod their head, as their eyes glaze over and they drift back, for the briefest of moments, to the twisted, sub-aquatic nightmare that is Rapture. The terrifying cadaver of the greatest city ever built is a shocking and unsettling game-world, but also one of the most inventive and beautiful.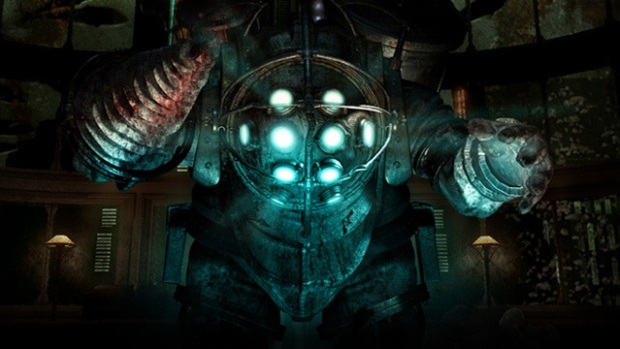 ROBIN PARKER: More than anything, it is Rapture that I fell in love with, rather than Bioshock itself. This game is all about a time and a place, rather than your actions. The decayed, fallen city beneath the waves is loaded with beauty, charm, and its fair share of ugly secrets. It is hard to pigeonhole Bioshock – part adventure game, part survival horror, part FPS – but it's one of the most visually and emotionally memorable titles of the generation.
MIKE STUBBS: Bioshock is a masterpiece. That's all that really needs to be said. The fate of Rapture and the way it's presented makes for – arguably – the best story of the generation. What makes Bioshock stand out is the fact that along with a great story it has incredibly tight and fun gameplay that mixes in loads of new ideas, and the environments are incredibly designed and brilliantly produced. Oh, and it has Big Daddies, which are the coolest things ever.
7. THE LAST OF US
DEVELOPER: NAUGHTY DOG / PUBLISHER: SONY
FORMAT: PLAYSTATION 3
RELEASE DATE: 14TH JUNE 2013
Naughty Dog's epic apocalyptic action game earned almost unanimously perfect scores on release, and for good reason. The tale of grizzled survivor Joel and his plucky ward, Ellie, weaves a powerful spell, and one that resonates long after the credits roll thanks to that wonderfully double-edged ending.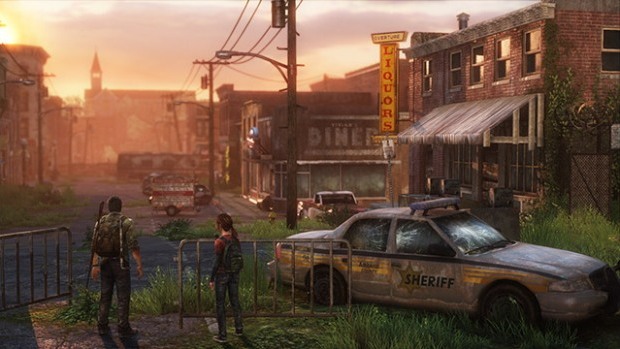 ADAM COOK: The Last of Us is astonishingly beautiful and utterly compelling in every way. Ellie and Joel are fantastic characters, and few other games can produce such edge-of-the-seat moments. Quite simply, The Last of Us is a generation-defining title.
MICK FRASER: I remember seeing the ambiguous teaser for The Last of Us when it debuted on the Spike TV Awards and being immediately intrigued. I didn't know what The Last of Us was, but I wanted it. I was lucky enough to play through some pre-release preview code and knew, from that short time with it, that Naughty Dog's apocalyptic nightmare was something special. Few games surprise me with their narratives these days, and fewer still stay with me long after I've finished playing, but The Last of Us is an even rare beast: it did both.
6. SUPER MARIO GALAXY
DEVELOPER: NINTENDO / PUBLISHER: NINTENDO
FORMAT: WII
RELEASE DATE: 16TH NOVEMBER 2007
Where would games be today without Nintendo? The Japanese giants are responsible for so many iconic franchises and idolised characters, not least of all Super Mario. The boiler suit-wearing, Goomba-stomping plumber is intrinsically linked to video game history, and many people – including us – feel that Super Mario Galaxy is one of his finest outings. It may not entirely obscure our rose-tinted view of Super Mario World, but it's a damn close call.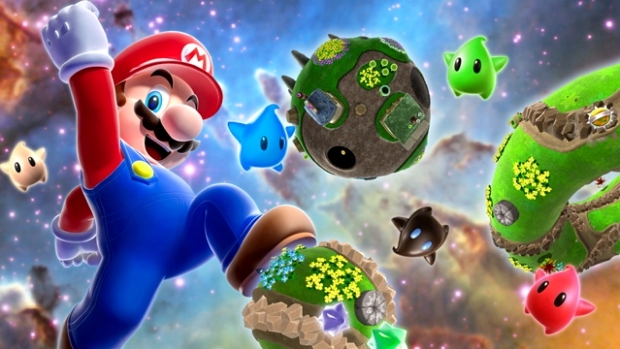 LEE GARBUTT: When a Super Mario game is good, it's very good. When a Super Mario game is Super Mario Galaxy, it's absolutely amazing. Easily the best Super Mario game since World, from the very start, Galaxy aptly feels like this is both Mario and Nintendo taking platformers to new worlds. Mario's physics were perfected, with original levels perfectly built around the plumber and his abilities. Every level was full of new sights and sounds; even the orchestral soundtrack was filled with wonder. It made me feel like a kid again, and is a reminder of why Mario still matters.
JAMES BOWDEN: Super Mario Galaxy is the single most creative and exciting game out there. From minute to minute, Super Mario Galaxy will throw more concepts and ideas at you than most titles manage in their entire lifespan, and it somehow manages to be both wonderfully eclectic wonderfully cohesive at the same time. From the marimba guitar duet bounce of Honeyhive Galaxy, where Mario climbs vines and uses sticky honey to traverse an almighty space oak, to the orchestral explosions and pomp of BattleRock as the chirpy plumber avoids Bullet Bills and fiendish lasers in an assault on one of Bowser's gargantuan galactic outposts, Super Mario Galaxy is the sort of game that, through the synergy of sumptuous art and pin-perfect control, imprints a smile on your face that lasts for every minute of play. Super Mario Galaxy is pure video game sophistication, pure gaming decadence.
So there you have it, folks: numbers 10 – 6 of our Top 25 Games of the Generation. Check back to GodisaGeek.com tomorrow for the final instalment, where we'll reveal our ultimate Top 5 games of the last generation.