So here it is, readers. So far we've covered some incredible games, from The Legend of Zelda: Skyward Sword to the The Last of Us, and you may or may not have agreed with many of our choices – you may even be lamenting absent friends – but we could have written a Top 100 Games of the Generation and still not mentioned every title that deserves it.
Well, it has all come down to this final entry: GodisaGeek's Top Five games of the last console generation. Please do let us know what you think about our choices, and feel free to let us know your choices. I think there is one thing we can all agree on, no matter what our favourites were: the last generation was simply astounding, and produced some mind-blowing, emotionally-charged, eminently playable and, above all, legendary titles.
Read on for our final five, or check out the previous entries: 25-21, 20-16, 15-11, 10-6.
5. BIOSHOCK INFINITE
DEVELOPER: IRRATIONAL GAMES / PUBLISHER: 2K GAMES
FORMAT: PLAYSTATION 3, XBOX 360, PC
RELEASE DATE: 26TH MARCH 2013
That it's the only franchise to have two entries in our Top 25 says it all about BioShock – but despite some stiff competition from the original adventure in Rapture, it's Irrational's triumphant return to the franchise and their first sojourn into the dazzling flying city of Colombia that reached our Top Five. A mesmerising narrative filled with mind-melting twists elevated a common shooter to the dizzy heights of utter greatness, and introduced one of the most affecting video game partnerships of the generation.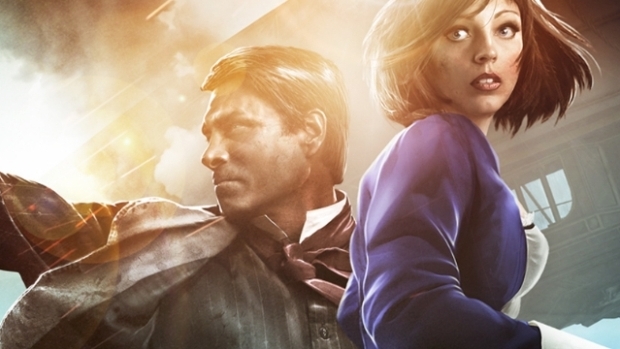 MARTIN BAKER: I didn't really click with the first two offerings from the BioShock universe. For whatever reason, they just failed to stick; I played them – multiple times – and just couldn't find what so many others obviously had, but BioShock Infinite was totally different. From the moment I set foot on Columbia I was in awe; when I met Elizabeth and tried to figure out what everything meant, I was even more hooked. Then, when I finally got to the end of the game, the revelations made my head spin. How had I seen so much, but so little at the same time? BioShock Infinite has a story that will stick with me for years to come and, while the gunplay wasn't the best, it has more than enough going for it for us to overlook the small discrepancies.
ADAM COOK: Unparalleled character interaction, a jaw-dropping story and a level of care and attention rarely seen in a video game, BioShock Infinite offers you a stunning world in which to lose yourself. Columbia is one of the most well-realised locations ever designed in a game, and the rip-roaring, emotionally-fuelled campaign is a prime example of single player gaming being king. Bravo, Irrational. Bravo.
4. PORTAL 2
DEVELOPER: VALVE SOFTWARE / PUBLISHER: VALVE SOFTWARE
FORMAT: PLAYSTATION 3, XBOX 360, PC
RELEASE DATE: 21ST APRIL 2011
The first Portal was a runaway hit for Valve when it shipped with The Orange Box collection, but no one expected that it would later be topped by an even better sequel. Wonderfully written, fiendishly designed and incredibly playable, Portal 2 is one of the best head-scratchers we've ever seen, and in supremely likeable game to boot.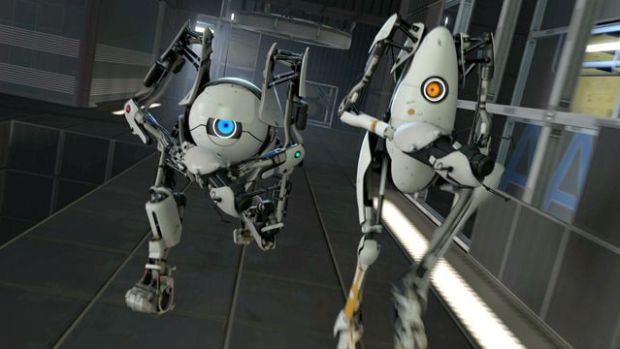 BEN SKIPPER: As part of The Orange Box, the original Portal out-shone even Half Life: Episode Two. It was unique, superbly designed and as funny as it was unnerving. As every true sequel should, Portal 2 utilised its bigger budget to surpass its predecessor. It may not be as beautifully simple, but what it did do was take an original concept and make a true classic out of it.
COLM AHERN: Comedy is something that very few video games get right. Valve, not to be told "You can't", had me in stitches from the moment Wheatley (voiced by the wonderful Stephen Merchant) told me to say, "apple". When I played the original Portal, I was drawn in by the creative puzzles and cutting wit of GLaDOS. There were people that were worried the studio was killing the concept by adding a deeper story and more characters, but this sequel stands as a testament to their prowess. While the Portal gun still takes centre stage in the puzzles, the addition of gels forces us to approach situations in a different manner and effectively alters the game completely. Who would've thought that a first person shooter in-which you kill no one would go on to become one of the greatest games of this generation, perhaps one of the greatest games of all time.
3. THE WALKING DEAD: THE GAME
DEVELOPER: TELLTALE GAMES / PUBLISHER: TELLTALE GAMES
FORMAT: PLAYSTATION 3, PS VITA, XBOX 360, PC
EPISODE ONE RELEASE DATE: 25TH APRIL 2012 
As The Walking Dead TV series moves into its fourth series, it seems to have more and more hit-and-miss moments. Telltale's incredible game adaptation has none of them: it's hit, hit, hit all the way, making a squishy punchbag out of our emotions as it pummels our feels with a barrage of powerful and horrifying choices. And yet, the interplay between protagonist Lee Everett and his young charge, Clementine, makes for one of the sweetest and most compelling relationships you'll see in a video game.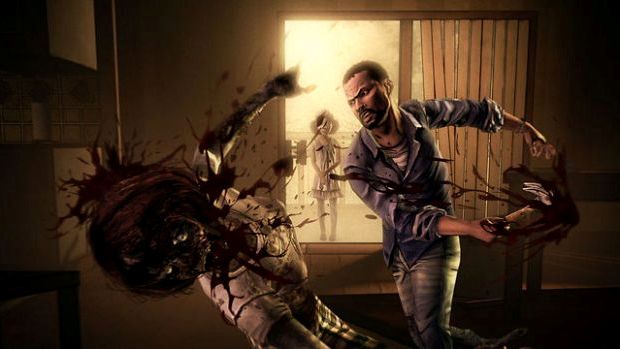 MIKE STUBBS: For years games developers have tried to forge an emotional bond between the player and their characters, but it rarely works. The Walking Dead from Telltale games changed all that upon the release of its very first episode. Never have I felt such an emotional bond to the characters in a game as I did while playing The Walking Dead. Sure, the gameplay isn't the most involved, and there are a few technical problems, but I challenge anyone to play The Walking Dead and not feel emotionally spent by the end.
LEE GARBUTT: While we eventually realised that the choices we made in Telltale's The Walking Dead weren't always as important as we were led to believe, there are few games that have tugged at my heartstrings as much as this one. Well-written and highly engrossing, this is Telltale at the top of their game. No matter the outcome, this is a title that has the ability to make us question our own personalities as we are forced into some truly disturbing decisions.
2. BATMAN: ARKHAM ASYLUM
DEVELOPER: ROCKSTEADY GAMES / PUBLISHER: WARNER BROS. 
FORMAT: PLAYSTATION 3, XBOX 360, PC
RELEASE DATE: 28TH AUGUST 2009
Boom! This is how you make a super hero video game. No fatty filler, no cheesey one-liners, no uncomfortable attempt at "recreating the magic". Rocksteady's Arkham Asylum is, quite simply, about being Batman and, as such, still stands as the greatest super hero title ever created.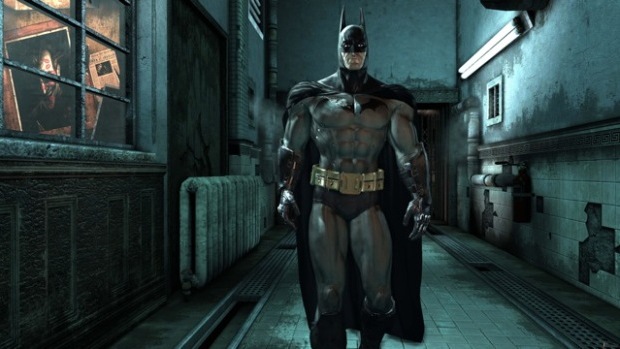 BEN SKIPPER: Spider-Man 2: The Game held the title of Best Super Hero Game for five years before Rocksteady came along and crushed the spider under their hefty Bat-boot. Spider-Man 2 was in such terrible company that it was really the best without even trying, but now Arkham Asylum has donned that mantle, this time earned not by being the best of a bad bunch, but by being a genuinely fantastic video game, and a classic for the ages.
MIKE STUBBS: Typically, super hero games suck, but Batman: Arkham Asylum surprised us all by actually being amazing. Not only does it have a great story that includes many of the biggest, most iconic characters from the Batman Universe, but also has one of the best free-flowing combat systems ever designed. The system is easy to use, although mastering it is insanely difficult, but most importantly it actually makes you feel like Batman, which I'm sure you will agree, is an amazing triumph for Rocksteady.
1. RED DEAD REDEMPTION
DEVELOPER: ROCKSTAR SAN DIEGO & ROCKSTAR NORTH / PUBLISHER: ROCKSTAR GAMES
FORMAT: PLAYSTATION 3, XBOX 360
RELEASE DATE: 21ST MAY 2010
Red Dead Redemption deserves to be our favourite game of the entire generation because it truly is Rockstar at their best. More involving that GTA IV, more compelling than LA Noire, more satisfying a conclusion than GTA V, Red Dead Redemption comes closer to getting every single thing right than any other game this generation. To call it a tour de force sounds clichéd, but that's precisely what it is. Breathtaking and beautiful, Red Dead Redemption sits proudly in the top spot, as GodisaGeek's Game of the Generation.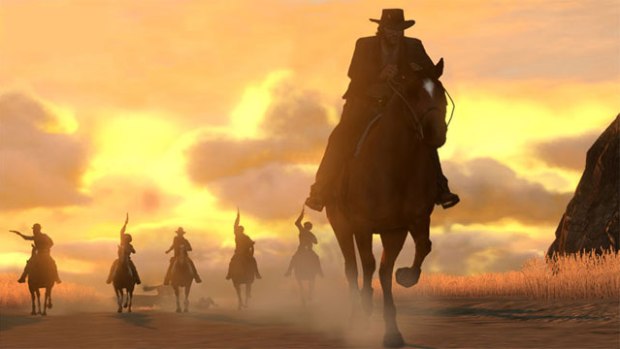 MICHAÉL MURPHY: For me, Red Dead was Rockstar's finest moment. Combining all the things that made the GTA series great and throwing in a few proven mechanics from other titles, this game is a treat from start to finish. With a rich, engaging narrative, a wonderful setting and a truly fantastic epilogue this is one of the finest games ever crafted.
COLM AHERN: Rockstar North and Grand Theft Auto are easily the biggest assets to the Rockstar family, in financial terms. Creatively, though, Rockstar San Diego's old-style western brought a rarely seen genre to the fore, and the studio absolutely smashed it. Red Dead Redemption took the open-world gameplay of GTA and expanded on it with random events, gambling, hunting and a cast of characters that I'll never forget. Taking out Bill Williamson became a very important objective because John Marston was real. His story was real. This wasn't some ludicrous video game narrative with aliens, or zombies (they came later); this was a tale of one man's attempt to live a happy life with his wife and son. Casting my mind back to travelling those dirt roads, in the saddle atop an untamed horse, brings up some great memories and, although it has one of those endings that no one can speak about… Christ, that ending. What a masterpiece.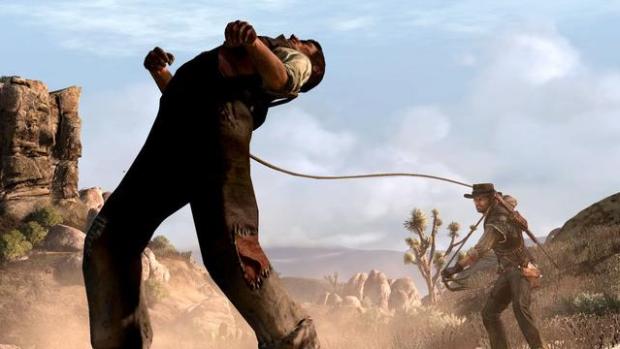 BEN SKIPPER: Rockstar's greatest storytelling achievement wouldn't be so compelling if not for the world in which it is set. That sparse, sprawling landscape was every bit as wild and dangerous as protagonist John Marston, and in it is set a truly epic tale of honour, bravery and, yes, redemption. Everything in Red Dead Redemption, the design, the gameplay, the acting, helps to create a sense of place that few games can – or ever will – match.
ADAM COOK: There are few games that cause my jaw to hit the floor as the credits run. There are even fewer that make this strange salty liquid ooze from my eyes, but the combination of a game that actually creates a powerful, meaningful ending, with the absolute best choice of music possible, meant that I didn't know what had hit me. In fact, music is a key theme in Red Dead Redemption, from the wonderful moment you hit Mexico to that ending, this is a game I'll never, ever forget. Sure, Marston is a bit dopey in places, and is a traditional Rockstar character, happy to just do what he's told for hour upon hour of gameplay, but the core story connected me to him, and I never wanted to let go.
MICK FRASER: I fell in love with Red Dead Redemption within just a few hours of stepping into the spurred boots of John Marston for many reasons: the authentic world, the incredible scripting, the unbridled joy of the gunplay and horse-riding, the idling nights camping on the prairie before hunting cougars through the sun-dried grass at dawn. But most of all I fell in love with Marston himself, with his ideals, his struggle to be a good man despite the cruelties of his past and the inherent darkness within his heart. I wanted more than anything for Marston to redeem himself, to reclaim his forgotten honour and save his family. The bitter sweetness of that ending had me welling up, when only moments before I'd been choking back tears as I galloped Marston back to his family to the melancholic tones of Jamie Lidell's incredible Compass. Red Dead Redemption is a truly staggering achievement.
So there you have it, folks, our twenty-five favourite games of the entire generation. It's been an incredible ride, but here we are about to do it all over again, but bigger, brighter and louder as we move onto the next great adventure with PlayStation 4, Xbox One and Wii U. There's never been a better time to be a gamer.
If we've missed any games you feel strongly about, let us know in the comment section below – we'd love to hear your thoughts.
Here's to the future, and we'll see in you in 8 years time for another top 25.