Young Horses have put the finishing touches on a free update for Deadliest Catch, adding two new levels to the cult indie hit.
The two new levels have been created to shed a little more light on the Octodad universe, for those curious players who wondered "What happened after the Cod of War trip", or "What did Stacy and Tommy do with all their free time!?" – These questions and more are answered in the Octodad shorts "Dad Romance" and "Medical Mess".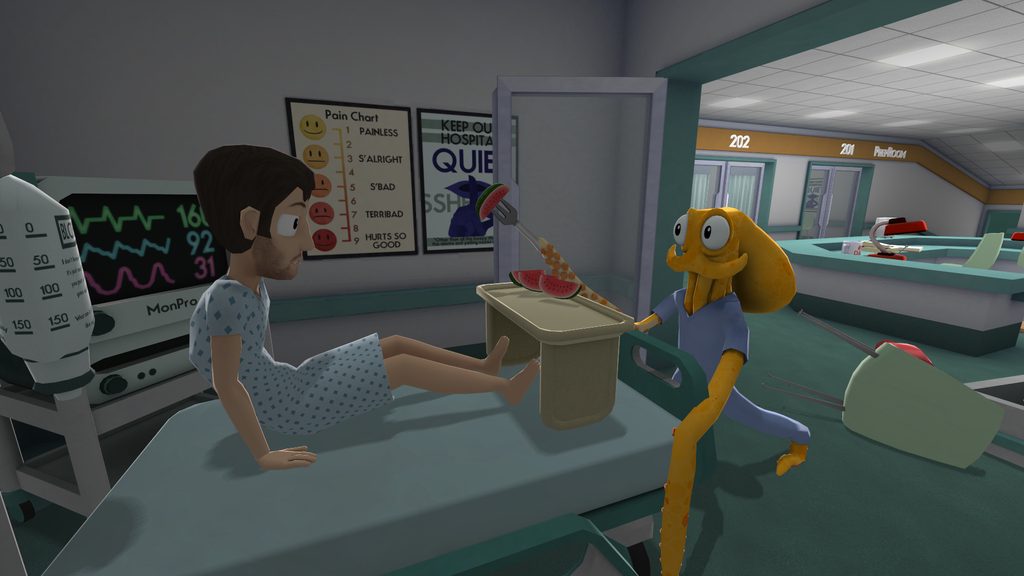 Paid up owners of Deadliest Catch will automatically be updated to the latest version, which includes the two new shorts, on October 14th. Those of you yet to get on the good ship Cod take note, the game will be 50% cheaper on PSN, Steam and Humble for a week following the DLC release, so, fill yer' booties!