Nintendo also released a new Splatoon 2 trailer at the end of the ARMS Direct.
The trailer showcases the single player mode. Callie is missing and Marie needs you to find her. You get to defeat enemies, bosses, use new weapons, and more. Nintendo has designed the single player mode to get you up to speed with techniques you can use in multiplayer. Watch the trailer below:
Splatoon 2 is also getting a Nintendo Switch hardware bundle and some accessories. As expected, they all look amazing but the bundle sold in Japan is a little disappointing. In Japan, the console bundle includes the new neon pink and green Joy-Con pair while the European one includes the Red and Blue one. Thankfully the Switch is region free so you can import if you need to. But, you could also just get Splatoon 2 and buy the new Joy-Con set that releases this Autumn. The console bundle launches on July 21. There's a lovely carrying case and screen protector set that also releases on July 21. The Neon Green and Pink Joy-Con Pair releases this autumn.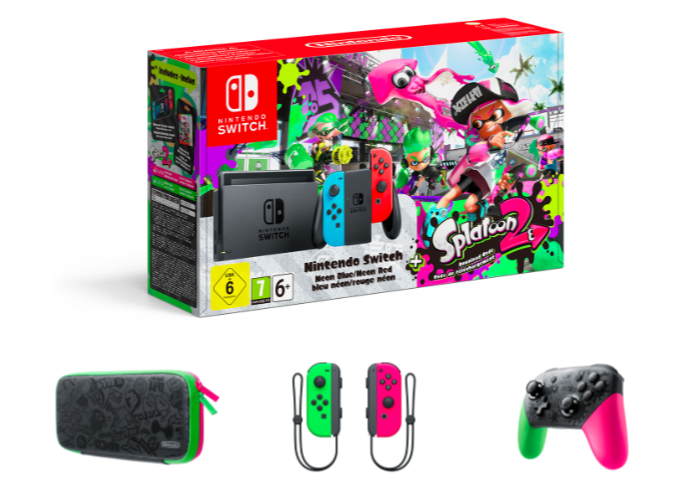 Splatoon 2 Releases on July 21 on Nintendo Switch.