Speedlink just unveiled new Maxter gaming headsets at Gamescom 2017.
The Maxter unveiled will be available in a stereo variant or a 7.1 surround sound version for both PS4 and PC. They are all ready for ultimate gaming comfort with padded ear cups and an adjustable headband.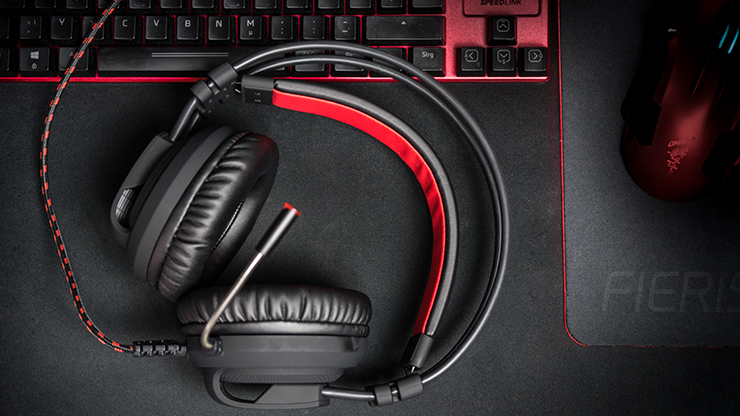 There's a control module that mutes the mic when required. Speedlink has also designed the aesthetics to match everything else in their gaming range. All the headsets have a red illuminated Mic tip. There will also be LED illumination with RGB changing colours. Aside from aesthetics, select models will have optional vibration units inside the ear cups.
The three headsets will be available in stores beginning Autumn.