Fortnite is now available on mobile devices but it is currently invite only and restricted to one platform. If you haven't got an invite yet, fret not because they will be sending out invites regularly as the servers can accomodate more people. Fortnite is free on iOS and it is the full game but there are a few things you need to know about the port.
How much does it cost?
Fortnite on iOS and on Android will be free just like the PC and console versions. You can download it for free on iOS right here but it won't work unless you have an invite.
Is it just iOS for now?
Fortnite is currently just for iOS. This isn't anything new as many developers prioritise a platform that's easier to work with. It will be on Android in the coming months but for now, you need an iOS device.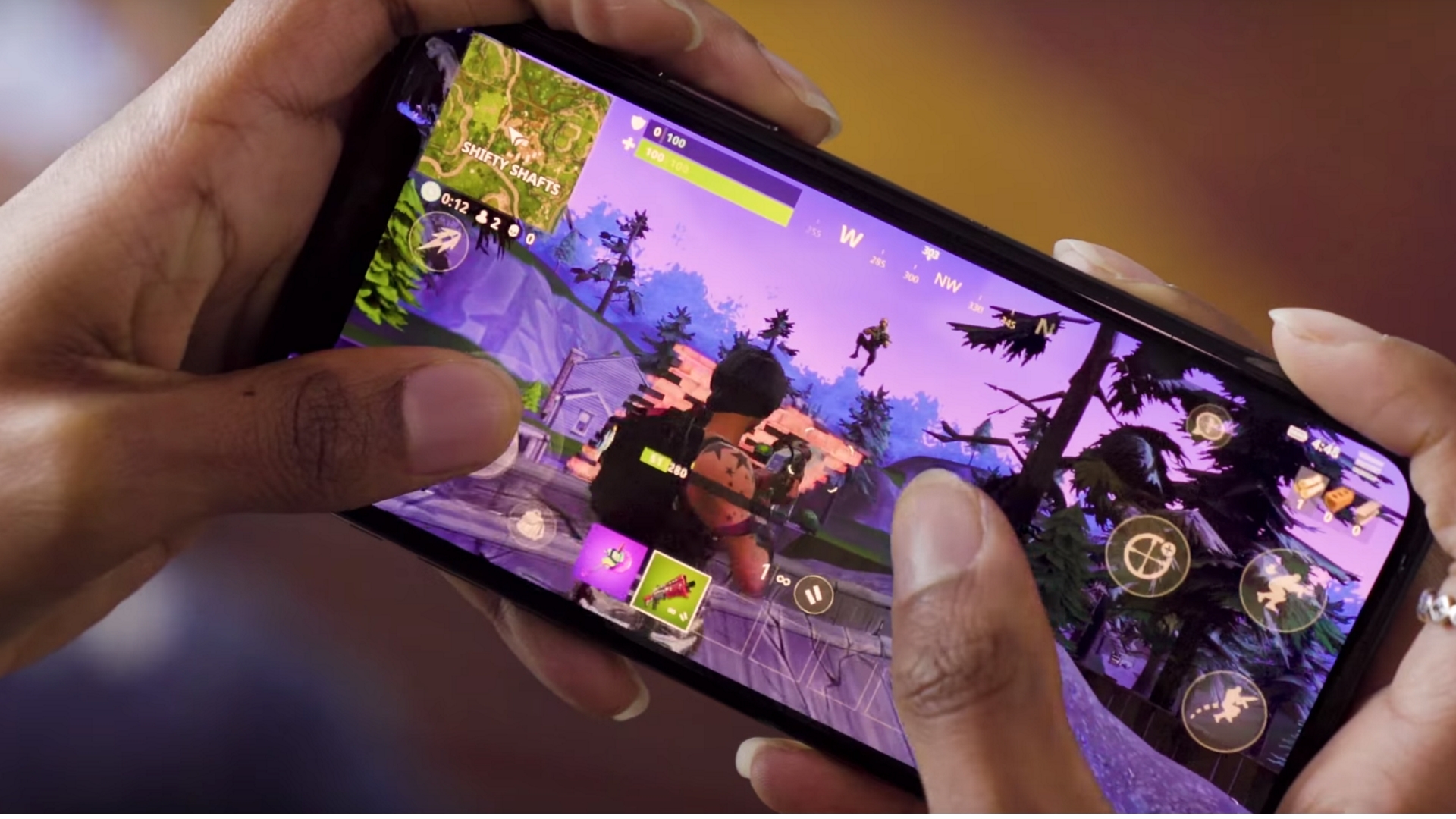 Can I play with friends on other platforms and is this on by default?
Cross platform play is opt in. The default setting is for you to play on mobile with only other mobile players. If a mobile player joins a squad with someone on another platform, cross platform play takes place as your squad is matched with that platform players.
Which devices support Fortnite on iOS now?
Fortnite on iOS will work on devices running iOS 11 only. You will need an iPhone 6S or SE and later. It will obviously look and run best on iPhone X. On the iPad side of things, you need an iPad Mini 4, iPad Air 2, iPad (2017 model), iPad Pro or later to play Fortnite. You also need a persistent internet connection to play.
How big is the download?
Fortnite on iOS is a 2GB download.
How does it control?
The touch controls work fine, but they're not conducive to accurate shooting, so there's a healthy aim-assist being used. It's slightly awkward because moving the camera will sometimes fire off a bullet, which in a game that requires a sometimes stealthy approach, is a dead giveaway. Concessions to the mobile ideal have been made, so there are noise and gunfire indicators that will appear in a circle surrounding you, to display where they're coming from. It's a nice touch and shows this isn't a quick and dirty port.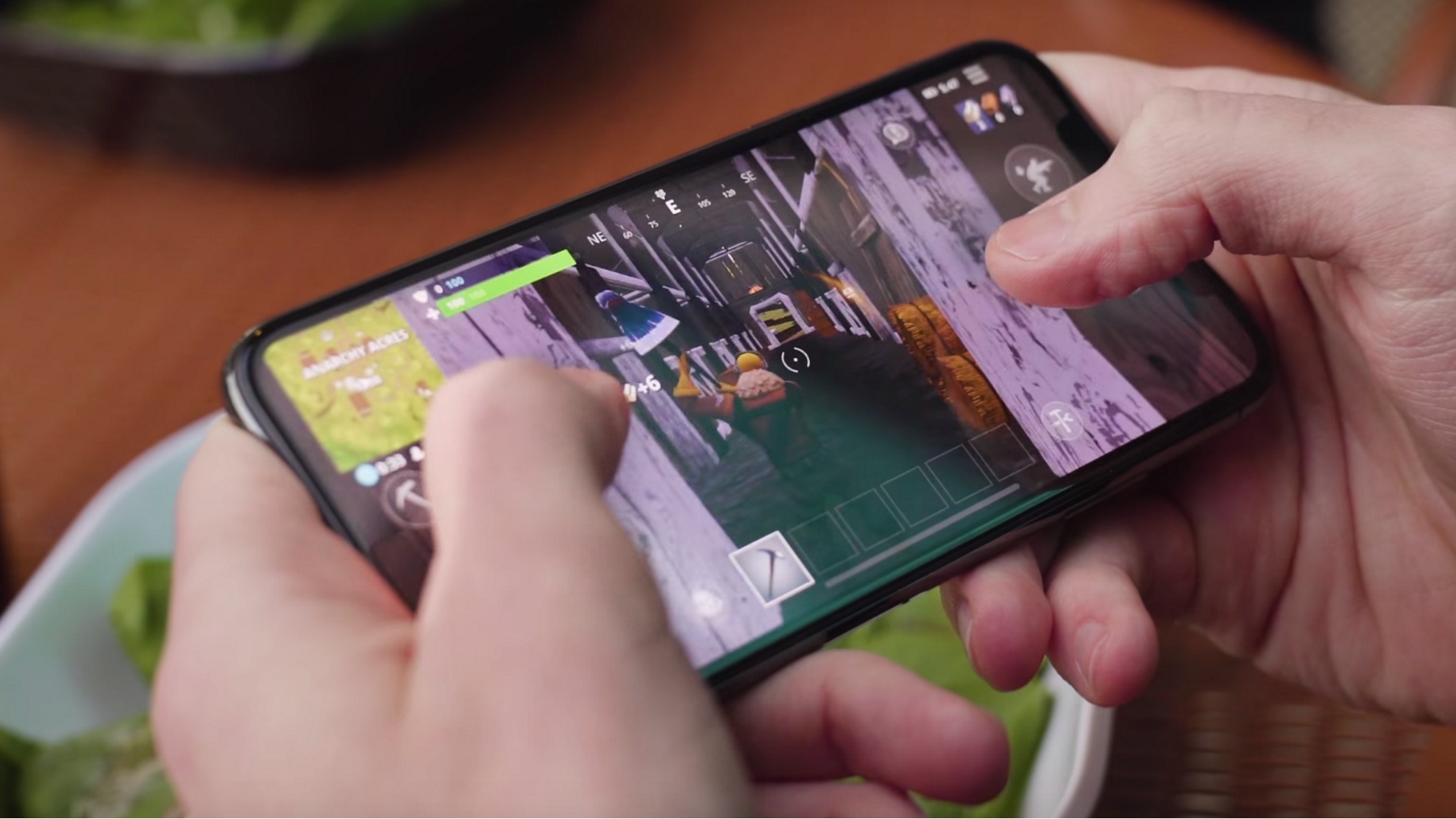 How does it look and run?
It's magic, really. We all know how powerful iOS devices have gotten over the years, but downloading the 2GB Fortnite for the iPhone 7+ and having it run smoothly, with only minor texture downgrading (seemingly) is a miracle. It runs as smoothly as the other versions, and with cross play coming, the only real negative is the same as any other controller based game on mobile: controls.
Does it support controllers?
For now, nope but they plan to in the future. It's mad to say this, but if this happens we will actually keep a controller in my car/bag. If we can whip out a GameVice or SteelSeries Nimbus we will absolutely play Fortnite when we're on the go in a waiting room, or on the toilet.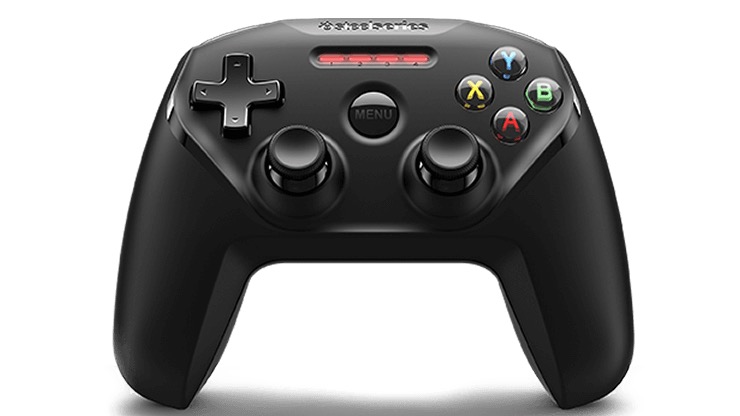 Will all game modes like Save the World come to mobile?
Save the World is too CPU and memory intensive for the team to bring it to mobile so it will just be Battle Royale for now.
What about voice chat?
Voice chat will be added later on but as of now there is none.
Anything else?
Epic continues to deliver in spades with this game. The development cycle is impressive, and it's no wonder it's the biggest game in the world right now and we can't wait to see where it goes next.