Contraband Week has begun in GTA Online, running through April 16th. This means that Gunrunning Sell Missions will net you double GTA$ and RP via Bunker-manufactured contraband. During this time, it might be a good idea to fire up the ol' Bunker laptop and visiting the Disruption Logistics website. Assign your team to research to unlock upgrades 50% faster during this event. Alongside these Gunrunning bonuses, the new Target Assault Series mode will also earn you double GTA$ and RP until April 16th.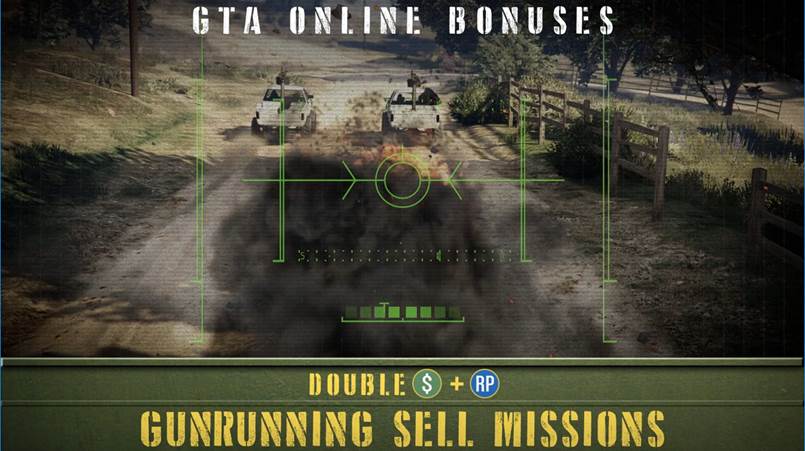 There are a barrage of discounts running during Contraband Week, too. Warstock Cache & Carry has a number of savings on things like the Mobile Operations Centre and the Dune FAV.

If you haven't got yourself an underground lair yet, like any self-respecting villain, now is the time! Maze Bank Foreclosures is having a bit of a sale on select Bunkers and other related upgrades.

If you fancy something a bit more stylish, with a lot more speed, the Pfister Neon and Overflod Autarch are also on sale this week (I sound like one of those US infomercials, don't I?) until April 16th.

On top of that, there's a new Premium Race, "The Loop" in which everyone earns triple RP regardless of where you finish the race; you can also take part in this week's Time Trial, "Great Ocean Highway." Finally, there is a new mode to enjoy, "The Vespucci Job," that basically adds a cops and robbers style game, just in case you have the urge to recreate some Hollywood chase scenes.
I need to have a lie down, after all that…