SensorTower's newest report about Fortnite on iOS is pretty mindblowing.
Fortnite debuted on mobile and still is iOS only right now. Since launching, it brought in $25 million within the first month on iOS. Now it has crossed double that number as of the Season 4 launch. This is $50 million since launching on March 15. As the graph from SensorTower below shows, Season 4 brings in even more since launching.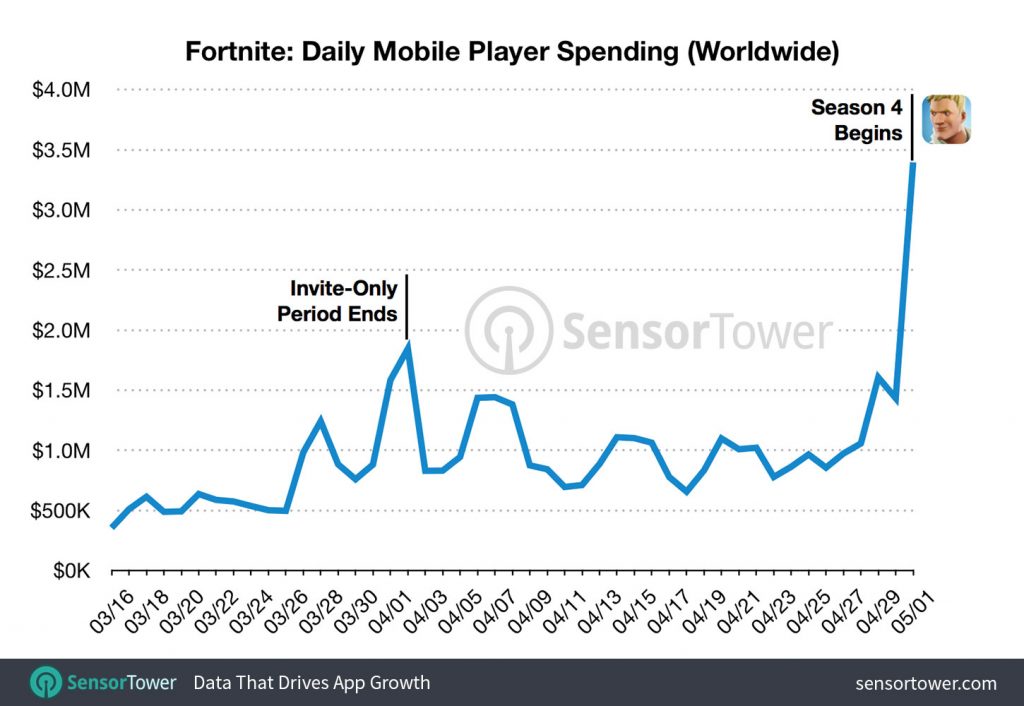 PUBG Mobile has begun offering loot box like crates for in game cosmetics but it isn't working out as well as Fortnite's approach letting you straight up buy what you want from the items that are available for a limited time. PUBG Mobile also has a much larger playerbase on mobile.
Fortnite is available on iOS, PS4, Xbox One, and PC platforms. It is coming to Android later.
Thanks, SensorTower.