Good news for fans of Tom Clancy's Rainbow Six Siege today, as the new Operation Para Bellum has been released on PS4, Xbox One and PC. With a raft of new features, this new update also includes two new Operators and a brand new Villa map.
According to Ubisoft, the Villa is set within the Italian countryside, in a "snapshot in time."
Vinciguerras are burning documents and transporting their holdings before the big raid. But they've got wind of Operation Para Bellum and flee, leaving everything in disarray with vital information ready for the taking.
The two new Operators, Alibi and Maestro, are both Italian G.I.S. operators, joining Rainbow for their assault on the Tuscan villa.
New operator, Alibi, is a cunning adversary with a gift for infiltrating dense networks of organised crime. Alibi is notable for her Prisma which projects holograms identical to Alibi in an idle position. If you shoot or touch the holograms, you'll be marked and pinged for the next few seconds. If Prisma is deployed outside, a false "Defender Outside" warning is triggered for Attackers. To add an element of surprise, Prisma conceals the identity of any defender who ventures outside. Any bullet, melee, or explosive damages Prisma, and will shoot through the hologram. Be careful not to stand too close.
New Operator Maestro is another member of the Italian Gruppo di Intervento Speciale (G.I.S.) earning his iconic facial scar from a roadside IED during his participations in joint operations with Team Rainbow in Iraq. Maestro uses a remote-controlled turret firing high-energy laser beams. Once affixed to the floor or wall, Maestro can remotely-surveil and provide overwatch in a location through the swivel-mounted camera. When the camera device breaks open to fire a laser beam the core is exposed to damage. Otherwise, the turret is unaffected by bullets and melee. Lastly, Evil Eye can see through smoke.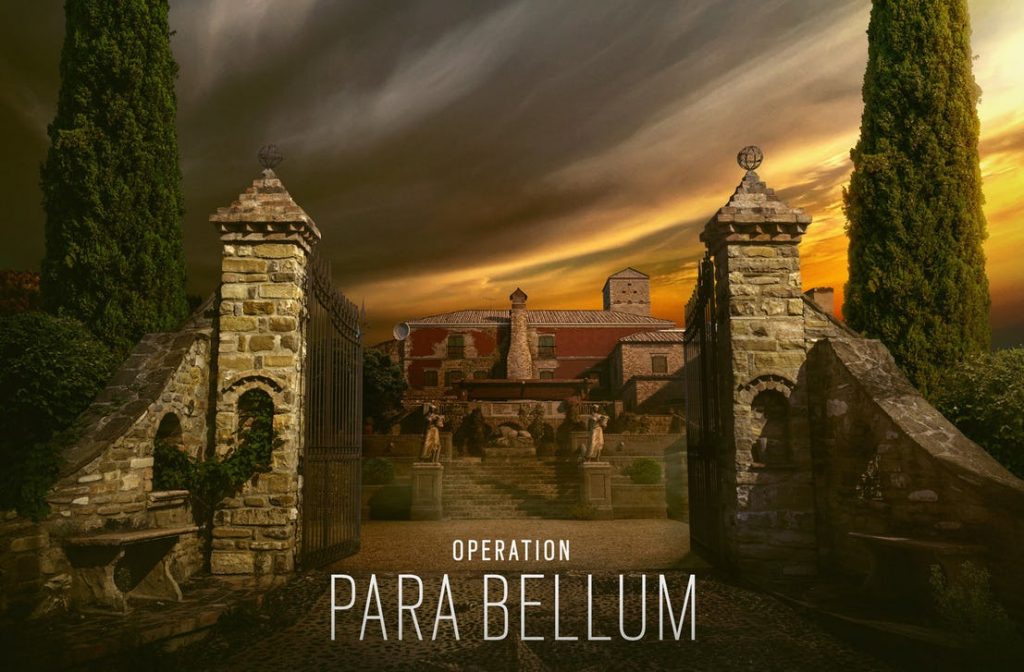 Operation Para Bellum also adds the new Pick & Ban system, in which each side can effectively veto the use of certain Operators during a pre-match banning phase. This will be available in custom games and can turn matches into a much more strategic affair than usual.
Lastly, a bunch of major game updates have been added to the game:
Deployable Bullet Proof Cameras
New Counter Defuser Animation
Dropshotting  Adjustments
New Observation Tool Management
Operator Speed Adjustments
Echo Buff
Clubhouse Map Buff
Discovery Playlist
Operation Para Bellum is available now on PlayStation 4, Xbox One and PC, as part of Tom Clancy's Rainbow Six Siege's Year Three, Season Two content.