Ace Combat 7: Skies Unknown gets great pre-order bonuses on PS4 and Xbox One ahead of Jan 2019 release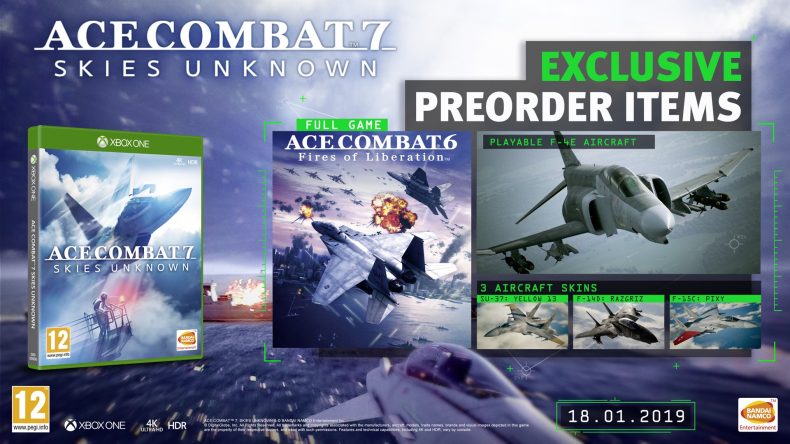 After a few delays, Ace Combat 7 is finally hitting PS4 and Xbox One in January 2019.
Pre-ordering the highly anticipated flight game on PS4 or Xbox One will net you a free full game. The PS4 version includes Ace Combat Squadron Leader while the Xbox One version includes Ace Combat 6 Fires of Liberation. All pre-orders include the Boeing F4-E Phantom II, alongside three additional aircraft skins. Watch the new trailer for it below:
There is also a Digital Deluxe Edition and a Season Pass. The Season pass includes three extra planes, three stages, and a music player. The Digital Deluxe edition includes the base game, the season pass, plus eight emblems, the Lockheed F-104 Starfighter plane.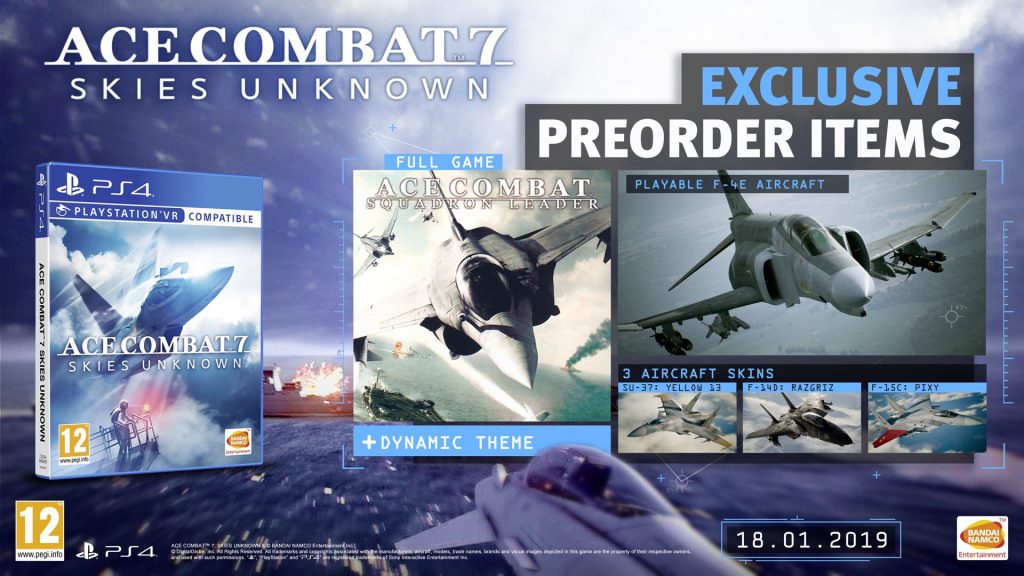 Ace Combat 7: Skies Unknown releases on January 18, 2019 for PS4 and Xbox One. The PS4 game includes an exclusive VR mode.