This week in GTA Online, you'll be reintroduced to the Adversary Mode Sumo, only this time Sumo (Remix) will need you to change your tactics, because although the safe zone is still your way of avoiding death, this new mode has it moving whenever the timer runs out. Oh yeah, it shrinks each time too, and large pieces of the track may disappear at random. Enjoy!
There are 7 new Sumo (Remix) arenas to enter, all with double GTA$ and RP until October 15th. In addition, Terrorbyte Client Jobs and Business Battles will continue to dish out double GTA$ and RP until October 8th.

If you sign into GTA Online anytime this week, you'll unlock the white Ammu-Nation and yellow Warstock t-shirts.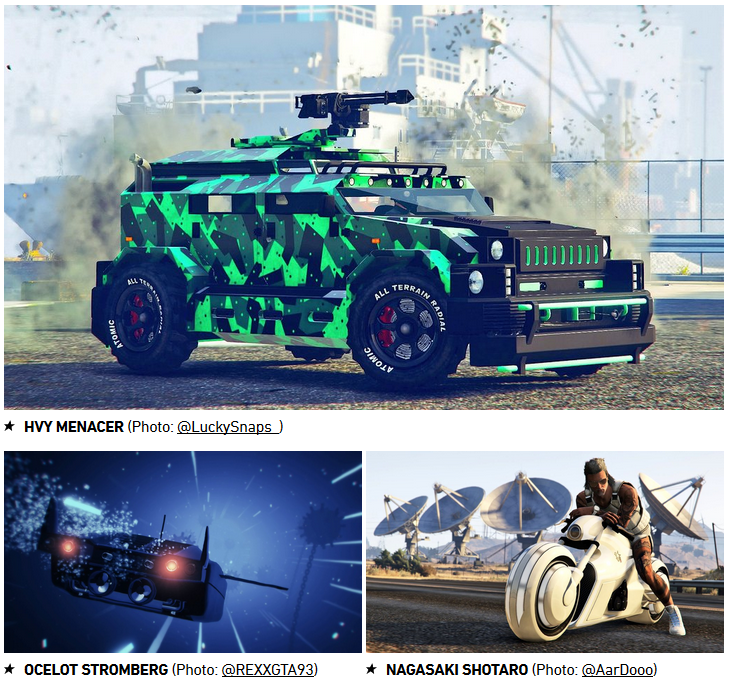 With up to 40% off select high-end and weaponised vehicles from Legendary Motosport and Warstock Cache & Carry this week, you can add a bunch of vehicles to your collection, such as the Nagasaki Shotaro and the HVY Menacer. Check out the list of discounts:

Aerial vehicles are also on sale, with up to 40% off select weaponised aircraft until October 8th.

Alongside these discounts, you'll get up to 50% off all business properties through October 8th, not to mention 30% off select clothing and tattoos.
Seems like Rockstar isn't done with GTA Online, even with Red Dead Redemption 2 right around the corner.