This week sees yet more in-game discounts and bonuses for GTA Online, with double GTA$ and double RP across Gunrunning, VIP/CEO work and Stunt Races.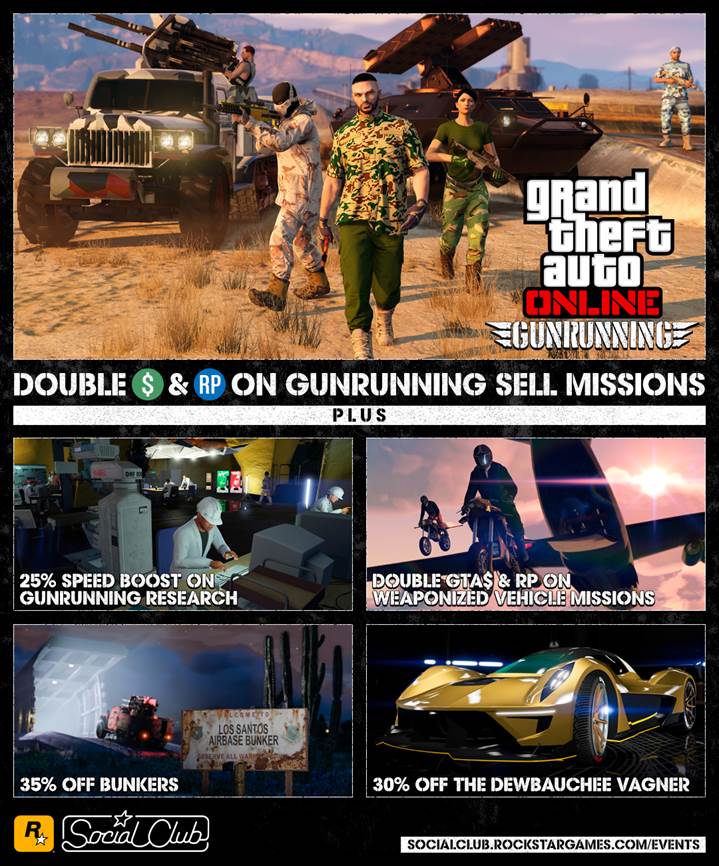 All these bonuses and discounts are available until October 22nd. Meanwhile, VIP/CEO work and challenges are also giving out double GTA$ and RP, and taking out rivals' Super Yachts in Piracy Prevention are also handing out those doubled rewards. Double GTA$ & RP can also be gained by competing in any Rockstar Created Stunt Race.
The Red Dead Redemption 2 bonus challenges are still running too:
Big payouts are still available for players looking to finish the Red Dead Redemption 2 Double-Action Revolver & Stone Hatchet Challenges, both delivering double GTA$250,000 bonuses each for completion (each doubled bonus will be received by logging in the next week). Players who have already finished the challenges can also receive a big payout of GTA$250K per challenge anytime through the 29th.
There are a bunch of discounts on weaponised vehicles and helicopters too, plus 35% off bunkers and Mk II upgrade, customisation and ammo.

You can also get double GTA$ and RP in Rockstar Stunt Races this week with a new Dewbauchee Vagner at 30% off.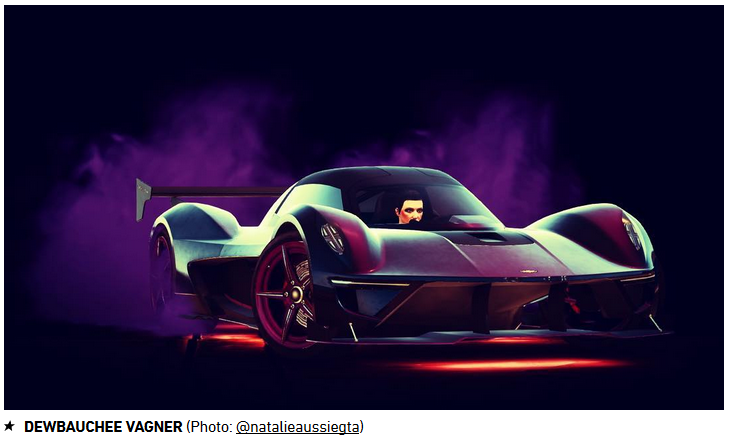 There is also 40% off yachts as well, until October 22nd.
There are still a great many people playing GTA Online regularly, if you're one of those people then maybe get on and check out all these events and discounts.