This week sees a fresh set of in-game discounts and bonuses for GTA Online, including one very special bonus for those of you that have digitally pre-ordered Rockstar's latest game, some little-known cowboy thing, apparently.

It seems that Southern San Andreas Super Autos has increased its inventory too, with "classic rides with fresh new liveries," three of them in fact: the Karin Futo, Bollokan Prairie and the Imponte Ruiner.
If you log in between now and October 15th, you will also unlock the Green Wireframe Body Suit and a cool GTA$300,000 that will appear in your Maze Bank account by October 22nd.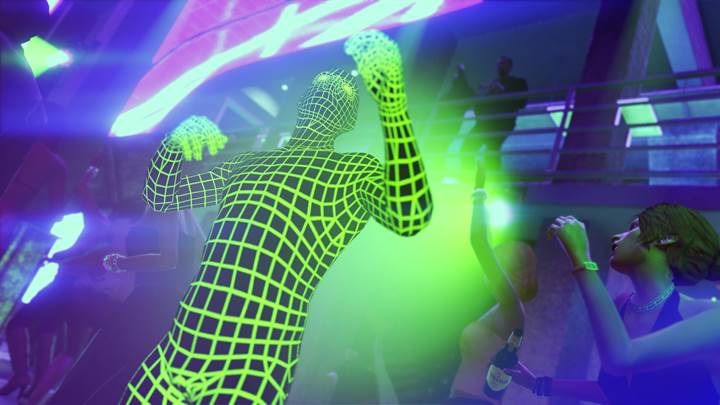 If you have already completed the Stone Hatchet and Double-Action Revolver challenges, you will earn an additional GTA$250,000 by logging in this week. If you complete them this week, you can earn an additional GTA$250,000 for each, with an additional bonus GTA$250,000 for each arriving next week. That's a lot of GTA$.
And finally, if you have pre-ordered any digital version of Red Dead Redemption 2 on the PlayStation or Microsoft Store and login to GTA Online by October 15th, you will receive an additional GTA$1,000,000 that will show up in-game by October 22nd.
Meanwhile, all four recently remixed Adversary Modes will be dispensing Double GTA$ & RP from now until October 15th and Nightclub owners can benefit from a 2X Boost on Nightclub income.
There's a host of in-game discounts too, with up to 30% off select premium vehicles including the Dinka Jester Classic and Vapid Dominator GTX; 35% off high-end aircraft like the Buckingham Luxor; 35% off 10-car garages and executive garages; plus 25% off Nightclub add-ons and renovations.
It will be interesting to see if the Red Dead Redemption 2 pre-order incentive will increase that game's digital pre-orders this week, before its release on October 26th.