After a humorous exchanged on Twitter recently, THQ Nordic has confirmed that the fantastic Darksiders: Warmastered Edition is headed to Nintendo's hybrid console.
Set for release on April 2nd, the Warmastered Edition revisits the original Darksiders but with improved textures, although the Switch version obviously won't have any 4K assets. The first game is widely regarded to be a "mature Zelda" game, combining the familiar mix of dungeon-based adventuring, puzzles and action for which Nintendo's legendary series is known.
Deceived by the forces of evil into prematurely bringing about the end of the world, War – the first Horseman of the Apocalypse – stands accused of breaking the sacred law by inciting a war between Heaven and Hell. In the slaughter that ensued, the demonic forces defeated the heavenly hosts and laid claim to the Earth.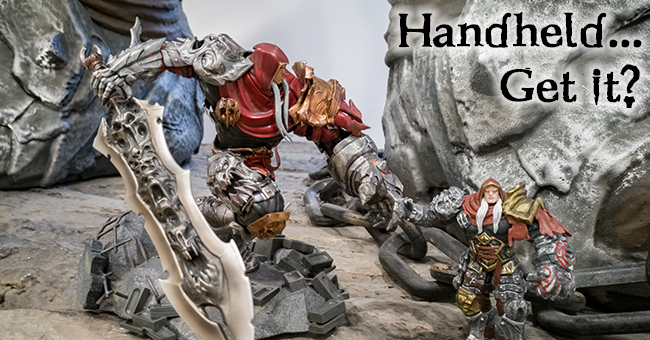 Perhaps the best thing about this news is being able to play Darksiders on the go.
Darksiders: Warmastered Edition is out now on PlayStation 4, Xbox One and PC, with the Nintendo Switch version set to join them on April 2nd.