In an interview with GameInformer, while discussing FromSoftware's upcoming Sekiro: Shadows Die Twice, game director Hidetaka Miyazaki briefly discussed the possibility of that Demon's Souls remaster so many folk seem to want.
"It's like when you write – when you're younger, you look back on [previous work] and you think 'Oh, goodness what was I thinking,'" he says. "It's not that I'm embarrassed, I just don't like to look at my previous works."
Miyazaki also goes on to say that it's not up to him whether a remake/remaster happens, Sony would have to sign off on the project.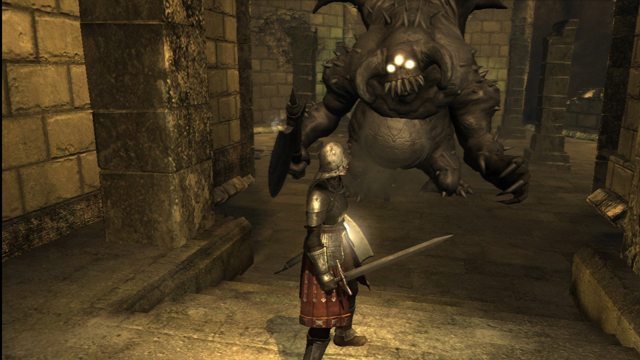 He's not against the idea of a remaster though, as long as it's the right team:
"Thinking about the idea of a remaster gives me kind of butterflies in my stomach and makes me a little nervous, so it's complicated. But I understand there are many users and many players and fans out there who really love Demon's, so if that's something they could accomplish with a studio that loved the work, then yeah, I'd be okay with that."
Until then, Miyazaki remains focused on FromSoftware's next release, Sekiro: Shadows Die Twice.
Sekiro: Shadows Die Twice arrives on PlayStation 4, Xbox One and PC on March 22nd.