With Independence Day just days away, Rockstar has added a few festive bonuses to Red Dead Online this week.
First off, exploration and adventure will reward you a lot more handsomely than usual, with 30% extra RDO$ and XP across all Free Roam Missions. This will apply whether you're a respectable Gun For Hire or a dodgy Outlaw.
Merchants will also be offering free Gun Oil to keep your weapons in the best condition for those Free Roam Missions, not to mention 30% off all weapon components like Improved Rifling and Scopes. You can also get 25% off the Evans Repeater this week, and there's 50% off red, white and blue bandanas for the patriotic bandits among you. Red and Blue camp flags are free until July 8th, too.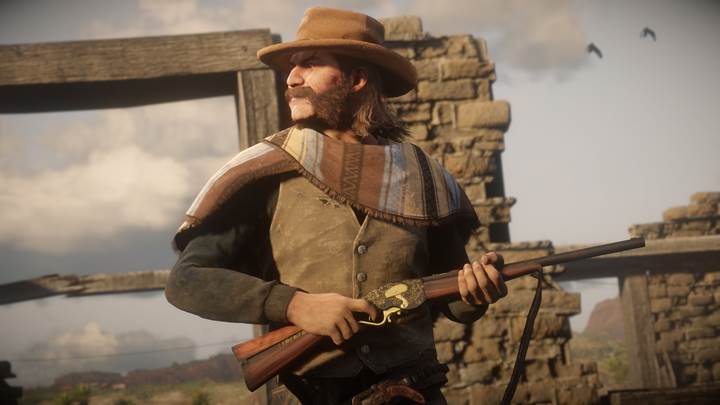 There are new Pelt Half Chaps available for a limited time in the Wheeler, Rawson and Co. catalogue, alongside the last of the Griffith Chaps. For the more refined outlaws, you can also grab the Cromwell Hat and Cabrera Pants.
Finally, this week only, the Wheeler, Rawson and Co. catalogue is also offering a free Respectful Bow emote.
All this is available in Red Dead Online, as part of Red Dead Redemption 2, available on PlayStation 4 and Xbox One.