All ten of the Legendary Bounties are available, that's what's new in Red Dead Online this week.
Licensed Bounty Hunters can bring them in across all formats, including the new PC and Stadia versions. Just visit a Bounty Board to take down Barbarella Alcazar and The Owlhoot Family, or the Wolf Man. On top of this, Bounties issued from the Bounty Board are offering 50% extra cash and 25% extra XP across Bounty and character progression.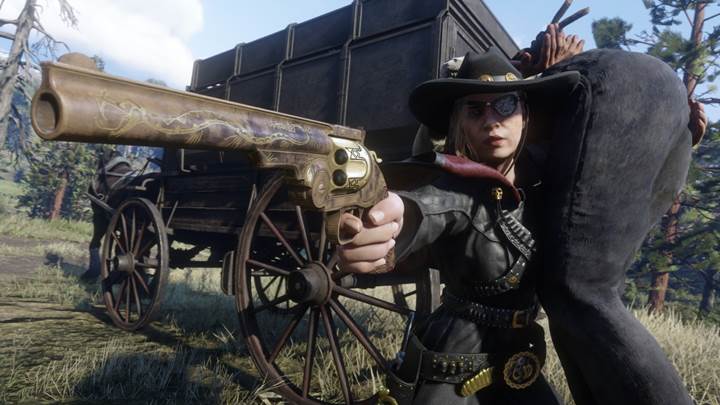 The Wheeler, Rawson and Co. catalogue has a few new clothing items for you, namely the Covington Hat and additional tints to the Patterned Bandana. To let new players catch up on old items, a wide range of clothing from the last ten weeks has been made available again for a limited time.
A new PvP mode has been added in Gun Rush, a survival mode that sounds a lot like a Battle Royale mode, as every players races to find weapons and survive on an ever-shrinking map. Last one standing wins.
Collectors gathering the Feldspar Arrowhead, Endicott Diamond Earring and Emmeline Coral Earring, can return them to Madam Nazar for a monetary reward.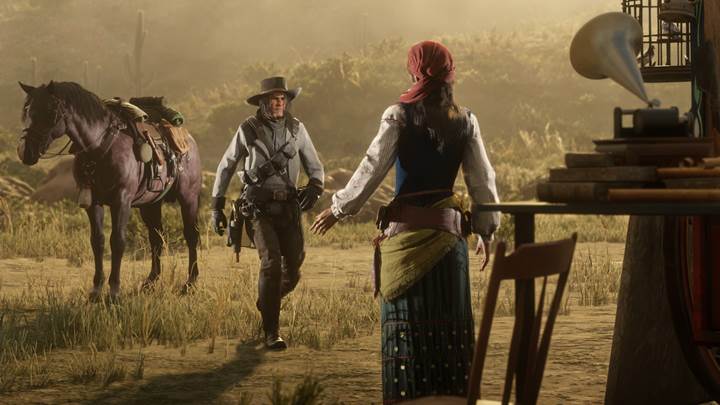 Bounty Hunters can also take 25% off the Bounty Wagon this week. Collectors get the same 25% discount on Madam Nazar's inventory, and everything sold at the Fence is…go on, have a guess…yep, 25% off!
Twitch Prime members who link their Rockstar Social Club accounts can get an extra 10% off the discounts above, plus a free Bounty Hunter Licence.