As if Green Hell from Polish developer Creepy Jar wasn't already cool enough, the award-winning jungle survival sim is about to get a whole new Green Hell Building Mode. Creepy Jar set up a huge pre-update beta (PUB), which allowed thousands of hardcore fans to join a huge playtest. The purpose was to generate feedback to help the devs create the new mode, set to launch later this month.
Creepy Jar are already well known for listening to community feedback and constantly tweaking the game to implement updates, changes, improvements and quality of life additions. The evolution of Green Hell from early access through to the recent three-part Spirits of Amazonia DLC has been nothing short of inspiring for many fans.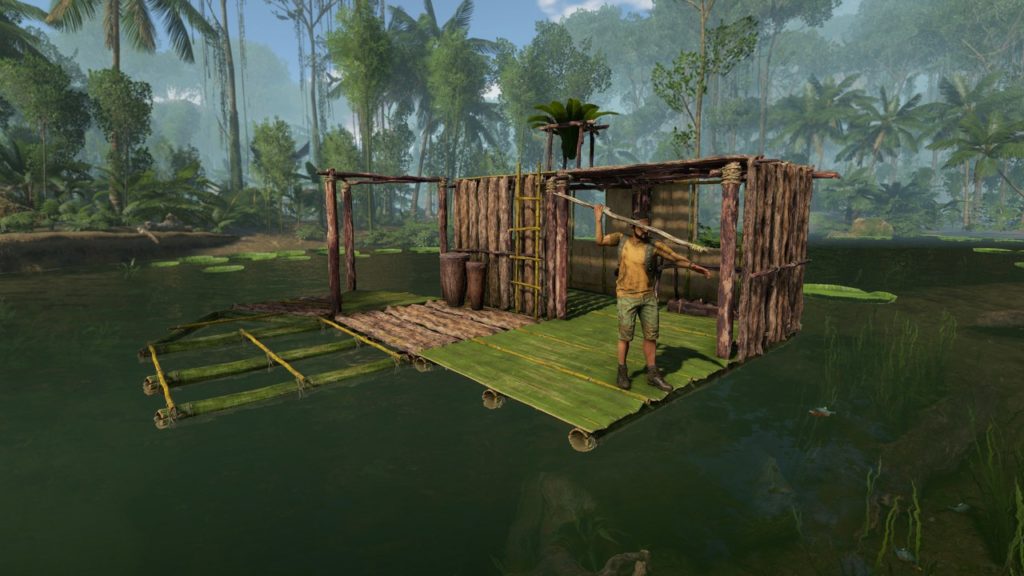 And now they're going a step further, introducing a comprehensive construction mode to the survival sim. According to the press release, the update will include the following features:
Build your home in the trees – Utilizing a new Climbing Rope construction, players can head to the treetops to build their very own treehouse! Find the biggest tree around—covered with Indigo Blue Leptonia Mushrooms and Banisteropsis Vine—and assemble your two-story Wooden/Bamboo Treehouse and connect it via a Footbridge to other Tree Platforms.
Whatever floats your boat – The new Floating Frame platform will allow Players to build their abode up to 3 floors high right on the water.
3-sided fun – Use new Wooden/Bamboo Triangular Frames to create a more unique home than ever before.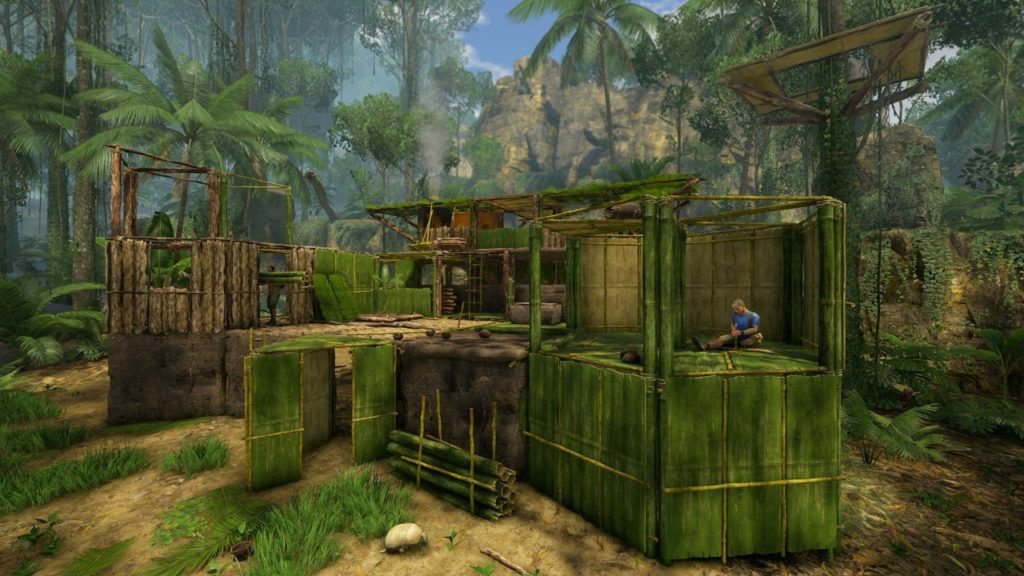 STAY OUT! – Keep out unwanted visitors with Wooden/Bamboo Doors.
More building material options – Bamboo and Wood everywhere! Build walls, roofs, and ceilings out of the material of your fancy.
Hit 'em hard – No predator is safe when players wield the all-new Heavy Stone Axe.
Efficient building – Place more than one construction at a time to speed up your building process.
Revamped notebook – The player notebook is slimmer and more organized than ever.
Clear your path – Cut down big palms, logs, stumps, and branches to clear your path all through the Amazon.
Adding to the already content-rich Green Hell, the Building Mode is set to go live on January 23rd. It's a great time to return to the jungle, only you may not be so keen on leaving this time!
Green Hell is available on PC via Steam, PlayStation, Xbox, and Nintendo Switch. Read our review of the console version here.