A new Nintendo Switch OLED model is coming ahead of the release of The Legend of Zelda: Tears of the Kingdom, and peripherals, too.
The new model will come with the usual 7-inch screen, wider stand, dock with a wired LAN point, and 64GB of internal storage (boo!), so it's basically the original OLED but with Tears of the Kingdom-themed art on it. It doesn't look quite as gorgeous as the Animal Crossing-themed one, which has set the bar high, but it's pretty nice, right?
The console will release on April 28th, ahead of the game's May 12th release date, but there's also some accessories coming, too. It's also worth noting the new OLED does not coming with a copy of the game itself.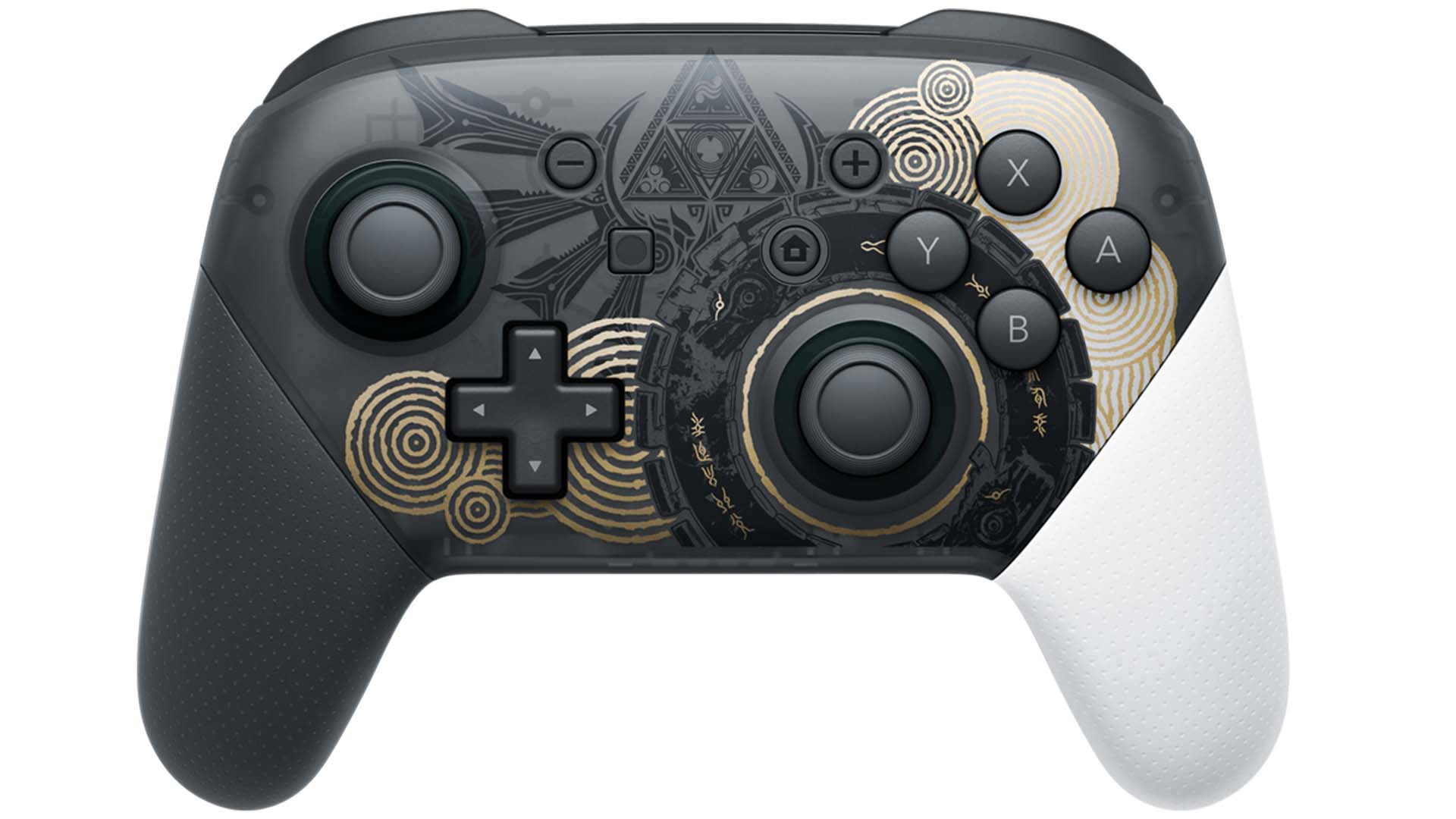 The pro controller (above) will also be released on April 28th, as will the Nintendo Switch carrying case, seen below.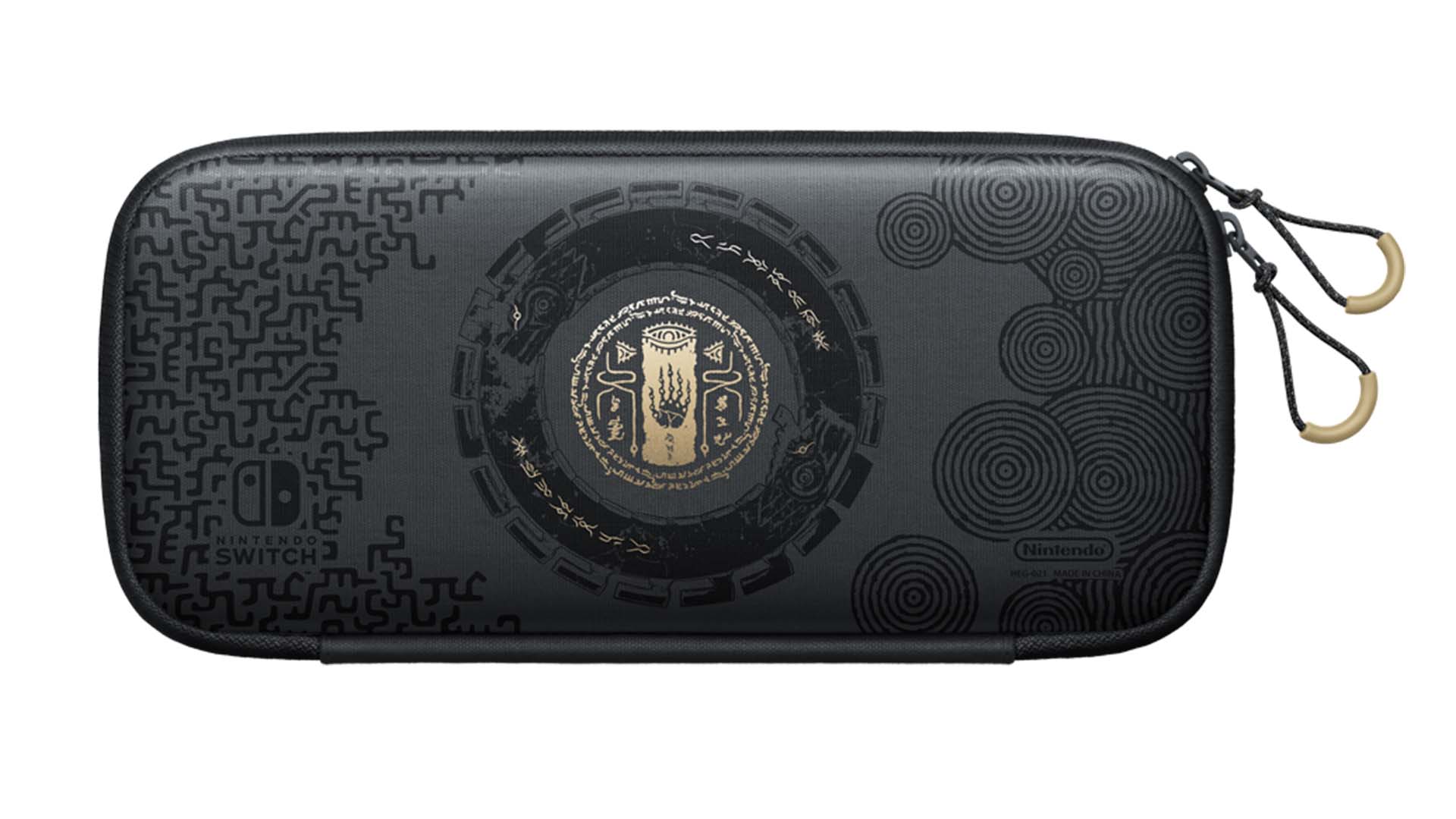 Interestingly, along with all this information, we also got the official word on the description of the game, below:
In The Legend of Zelda: Tears of the Kingdom, players decide their own path through the sprawling landscapes of Hyrule and the mysterious islands floating in the vast skies above. The journey is theirs to create in this sequel to The Legend of Zelda: Breath of the Wild, an epic adventure across the land and skies of Hyrule. In a world fuelled by imagination, players need to harness the power of Link's new abilities to fight back against the malevolent forces that threaten the kingdom.
The newly released Nintendo Direct on the game showed off new powers, enemies, locations, and more. There's a new power called "Fuse" which lets you craft weapons by combining other items. Nintendo said that experimenting with "Fuse" is recommended. It's not the same world as in Breath of the Wild, and Aonuma said that "if we talk about all the changes today, we'd run out of time". There are now "sky islands", and the producer explained exactly how you get up there. Something falls from the sky with a glowing green-blue tinge to it. Link finds the item, and uses one of Link's new abilities to "rewind" time and get up to the new sky island. The power is called "recall".
The Legend of Zelda: Tears of the Kingdom is coming to Nintendo Switch on May 12th, 2023. The OLED and accessories launch on April 28th.