Riot Games and Valorant have today revealed to players their 22nd agent, known as Gekko. Born and raised in Los Angeles, Gekko is Valorant's newest Initiator who leads a tight-knit crew of calamitous creatures. His buddies bound forward, scattering enemies out of the way, with Gekko chasing them down to regroup and go again.
You can watch the new Valorant Gekko reveal trailer below:
John Goscicki, Senior Game Producer at Valorant had this to say regarding keeping Gekko unique:
Keeping the Agent roster distinct from each other, while maintaining performance is always a difficult challenge. Gekko was the biggest one of all. Trying to create 4 super distinct creatures that you will fall in love with, while keeping them within certain game limitations is… hard. Throw in different states and it's even harder. The team had to work through a whole array of building smart, so that we could maintain the design of the creatures, and keep the game within the performance boundaries.
Gekko Key Features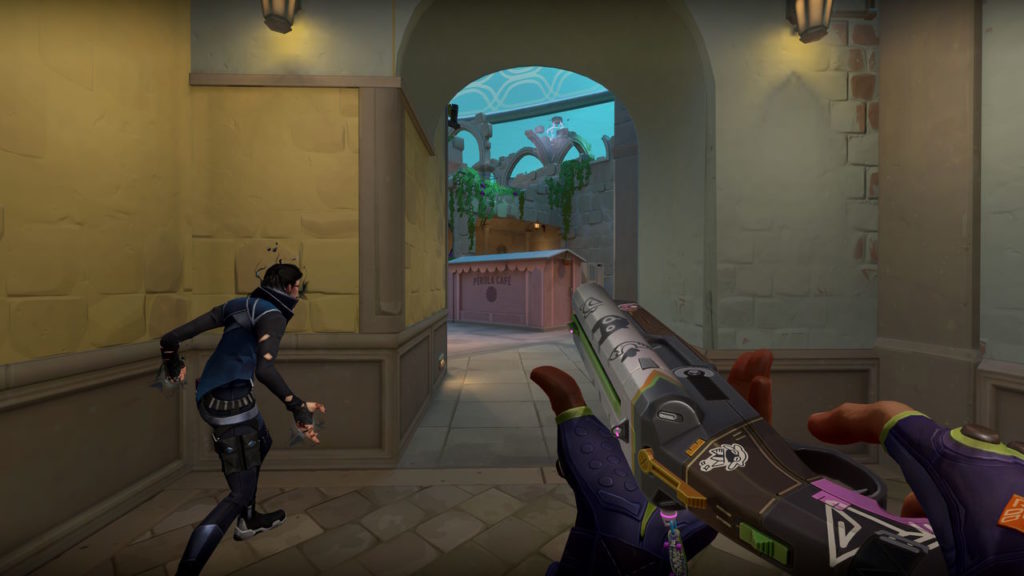 Abilities:
Dizzy (E) EQUIP Dizzy FIRE to send Dizzy soaring forward through the air. Dizzy charges then unleashes plasma blasts at enemies in line of sight. Enemies hit by her plasma are blinded. When Dizzy expires she reverts into a dormant globule INTERACT to reclaim the globule and gain another Dizzy charge after a short cooldown.
Wingman (Q) EQUIP Wingman FIRE to send Wingman forward seeking enemies. Wingman unleashes a concussive blast toward the first enemy he sees ALT FIRE when targeting a Spike site or planted Spike to have Wingman defuse or plant the Spike. To plant, Gekko must have the Spike in his inventory. When Wingman expires he reverts into a dormant globule INTERACT to reclaim the globule and gain another Wingman charge after a short cooldown.
Mosh Pit (C) EQUIP Mosh FIRE to throw Mosh like a grenade ALT FIRE to throw underhand. Upon landing Mosh duplicates across a large area then after a short delay explodes.
Thrash (X) EQUIP Thrash FIRE to link with Thrash's mind and steer her through enemy territory ACTIVATE to lunge forward and explode, detaining any enemies in a small radius. When Thrash expires she reverts into a dormant globule INTERACT to reclaim the globule and gain another Thrash charge after a short cooldown. Thrash can be reclaimed once.
Agent Contract
3 Sprays
2 Player Cards
1 Gun Buddy
2 Titles
1 Shorty Skin
Gekko
VCT Champions is coming to Los Angeles
Additionally, Riot Games announced that Gekko's hometown of Los Angeles will host Valorant Champions, the global final where the 2023 Valorant World Champion will be crowned. Teams from North America, Brazil, Latin America, EMEA, and Asia are currently competing for the chance to earn one of 16 qualification slots for the tournament. Two iconic Los Angeles locations will play host to the event, with early rounds taking place at the Shrine Auditorium and final rounds at the KIA Forum.
Valorant Episode 6 Act II begins on March 7, 2023. Valorant is out now on PC.