After covering games for as long as I have, it takes quite a bit for a hands-off look to get me excited, but Alone in the Dark has done exactly that. Offering reverence to the oldies like myself, showing it cares about where the series came from, while pushing forward with exciting cast members, a demo to give people a taste, and multiple protagonists to choose from, it seems there's very little chance of it falling flat as it looks to fill a gap long left behind by the likes of Silent Hill and co.
Let's get the exciting stuff out of the way first, then. First of all, Alone in the Dark is hitting new consoles and PC on October 25th. Second up, a demo in the form of a prologue is freely available right now. Thirdly, David Harbour. Seriously. What a get! Jodie Comer? Another superb get. THQ Nordic are serious about this game, and one has to assume the budget will reflect that accordingly. Both Harbour (Stranger Things) and Comer (Free Guy) are both lending their voices, but also likenesses to the game, and are the two protagonists you can choose to play as.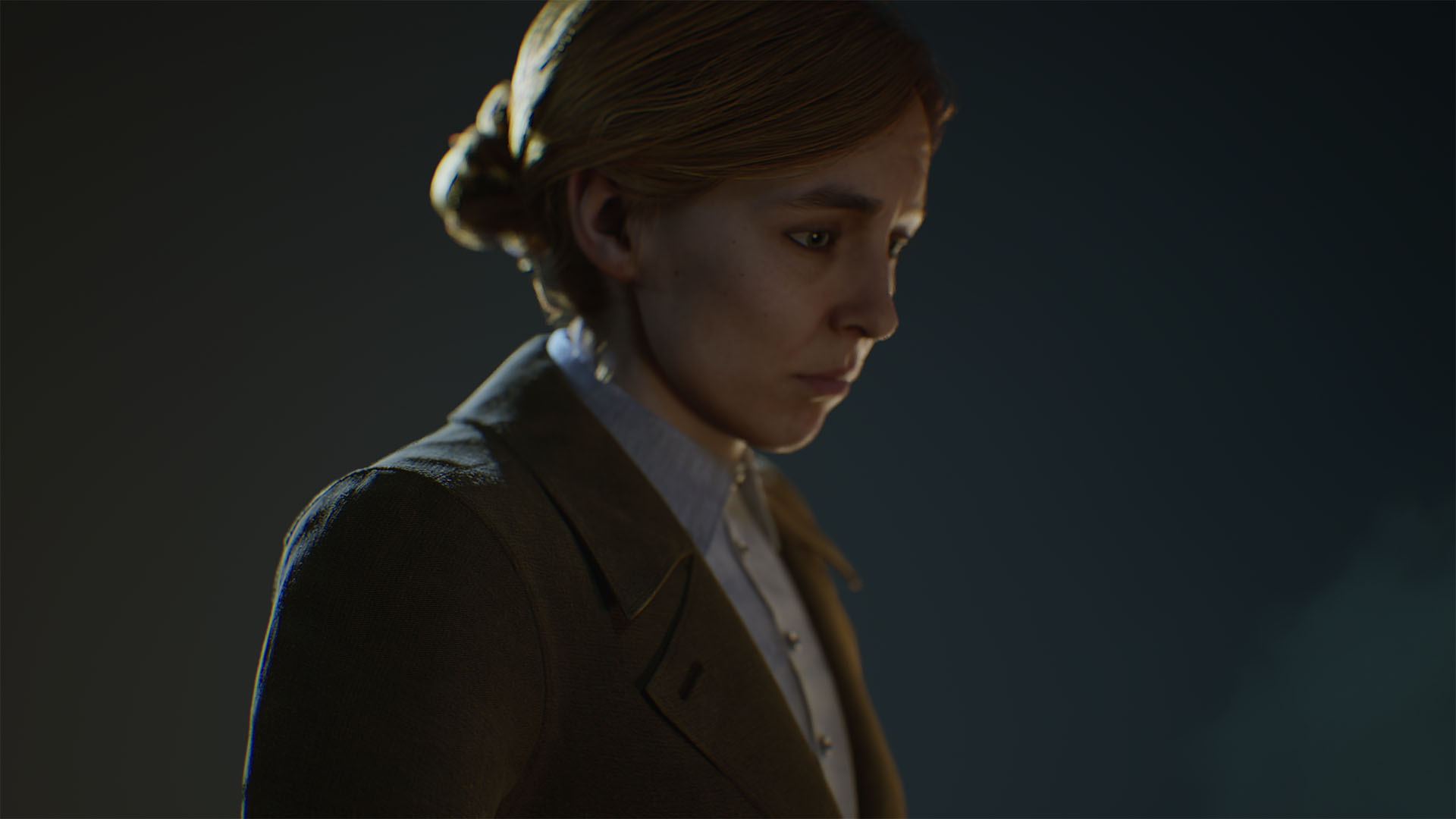 "Last night I dreamt that my uncle hung himself in the attic", explains Miss Hartwood (Comer), and that seems like the tone is set pretty quickly. The developer is wanting to create something "that is more than just jump scares", and the gameplay I got to see offered foreboding corridors, shadows flickering, and darkness in more ways than one. "A bit of fighting, demanding puzzles, and a lot of atmosphere", the developer explained further, and that's the key: Alone in the Dark was always about messing with the player, psychologically.
The plan seems to be to retain "some of that weirdness of the old games", and enemies that looks horrifying don't so much creep at you, as they do full on dash, creating panic and ruining your aim. You do have weapons, of course, but if you run out of ammo you'll have to switch to melee attacks to survive.
In terms of the story and setting, Mikael Hedberg, writer and game director explains: "Jeremy Hartwood is haunted by The Dark Man, and he goes to a countryside hospital called Derceto, in hope to find some help. Jeremy sends a disturbing letter to Emily Hartwood, his niece, and it spooks her enough that she hires Detective Edward Carnby to find out what's going on". Hedberg continues, saying "We knew early on that we had a character driven story, so we needed to find some really good actors to make those characters come to life".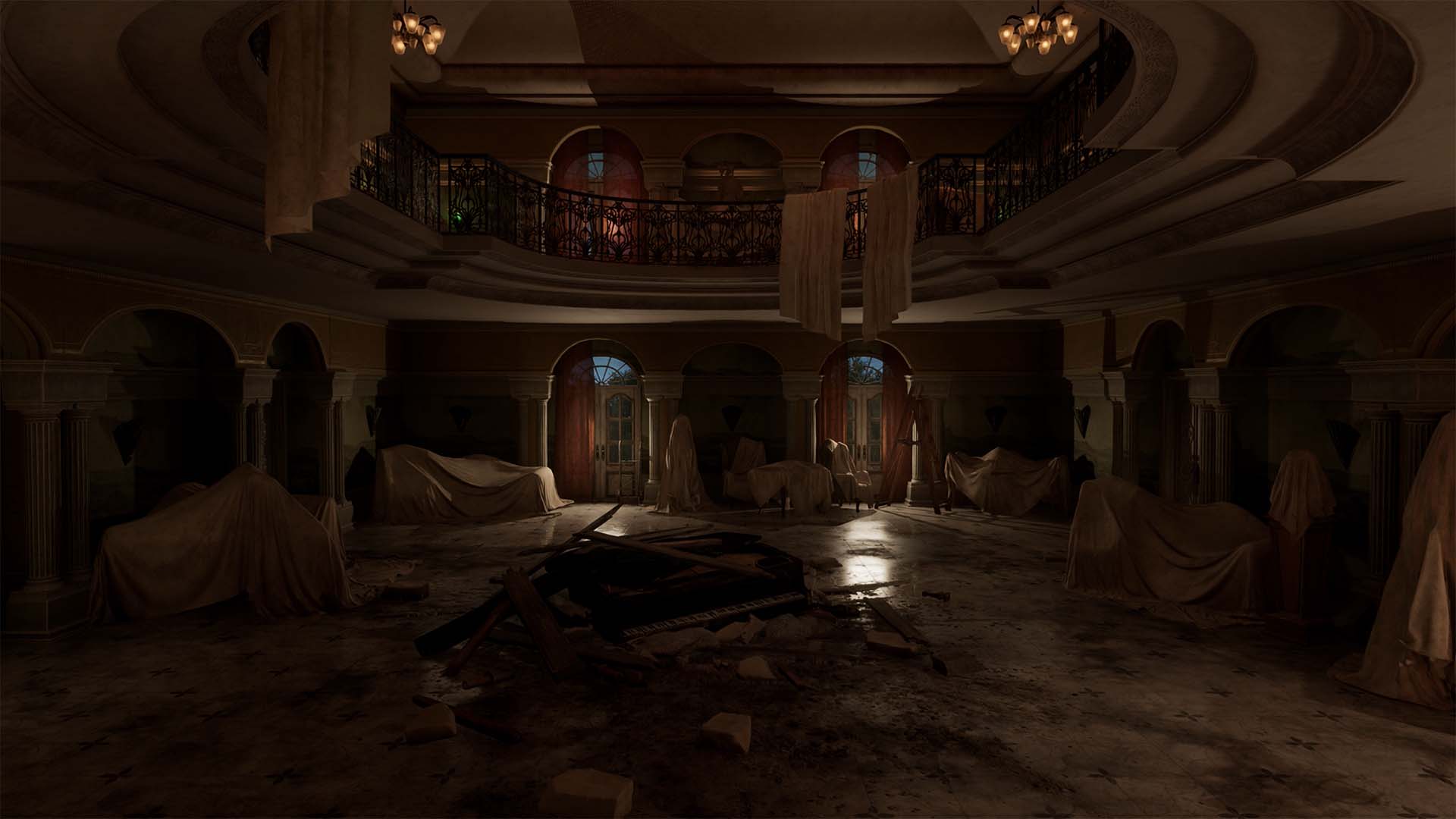 One thing of note is that the story seems to be different, depending on who you play as. Hedberg says on this that "you will get a different take on the same story" and that "the people at Derceto will react differently to you depending on who you play. Even the story will be slightly different. So you should definitely make sure to play the game twice".
The original 1992 game is, obviously, revered. Creator Frédérick Raynal has given his blessing to the new title, too. Raynal explained that he used to think of the mansion itself as "another character" for the original title, and Hedberg wants this to come across in the 2023 game, it seems, and Raynal even explained that with all the remakes you get these days, you're never sure what's going to come out at the end, but that "the team at Pieces did a great job preserving the core feeling of the game".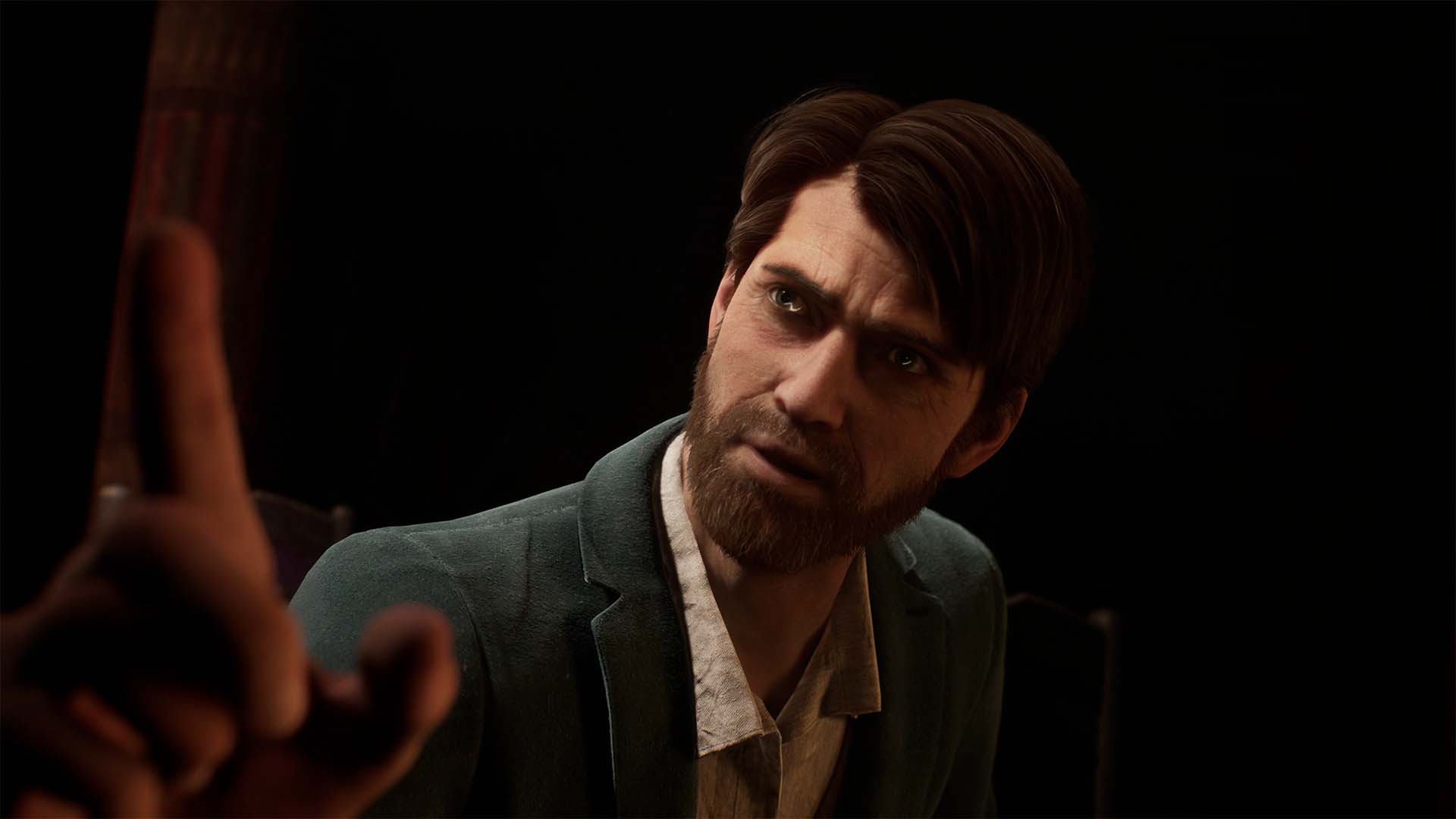 And that's the thing, really. Alone in the Dark has been back before. The 2008 title wasn't exactly adored, though was good for getting achievements if you were chasing that score. But while that title was somewhat of an attempt at returning to the survival horror roots, there's no question that what I've seen so far of this 2023 title, it has paid attention to the Resident Evil remakes, and looks not only more atmospheric, but importantly, far more playable. Sticking to a setting and making you feel claustrophobic and on edge is key to the genre, and while I didn't get to go hands on, it does look the part, for sure.
Whether Alone in the Dark sticks the landing is simply down to how it plays, for me. The developer is making all the right noises and saying all the right things, and it looks the business as well. With an all-star cast, a beloved title, and everything going right for it so far, all that remains is to see how it moves, handles, and shoots. The prologue won't contain combat, so it seems that after today, we'll at least know most parts of that puzzle. Fingers crossed, because this is a series that started it all, offering a mansion to explore, combat, and so much that other games then followed on from. Right now, though, I'm cautiously optimistic that Pieces Interactive can deliver on a long overdue return to form to Alone in the Dark.
The prologue, Grace in the Dark, is available to download for free, right now. Alone in the Dark is coming to PC, PS5, and Xbox Series S|X on October 25th, 2023.