Persona 5 Royal Otaku lamps have been announced, offering nine different designs to choose from, and even shipping to the UK. The collaboration between SEGA/ATLUS and Otaku Lamps features the Phatnom Thieves from Persona 5 Royal in a collection of nine acrylic lamps.
They aren't actually too bad, price wise, costing $34.99 from the official website. Each of the lamps has sixteen changeable colours, plenty of settings and modes, and a remote control. Oh, and of course, thematic packaging. The lamp designs are as follows:
Joker
Ryuji (Skull)
Ann (Panther)
Morgana (Mona)
Yusuke (Fox)
Makoto (Queen)
Futaba (Oracle)
Haru (Noir)
Phantom Thieves Logo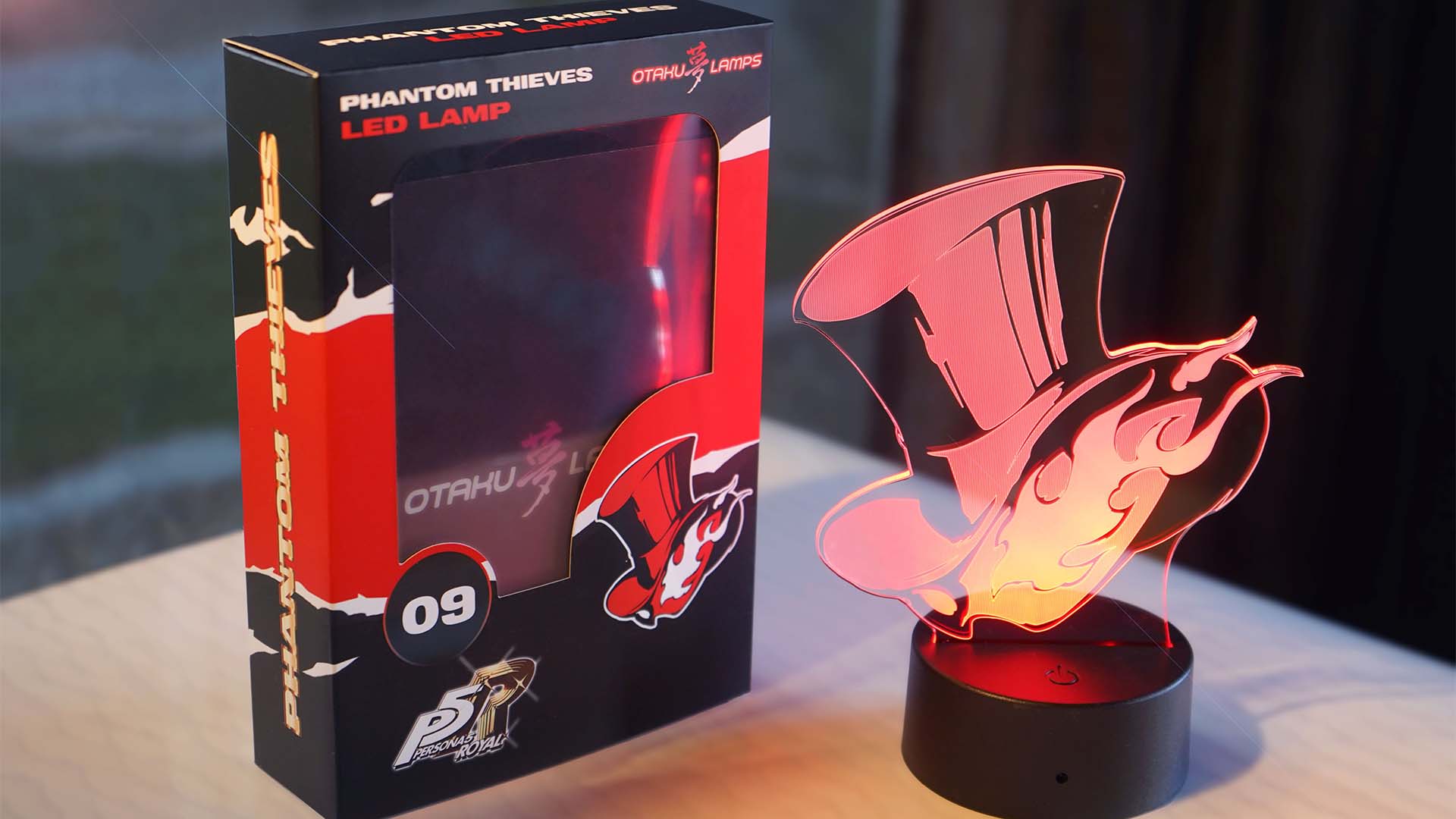 Otaku Lamps is home of the original officially licensed collectible anime LED lamps and lighting products! We make lights of all your favorite anime characters to fit perfectly in your bedroom, living room, desk, office, or creative area! Illuminate your space and unleash your inner otaku!
But guess what, you don't actually need to cry, because Otaku Lamps has a UK pricing section: right here.
The lamps are £28.16, and while it'll still need to come from the USA it seems (so watch out for a customs charge), the company definitely delivers outside the USA. In the FAQ the question is asked if they ship oversees, to which they say: "Yes, however please make sure to check the product description to verify which countries are available for shipping. Please keep in mind that as much as we wish we could ship to customers worldwide, our current licensing agreements restrict us to sell to certain territories. However, that doesn't mean it won't happen in the future! We are always pushing our licensing partners to give us more territories".
So there you go, fancy some illuminated Persona 5 goodies in your life? Now you can do that.