EA Sports and Codemasters has confirmed the F1 23 real-world challenges and free items coming to F1 World for July. The in-game hub is designed to connect players to the real-world sport they love, adding daily, weekly, and seasonal content to EA Sports F1 23.
EA says that there will be "multiplayer races, Community Grands Prix, and Hot Laps challenges for players to compete in. Players can earn exclusive rewards tied to the 2023 season, such as special edition liveries, driver helmets, race suits, and more. As a bonus, all players who log in during the Austria Grand Prix weekend will receive Max Verstappen's special edition Miami Grand Prix race helmet".
Lee Mather, Senior Creative Director at Codemasters said" We're always looking for more ways to partner closely with Formula 1 and the F1 teams, and F1 World unlocks that potential and enables us to create real-world challenges and reward players with free exclusive one-off items for use throughout the season", adding "F1 Replays is another huge step forward allowing our players to jump into the previous Grand Prix and re-write history by competing with an identical grid".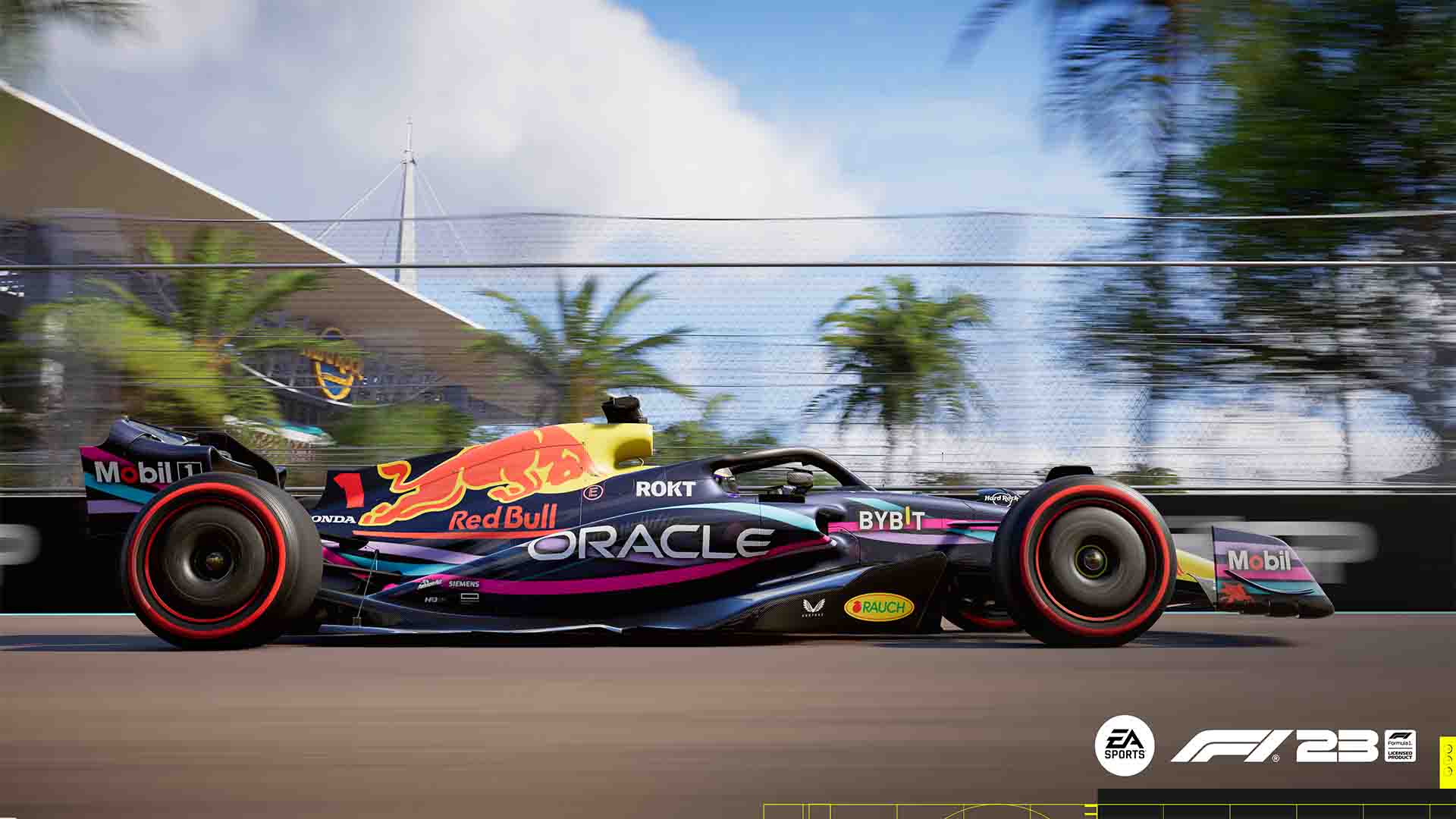 The idea is that every month the F1 23 "F1 World" section will change things up, and since it's the Austrian Grand Prix this weekend (July 1st-2nd), there will be a hot lap challenge at the Red Bull Ring track, while you can also get the Oracle Red Bull Racing's Miami Grand Prix car livery for use across F1 World modes, and the My Team mode. There are other items you can get by completing challenges at bronze, silver, and gold levels.
In our review of the game, Chris White said "Whether you're looking for the most realistic F1 experience in how it controls and looks, EA Sports F1 23 has nailed it. Races are thrilling and the attention to every little movement to the controller is reflected instantly, providing complete control on the tracks. Visually it's impressive, both with how the courses look and how the animations are presented, and the sounds of the cars on the circuits are more than impressive. If you felt like last year's entry wasn't quite enough, or didn't offer you the best racing experience it could, this is definitely a big step in the right direction." and awarded the game a 9/10 score.
EA Sports F1 23 is out now for PC, PS4, PS5, Xbox One, and Xbox Series S|X.