EA Sports PGA Tour has added one of the most requested things from the community via a title update today: 60fps mode.
One of the biggest complaints about the game is that, despite looking incredible and being current-generation only for PlayStation 5 and Xbox Series S|X, it didn't offer a performance mode at launch, but title update 4.5 has added that exact option, which EA says means console players can now use the new "visual quality" setting to switch between quality mode and performance mode, via the in-game visual settings screen.
EA says that quality mode "represents the game's default and original setting, which provides the highest quality visuals at 30 frames per second (FPS)", while performance mode is "an all-new rendering mode, which provides smoother camera motion and animation at 60 FPS, at the expense of lower resolution and visual fidelity".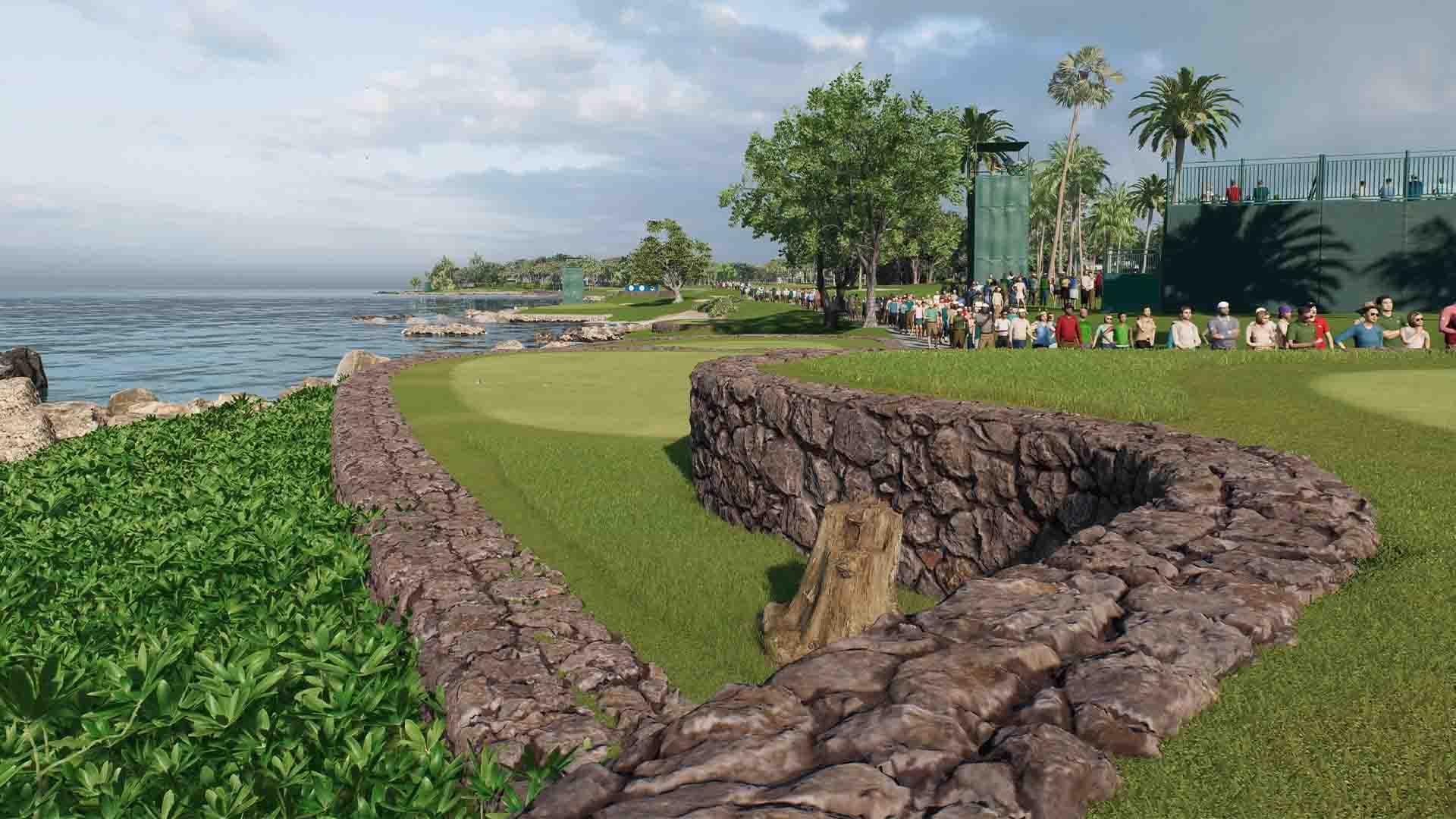 The screenshot at the top of this article is performance mode, while the image above (just up there) is the quality mode, if that helps you decide to use one or the other.
Ahead of the US Women's Open kicking off next week, EA Sports PGA Tour has also been updated under the hood, says EA, to "support a series of challenges which will be released during the tournament taking place at the iconic Pebble Beach Golf Links from July 6th through the 9th".
The main menu also now has dynamic messages, similar to titles like FIFA 23, so the dev-team can update players when new content or patches are released. Update 4.5 includes more than this, also adding quality of life updates and stability fixes, including crashes and softlocks relating to network disconnects. Visual improvements have been made to some hairstyles, and rare occurrences where button spamming after restarting a match would cause the golfer to move to an incorrect position have also been fixed. You can check out the full list of patch notes, here.
EA Sports PGA Tour is out now for PC, PS5, and Xbox Series S|X.