Konami has announced that eFootball is set to get a mode back many had missed, all as part of celebrating it's 28th anniversary. The celebrations are going to run from June 29th until July 27th, and will include various campaigns, giveaways, and challenges.
As part of the announcement for the eFootball updates, Konami has reminded us all that it's been 28 years since "Goal Storm" launched (on December 22nd, 1995), before it turned into Superstar Soccer (1997 until 2001), then obviously it became Pro Evolution Soccer (2001 – 2021). Interestingly, there was no note of it being also known as Winning Eleven, but that was for the Japanese market, but many of us remember it that way, as well as PES.
Anyway, onto the celebrations for the current game, obviously now known as eFootball. Here's the info, direct from the press release:
Co-op returns with rewards
After its Beta Test conducted between 8th – 22nd June, Co-op mode will again return on 29th June, meaning users can once again link up online and take on fellow users from around the world.
An in-game campaign related to Co-op will start on 13th July. Play a certain number of games and there will be some rewards in store too!
Campaign: Challenges galore
Throughout the celebration period, there will be a number of challenges for users to compete in and earn some serious prizes.
The 'Legend Challenge Event' will see users have to take on the various club champions from Europe's top leagues including SSC Napoli and FC Barcelona.
The 'Golden Goal Challenge Event' will see users take on other users but with the twist of playing for the Golden Goal – a classic footballing format from yesteryear!
Campaign: The eFootball Festival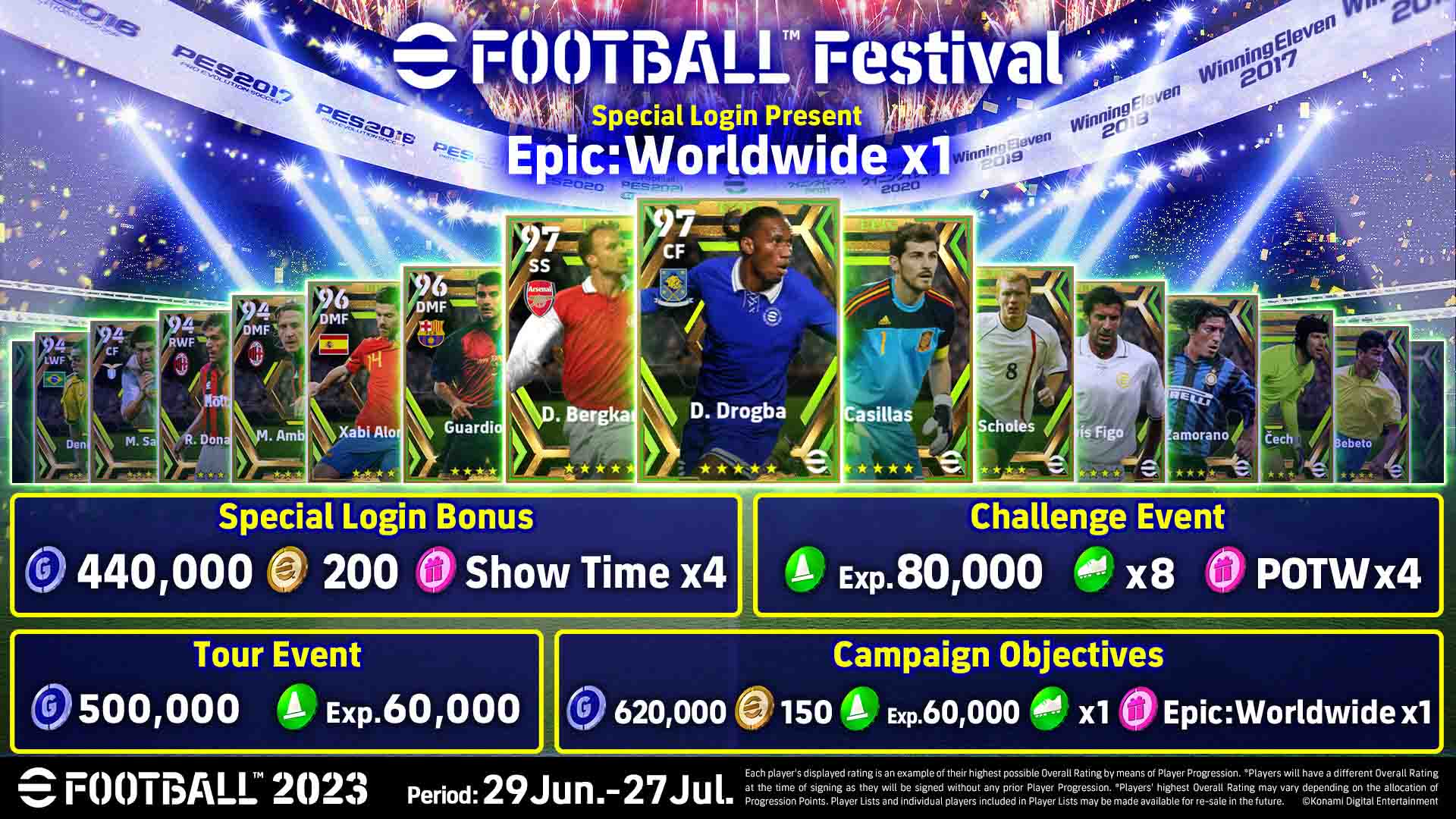 Users can claim a variety of rewards during the 4-week celebration period including a mixture of Epic Players, Show Time contracts, a potential total of 440,000 GP, and up to 200 Coins.
eFootball is out now and free to play on PC, PlayStation, and Xbox. It also has a mobile version.