Alone in the Dark will be getting an incredibly rare collector's edition, limited to 5000 worldwide units, and it'll even feature a glow in the dark Steelbook.
THQ Nordic has broken down the distribution of the Alone in the Dark collector's edition, and numbers 1-20 are going to be available from the THQ Nordic Vienna Store, while 21-4,999 will be available via the THQ Nordic online store (and selected retailers), while the number 5000 unit will be going to the Embracer Games Archive.
We've got a trailer showing off the Alone in the Dark collector's edition, below, as well as a list of contents for you.
Collector's edition contents:
The Dark Man: Statue 26cm / 10in height
Game on PS5, Xbox Series X, or PC
Alone in the Dark Steelbook
Ostadte: Miniature 10cm/ 4in height
Collector's Edition DLC Package (Derceto 1992 Costume Pack, Director's Commentary Mode, Vintage Horror Filter Pack)
Do Not Disturb – Doorhang
Derceto 1030 Wallsticker Set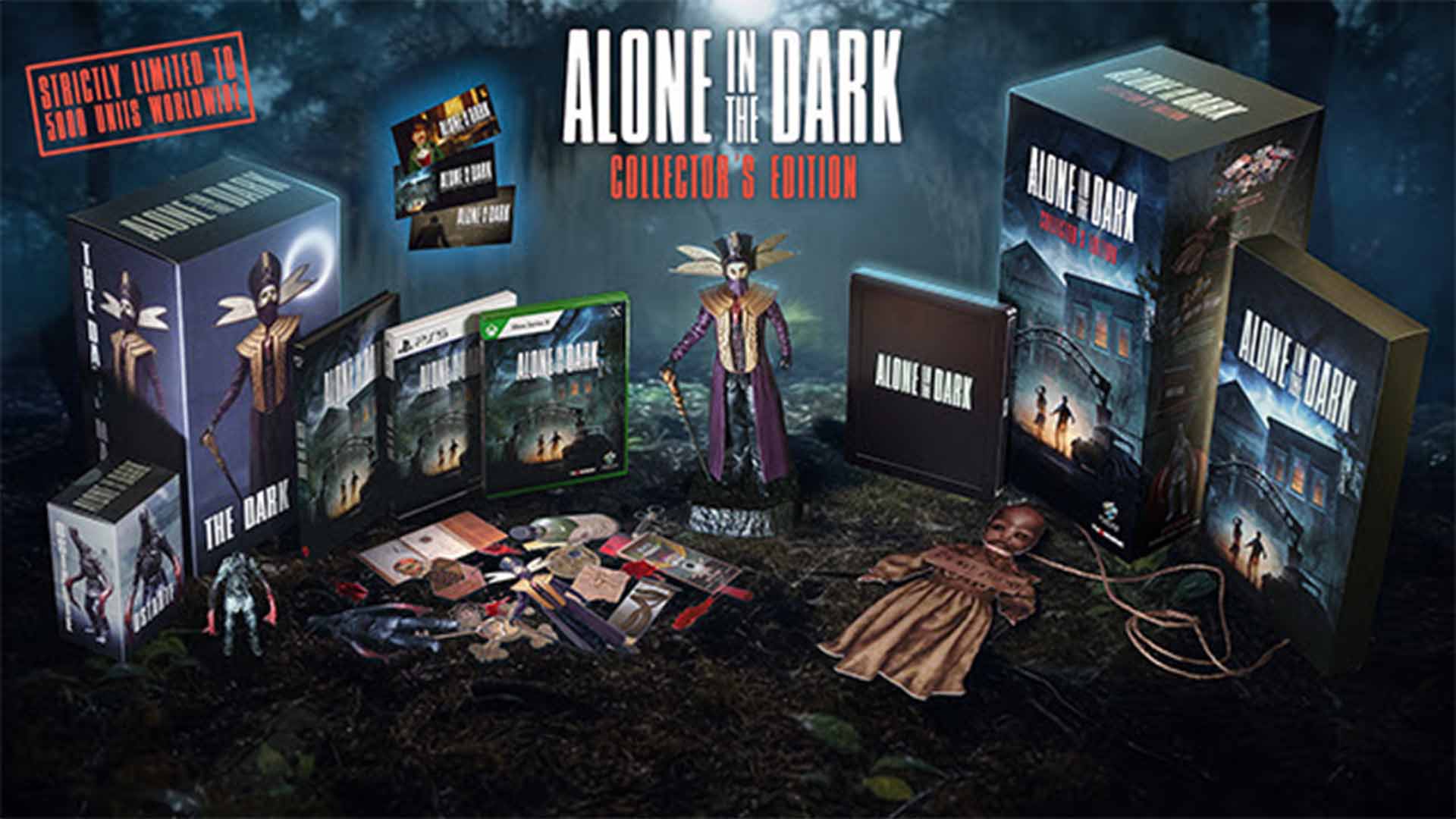 On top of that, THQ Nordic has confirmed that the PC standard edition will be limited to 3500 units worldwide, with a similar breakdown to the collector's edition above. Elsewhere, on August 11th at 12 PM PDT / 3 PM EDT / 8 PM BST / 9 PM CEST / 10 PM EEST, there wiill be a THQ Nordic Digital Showcase, where you can see more of the game, if you can't wait for the October 25th release date.
This announcement comes on the back of a teaser yesterday (August 1st) where the team told the world something was coming. "Have you ever wondered what's lurking in the dark? Maybe it's best not to turn around… Alone in the Dark gets a new teaser trailer showing a little more of the horrors that await – one of them being the Dark Man", explained the teaser text accompanying the trailer. And well, now we know what it was all about.
Alone in the Dark is coming to PC, Xbox Series S|X, and PlayStation 5 on October 25th.