Konami has announced "Season 0" is here for eFootball, offering the chance for fans to "update some of their favourite teams' kits and squads to reflect the new campaign we are set to enter".
Subtitled "Ready for Action", eFootball Season 0 has a new trailer, and it looks like Manchester United are still fully licensed, with the new kit on display, and showcasing the team's new Summer goalkeeper signing, André Onana. Mason Mount is also shown at the start of the trailer, and he's another Manchester United Summer signing (from Chelsea). Moving on, Declan Rice is shown in the new Arsenal kit, while the likes of İlkay Gündoğan is seen for his new team, Barcelona.
Check out the trailer, below:
Also, Konami is celebrating 650 million downloads for eFootball Mobile, after already hitting 600 million downloads back in February. The new milestone is being shouted about with some celebrations:
Log-in bonuses can total 450,000 GP, 150 coins, 3 Epic Chance Deals
Between all of the Campaign events, users can gain a further 360,000 GP, 90,000 Experience Points, and a further 200 coins
Also, by simply playing a total of 50 matches, users can gain 300 coins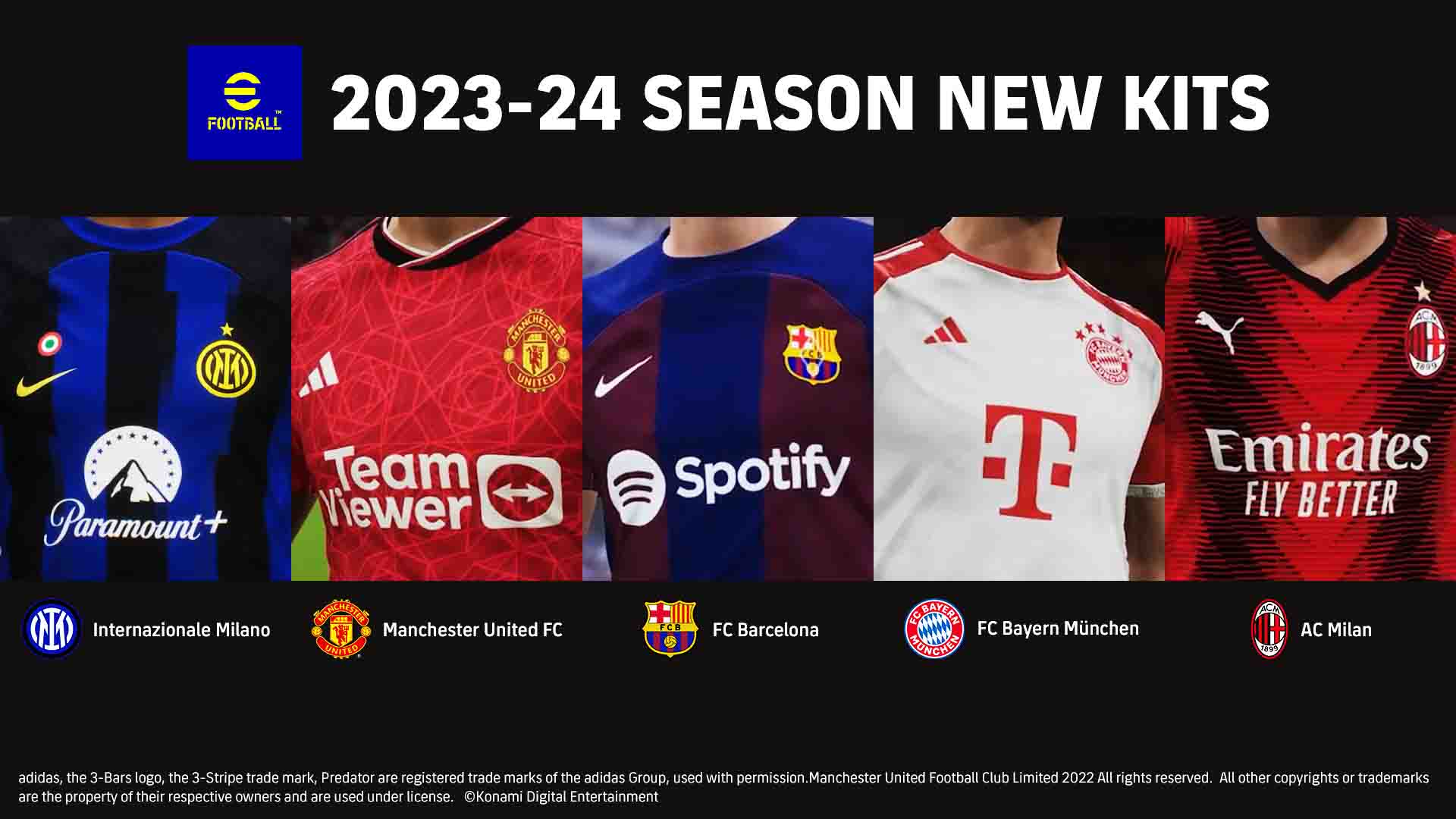 New kit wise, as well as Manchester United and Barcelona, as per the image above you can see that AC Milan, Inter Milan, and Bayern Munich have all had the update-treatment.
Konami is saying the theme for Season 0 is "Ready for Action", adding "Tension fills the air, as European leagues are preparing for the beginning of their football season: New signings and promising young stars, the clubs are looking to claim their respective titles!".
The developer explained that "To offer football fans around the world an opportunity to enjoy a new football game, with unparalleled realism like never before" is a "mission statement has never once left our mind. For this very reason, we have been and will continue collecting as much "genuine feedback" from our esteemed users as possible. Based on your valued feedback, we will keep on improving and implementing new features in order to make the game even more enjoyable for even more football fans".
eFootball and eFootball Mobile are out now and free to play.