In Alan Wake 2, you're going to need as much firepower as possible to deal with the shadowy creatures that lurk in the dark, and one way to help do some serious damage to them is the shotgun. It might not be a gamechanger, but it's something that's going to help you throughout your time with the gifted FBI agent, Saga Anderson. We've put together a guide below that'll help you unlock the cabinet and add the weapon to your inventory.
Head to the Cauldron Lake General Store
Part of your goal while roaming Cauldron Lake when looking for Nightingale takes you to the Cauldron Lake General Store, and it's in here where you'll find the shotgun. You have to have unlocked the mission to find his missing heart as there's a certain scene with one of the cult inside the store, where he bursts out of a hidden room through the wooden wall. Once you've killed him, you'll be able to go inside the room and pick up the heart from the freezer. However, if you look to the right of the room, you'll see a locked cabinet on the wall with a note that says:
CHECK WITH LADY FORTUNA AT THE COUNTER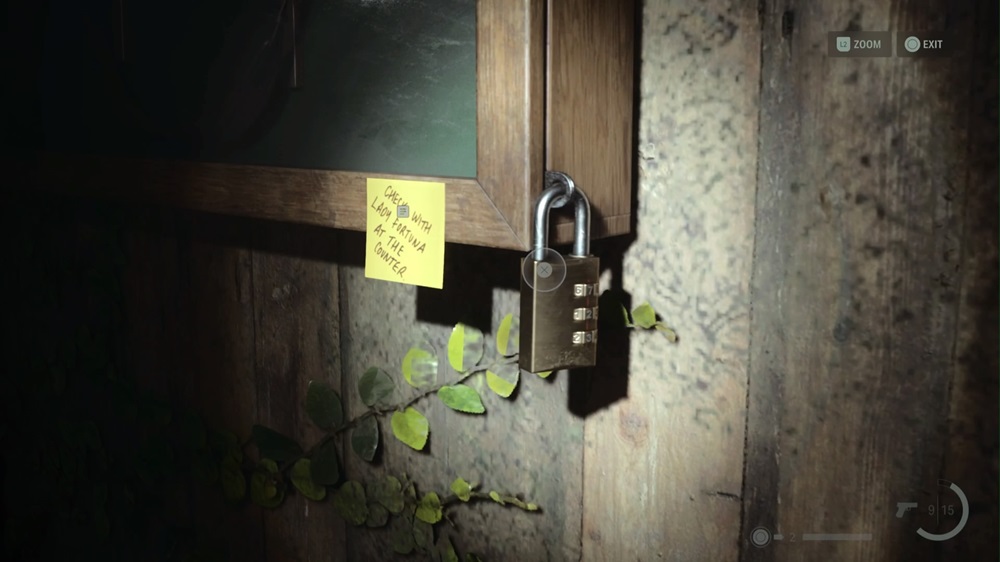 Look at the notebook on the counter
If you head out this room and visit the store counter (northeast of the entrance, or directly in front of the broken wall), you'll see a notebook with four sequences of numbers scribbled out:
705
713
717
723
If you then check out the lottery ticket, you'll see a line of 12 digits across it. The first four digits all relate to the numbers on the notebook, minus the seven at the start, and you'll notice how they all follow the lottery ticket's order. The next two numbers on the ticket are 39. Add 7 to the start of this and you'll have your code for the padlock on the shotgun's case (739). Simply head back into the room with the freezer and interact with the padlock to unlock the shotgun in Alan Wake 2.