Release Date
October 21, 2016.
I remember playing Arkham Asylum for the first time and thinking just how perfect Rocksteady's vision for The Dark Knight was. Not only did they get the tone of Batman spot on, but the way it looked as well. It shared many similarities with Grant Morrison's Arkham Asylum: A Serious House on a Serious Earth, especially the psychological depravity of all the Arkham inmates, and this was what I wanted, a darker take on Batman in video game form and thankfully I ended up getting it. The story was fantastic, as was the way it felt to play and for the first time ever, somebody had managed to get Batman right.
Since Asylum, we've had three more great Arkham games, all varying in praise and appeal, all worthy entries nonetheless. When I heard about the remasters, I expected them to have the visual fidelity of Arkham Knight, but unfortunately there's not a massive change from how they appeared on last gen consoles and the distinct lack of features is a bit disappointing. In Return to Arkham, you have the fantastic Asylum and the equally wonderful City, and each still feels a dream to play. The combat is still top notch and moving around feels as good as ever; in relation to gameplay, it's exactly the same as it was back then, although there does seem to have been a few tweaks in the remasters.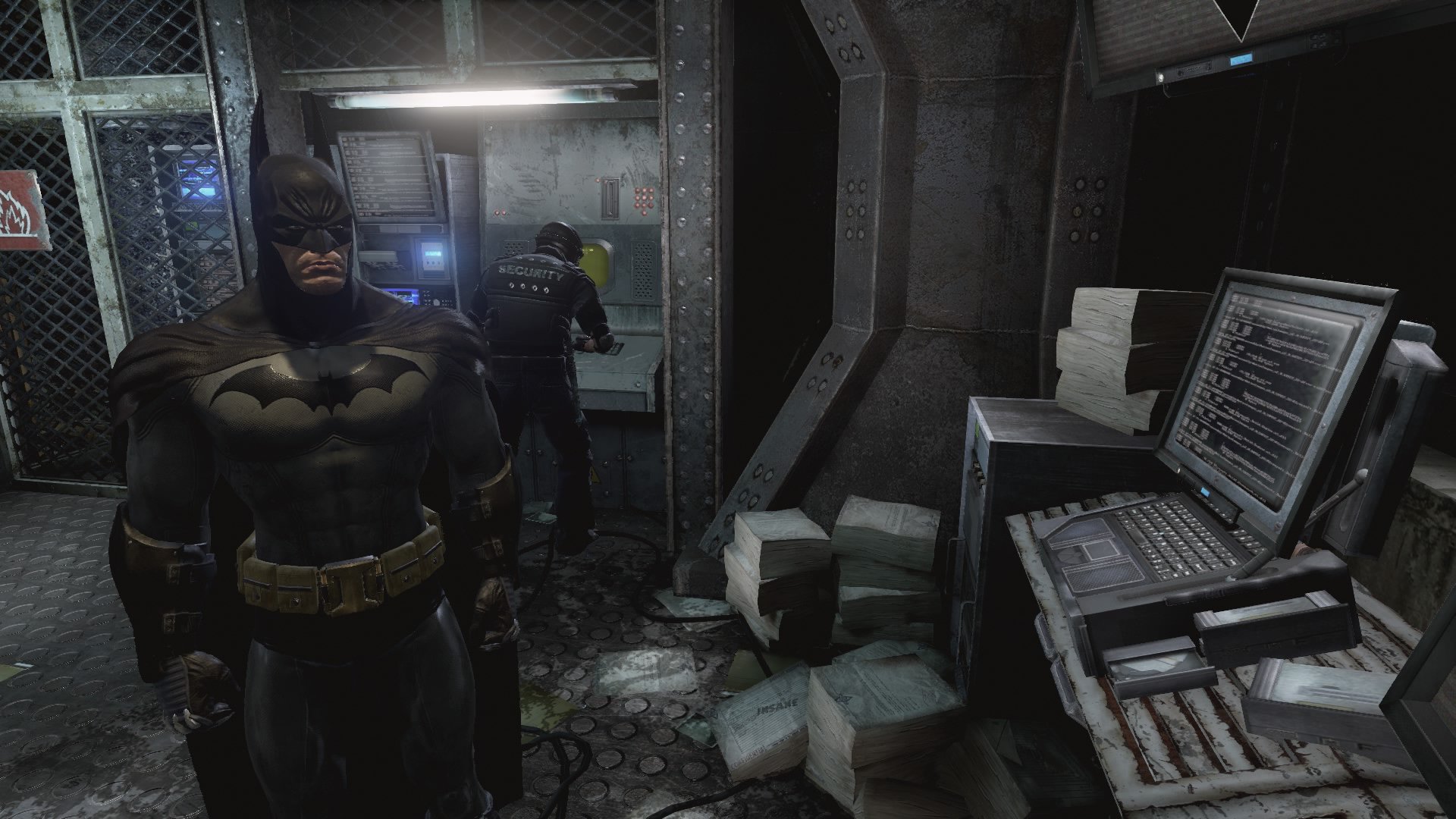 The jump from Unreal Engine 3 to 4 has meant the Dark Knight isn't quite as dark. Environments are sharper and brighter, being both a blessing and a curse. Batman, for instance, looks more detailed in appearance, but the lighting takes away the charm of lurking in the darkness of the Asylum gardens or Sionis Industries. The weather looks good, and standing on Ace Chemicals building overlooking Arkham City is a site to behold, but there's too much light where there shouldn't be.
In terms of performance, both Asylum and City suffer quite a bit. There isn't a shift to 60fps, but this would be fine if both games could hold 30fps steadily without issues. The majority of cut scenes are choppy in some capacity, and even in combat there's an occasional framerate issue. It's such a shame, especially with the technology now available for ports and there is no excuse for bad performance. You'd like to think the Arkham games' troubles ended with the grand furore of Arkham Knight on PC.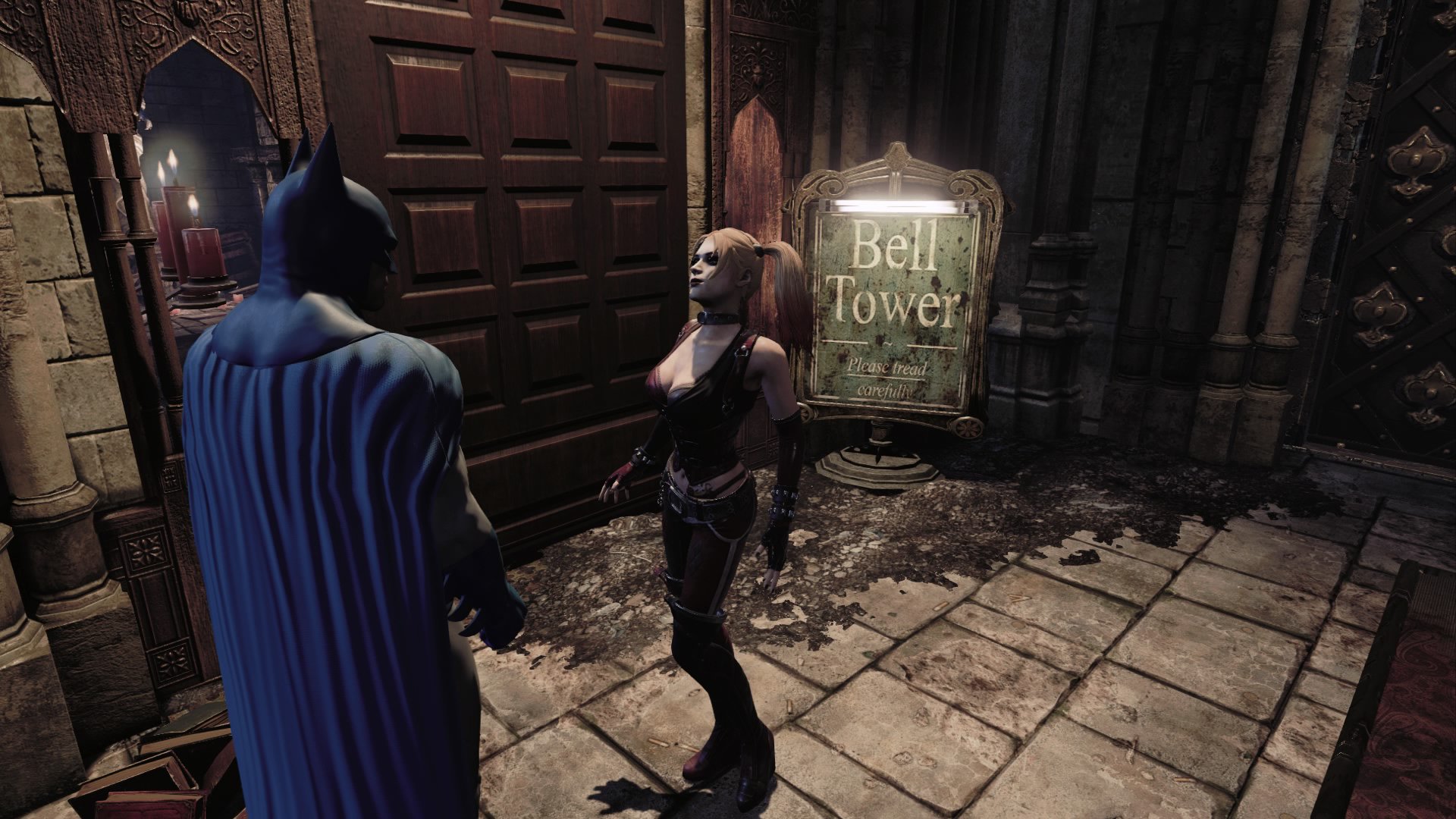 It seems almost pointless that these remasters needed to happen; granted, Arkham Origins was developed by WB Games Montreal, but it would've been nice to see it included as it helps complete the story. All the DLC is available for the two games, but unless you really enjoy the challenges there's not a great deal else. Harley Quinn's Revenge is alright if a little short, and the various outfits you can where from the start of Arkham City helps to make things better, especially if you're a fan of the Animated Series. There's just a lack of any new features because all of these things were available on the PlayStation 3 and Xbox 360.
Batman: Return to Arkham isn't a bad remaster, but it's missing something. The games were close to perfect when they came out back then and this collection doesn't seem to do them justice. The framerate drops are unforgiveable, and the lighting is a bit too full-on. There are certain improvements to sharpness when you look at the environments, but character animations are underwhelming. Let's not forget, these games were great when they game out and are still magnificent games, but when they are being called remasters, you'd think there'd be a bit more care involved.
Review code provided by publisher.
Positives
Still the same great combat and movement
All the DLC
Textures have been improved in the environments
Negatives
Framerate drops
Unreal Engine 4 makes things too light
It's been great revisiting two wonderful games, but the framerate drops and lighting changes take away much of the charm of playing them.