Release Date
October 18, 2018
While most people know the of Onion Games through various older games, I only really discovered the studio through my friend Shaun who has been praising Onion Games and Yoshiro Kimura since I can remember. I adore Million Onion Hotel and how it managed making a pretty standard formula for a mobile game work so well with an intriguing story and beyond quirky aesthetic. When the team announced Black Bird for Switch and PC platforms, I was excited since it is a shoot 'em up and I've been enjoying playing the genre on Switch.
Most of the story here is told through short scenes in between stages and the opening moments. I'm still not exactly sure what is going on outside of you playing as a black bird who was originally a young girl who is now reborn. Your aim is to destroy everything and everyone in your way. There's definitely a big aura of mystery and darkness but the quirky nature makes it all feel a bit crazy. When you add the operatic vocals that complement the catchy tunes, it may seem like you've taken a bite of a magical onion and are imagining things.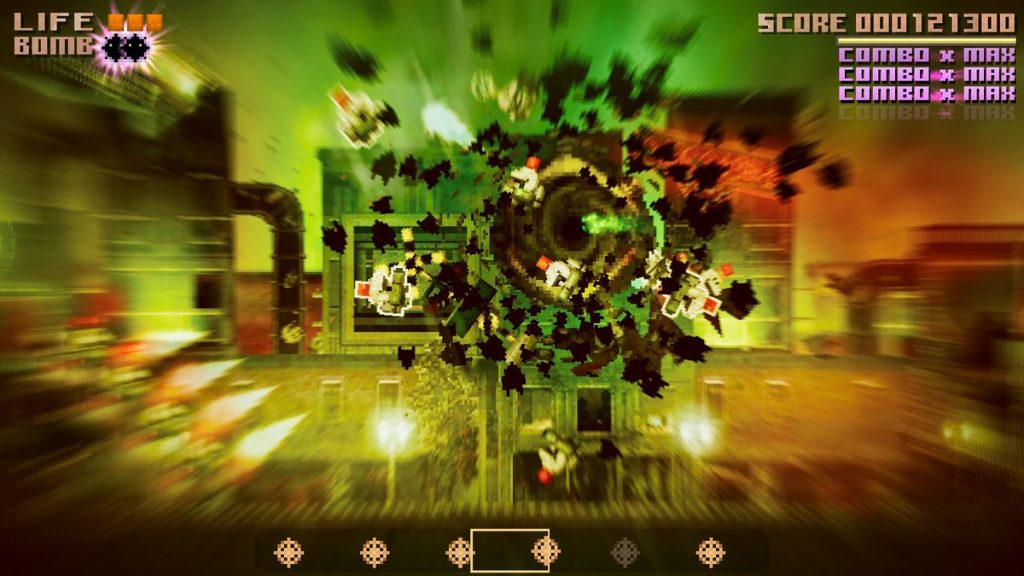 Right from the start, Black Bird is a simple game to control. You can move with the left stick and have a single button to shoot, with another to use the bomb. That's basically it. Your aim is to destroy various towers or enemies in each stage and then take on the very imaginative bosses at the end. There are loads of secrets hidden and power ups along the way for health boosts and bombs. This is a shmup so leaderboards are present and there's a lot of replay value for improving your scores.
After Million Onion Hotel, my expectations were high for the aesthetics here. While the trailers have showcased some interesting enemies, the final game oozes charm all over the place. Even minor enemies are well designed and well animated. Subtle things like signage in stages are all very well done. The highlights are most definitely the bomb effects and the boss designs and patterns. When I beat Nier: Automata last year and revisited it this year on Xbox One, I wondered if we'd ever see a game with boss designs as interesting. Well, I never thought a shmup on Switch would be able to do just that. The bomb animations make me angry that it is so hard to get more bombs to use in stages. These are excellent. Thankfully, Black Bird supports the Switch video recording.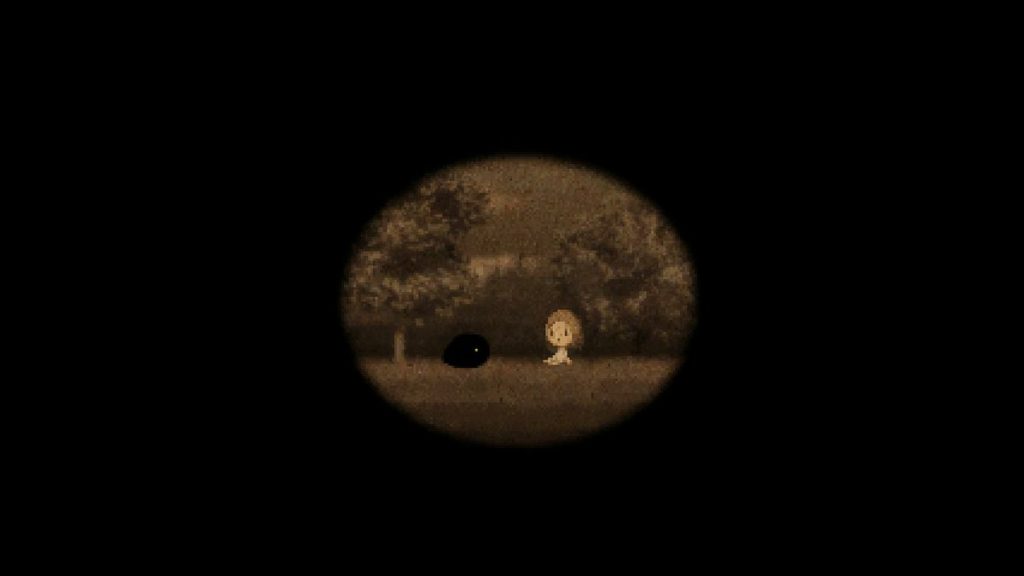 My favourite shmups in recent times have brilliant soundtracks. Both Danmaku Unlimited 3 and DARIUSBURST Chronicle Saviours both have kickass music. While Black Bird's music isn't as listenable outside the game for the most part as those, it is very memorable and the operatic vocals are a great touch.
While Black Bird looks great both docked and handheld, I did notice a few instances of slowdown that occurred randomly. Hopefully these can be fixed in patches but they are noticeable when things get a bit too busy with loads of enemies. This is my only complaint with the game.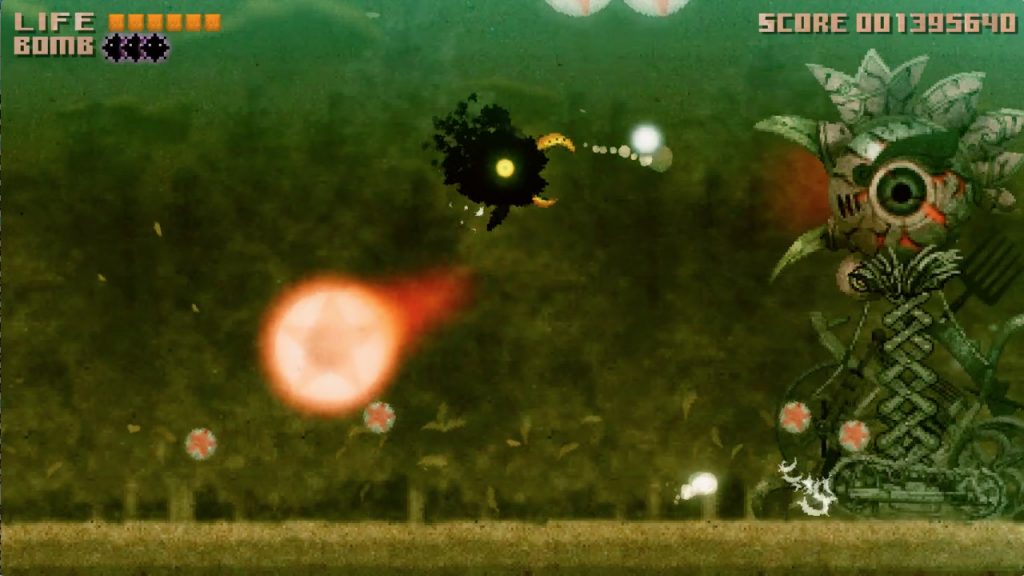 While the Switch is well on its way to being the true home of shmups, Black Bird is more than worth your time if you're a fan of the genre. It is unlike anything I've played and reminds me of NieR: Automata's craziness in the best ways possible. Onion Games is now 2/2 with superb games for me after Million Onion Hotel. I cannot imagine anyone not being intrigued by the aesthetic and music here that are both accompanied by a super slick shmup.
Positives
Brilliant gameplay
Great art direction
Excellent music
Boss design is amazing
Negatives
Some performance issues
Black Bird is one of the most interesting games I've played in a long time with loads of surprises all over the place.