Release Date
September 22, 2017.
The Nintendo Switch is in an interesting position right now. It is selling really well almost across the board and some publishers and developers have been taking better advantage of this than others. I still can't believe we are in a timeline where Rockstar Games is porting LA Noire and Bethesda is bringing Wolfenstein II to Switch but Capcom refuses to bring Okami HD and more. Bandai Namco Entertainment has usually been great at supporting new platforms and Nintendo platforms like the 3DS got superb support from them. They released Dragon Ball Xenoverse 2 for PlayStation 4, Xbox One, and PC last year and that game has jumped onto the Switch.
One thing I've noticed about some of the late ports onto the Switch is how developers seem to be overcharging for them to take advantage of the new console audience. Some developers add in some extras to make the purchase worthwhile but you're still paying more than you would on other platforms. Bandai Namco has tried to fix this problem by offering the original game story mode as free DLC for a month. This download gets you access to missions from the original Xenoverse that is not available on the Switch. The other bit of free content is a character unlock that unlocks all the non DLC fighters for use from the start. These two additions more than make up for the lack of DLC included from Xenoverse 2 itself. In fact I'm really happy with how Bandai Namco handled this late port. Rewarding people who buy your release day one on a new platform is definitely the way to go.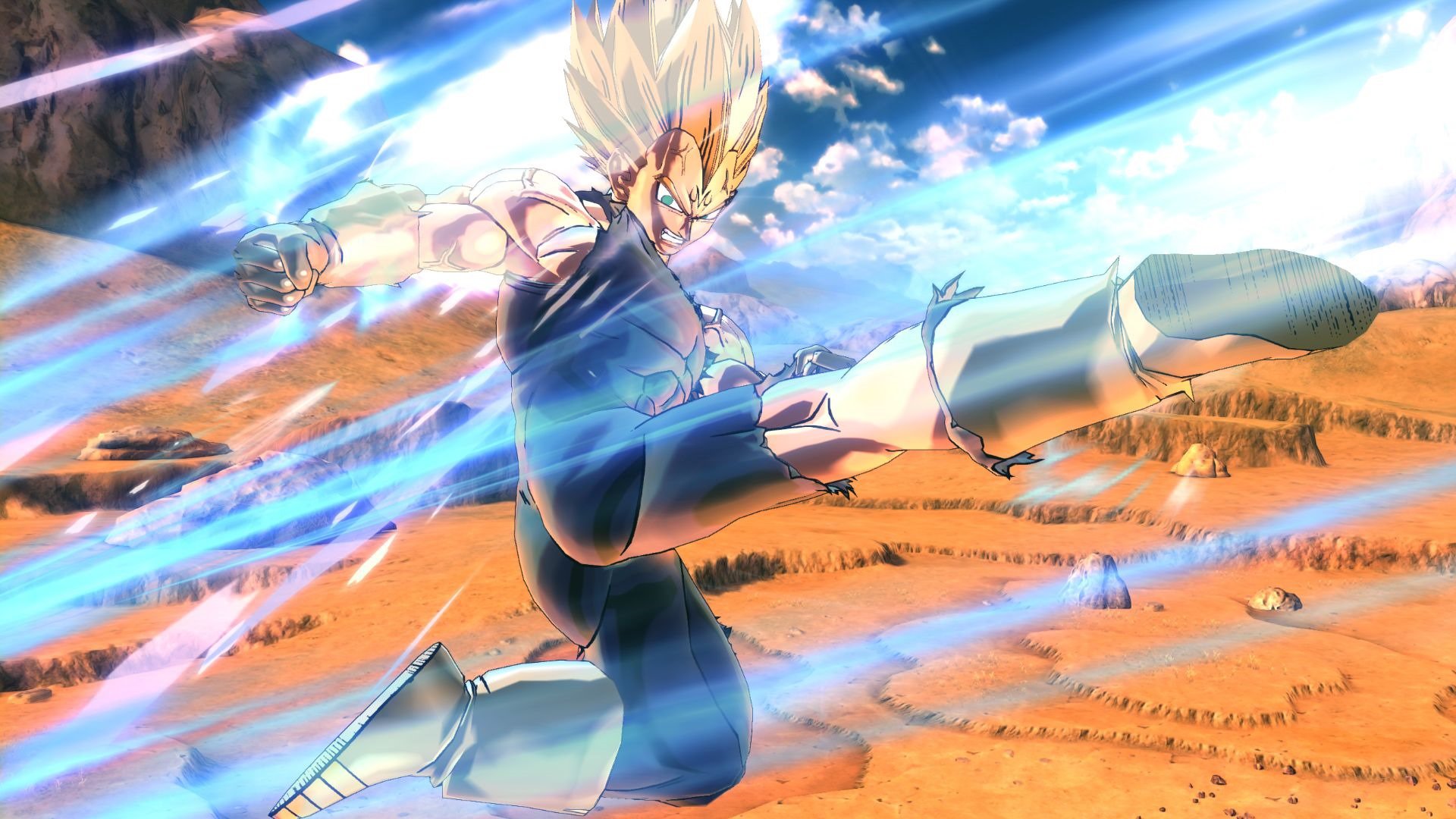 Aside from those two Switch specific features and unlocks, this release has motion control support and local coop play support. The Switch seems to be rekindling local co-op and party play since the hybrid supports it out of the box with 2 Joy-Cons. I'd be lying if I said I didn't make full use of this while playing on the Switch in Starbucks. You're probably wondering how this looks and runs then since we've had some poor conversions on the Switch from PS4 or PC where games either look worse or have performance trouble. Well the situation here is a mixed bag. If you're playing docked, there are a lot of rough edges. Conton City (the hub) in particular looks terrible. Once you get into a mission or just are playing offline, things feel and look very nice though. I spent more time playing in Handheld mode than Docked though and had a blast with the story missions and just random battles.
If you aren't familiar with Xenoverse 2 at all, you can read Chris' review of the original release on PS4 here. This release has everything from the original base game that released on PS4, Xbox One, and PC. I'm actually quite shocked that they managed porting the full game to the Switch without any content cut out. I would have definitely preferred having all the DLC included from the get go but the additions they made in terms of content from the first game and the character unlock make up for it. You basically play as a time patroller here and you aim to fix any inconsistencies in the history of the Dragon Ball timeline. There's a ton to do in Conton City and you're free to approach whatever you want and even replay previously completed missions.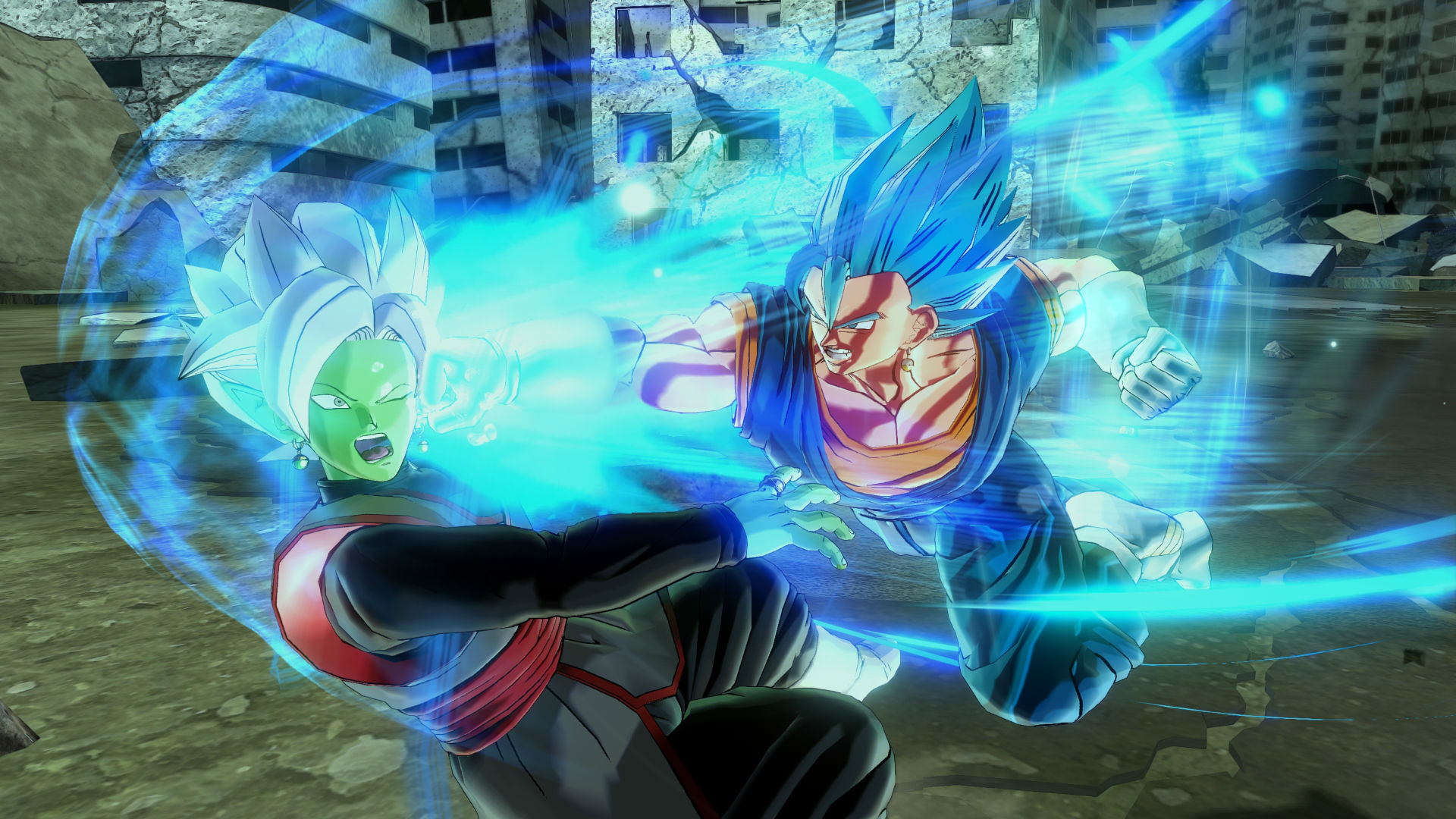 I'm actually a little surprised at the production values of the game overall. Voice acting is great and the developers have nailed key moments and made combat sublime. Things get a bit repetitive but there's boatloads here for fans and newcomers to enjoy. If you already own Dragon Ball Xenoverse 2 on other platforms, you probably are wondering whether it is worth double dipping. Well the answer to that depends on how much you value portability and local party play outside the house and how much you can tolerate when it comes to downgrades visually and performance wise. If you're used to 60fps across the board, you will not find that here. There's definitely been some visual compromises to keep things running at a steady frame rate and I value portability over visuals and performance so this immediately becomes the go to version of the game.
If Bandai Namco wants to port more of their old releases to the Switch, I welcome their back catalogue. Games like Tales of Berseria would be brilliant on this and I'm knee deep into One Piece Unlimited World Red Deluxe Edition right now. Expect a review for that soon but if you own a Switch and even have the slightest interest in Dragon Ball Xenoverse 2, the purchase is worth it as long as you manage getting the original game story missions and the character unlock free. Without those, the asking price might be hard to swallow for many.
Positives
Portable Xenoverse!
A ton of fun to play
Loads of content
Good customization
Negatives
Hub world looks terrible
DLC isn't included
Dragon Ball Xenoverse 2 on Nintendo Switch is a very interesting late port and one that is very good but definitely could have been a lot better.