Release Date
December 11, 2018
Earth Defense Force is a franchise I had heard a lot about but never really had the chance to play until recently. I had loads of fun playing Earth Defense Force 2 on Vita and eventually bought Earth Defense Force 4.1 for a home console experience. Since then, I've put in a ton of time on the PS4 and Vita games, and have been looking forward to a new entry in the franchise. The wait for an English release of Earth Defense Force 5 has been super long, and D3 decided to handle the game's release themselves rather than rely on XSEED or PQube, who handled previous entries.
If you've ever wanted to play an interactive action-adventure B-movie, EDF is for you. EDF 5 turns things up a lot in almost every aspect. This is the first new entry built for current generation with PS4 and PS4 Pro and isn't a remake of an earlier game. It is equal parts goofy, unbelievable, entertaining, and fun. I consider it my podcast game and it basically replaced the Warriors games for me in that regard.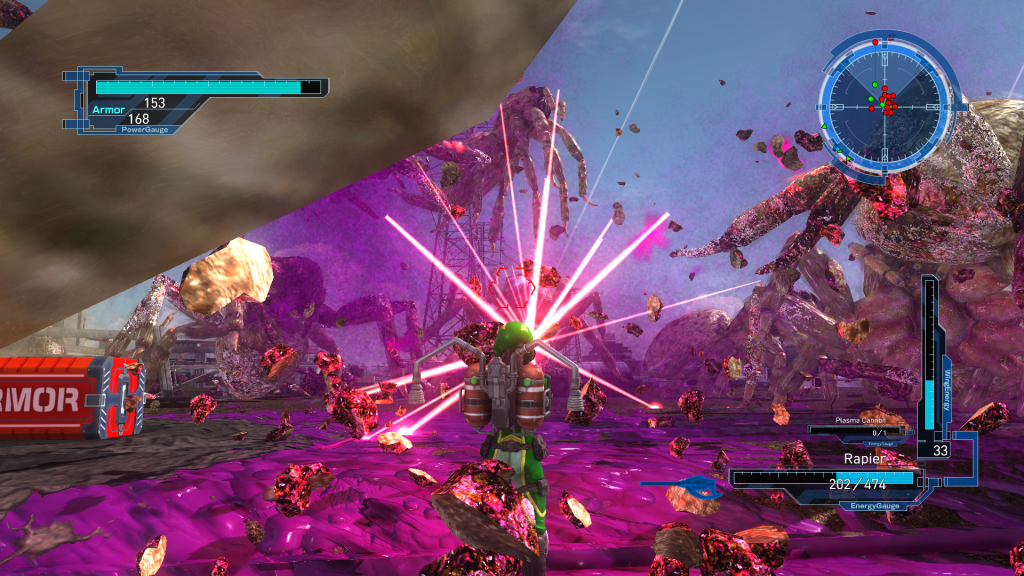 EDF 5 has a ton of offline content with over 100 main story missions. These can be played in two player on the same system, and many of the missions have some story focused elements where you either get trained initially or have to follow a crew around. The core gameplay loop is the same as it has ever been, with you taking out hundreds ofthousands of various enemies that you probably can't even imagine. I'm not a fan of the use of "monster" for bugs when EDF 4.1 had a better localisation for enemies. Calling some of the enemies monsters feels wrong when you can obviously see what they are.
The biggest improvement here outside of the performance upgrade (which still isn't perfect) is the Wing Diver being able to boost. The Wing Diver class was already great and she is now better than ever, with a boost that allows dodging in mid-air. Being able to unlock armour for classes you aren't playing as is a huge quality of life improvement that will ensure you can switch much easier than before and reduces the grind.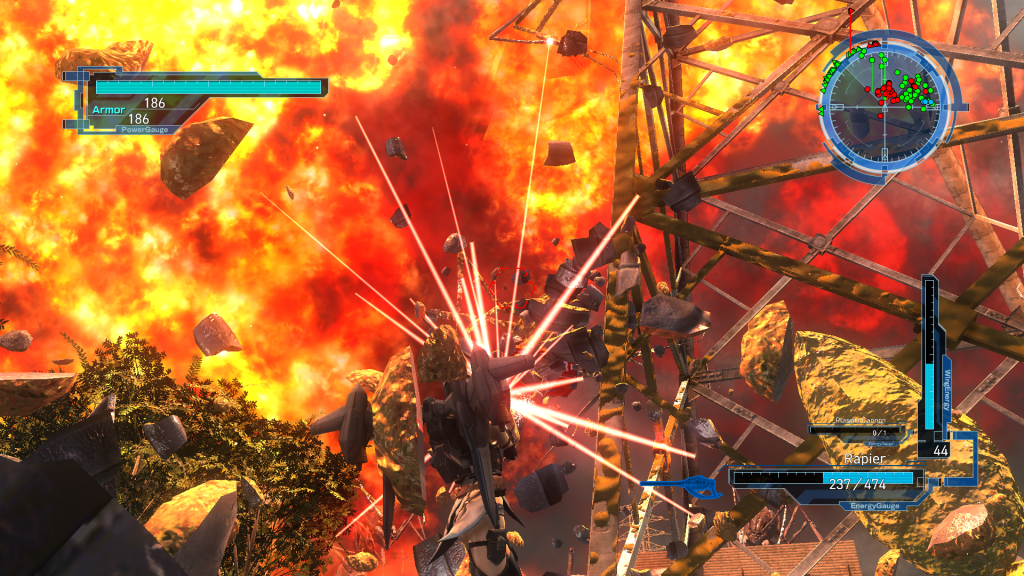 You'd think the team would be able to manage a stable framerate on consoles by now but the performance in EDF 5 is all over the place in some levels. It is much much better on a PS4 Pro than EDF 4.1 was on base hardware, but this still isn't great. There are also loads of pop-in issues with certain textures. If you've played any of the previous entries, you will likely get used to this but the screen tearing will definitely still stick out. The default camera movement speed is terrible, so you might want to play around with that to make it feel better. After a bit of tweaking, I managed to get it where I want it and enjoyed the game even more.
The most interesting aspect of this release for me is D3 Publisher expanding to the West with publishing and handling it on their own. While this sadly has meant it is digital only in North America and Europe, hopefully this means the gap between Japanese and English releases will shorten as they seem to now be looking at the West more seriously. XSEED did a superb job with the physical release of EDF 4.1 and I hope D3 can work something out for fans of physical media for EDF 5.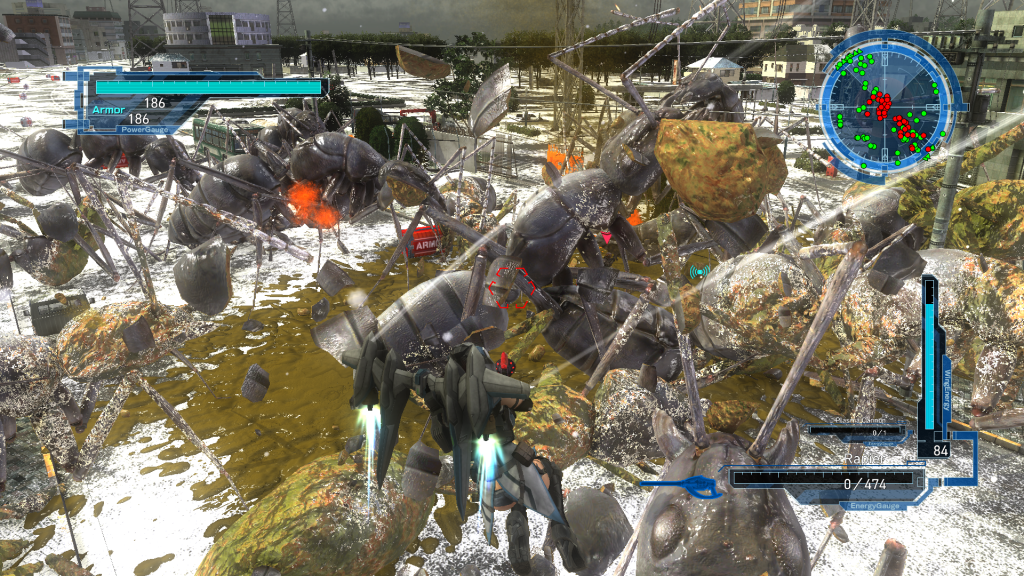 Overall, this is almost everything I wanted from a new Earth Defense Force game. It still has the technical issues you'd expect but is a damn fun experience overall. The additions and quality of life improvements make this an easy recommendation for any fans of the franchise. If you've never played a game in the franchise before, this is the best B-movie tier action game you will play this generation.
Positives
Chock full of bugs
New additions and improvements are great
Over 100 main story missions
Runs better than EDF 4.1
Negatives
But still should run better
Many instances of visual pop-in
Localisation quirks
Earth Defense Force 5 is a fantastic games for fans of the series and a great starting point for newcomers looking for a B movie like experience with addictive gameplay.