Release Date
September 28, 2018.
The battle for supremacy is back once again, and with every year that comes we're treated to two of the best football games the industry has to offer. Whether you're PES over FIFA or the other way round, there comes a time where one takes over for a few years and your allegiances change. For many FIFA is the only choice, seldom offering PES a chance to sway opinion. With FIFA 19, EA has not only taken over but made a game that's about as perfect as football games come. It's hard to keep things feeling fresh without recycling old ideas, or claiming there have been "significant changes" when the only thing you notice is a few extra menus and movement tweaks. The thing is, FIFA has improved so many different aspects of their playbook that you'll enjoy everything it has to offer.
It's instantly noticeable how movement has been improved, with first touches and ball control on the break offering so much freedom. Whether you're trapping the ball to provoke players to try and tackle you, or collecting a long pass on the chest to then fly past a nearby defender; every little move is possible. The Active Touch System allows much more control in any situation, giving you more opportunities to create space and shoot with the space you need. A lot of players have animations synonymous with their real-life counterparts, giving players their own identity, providing an authentic and unique experience with many of the bigger teams.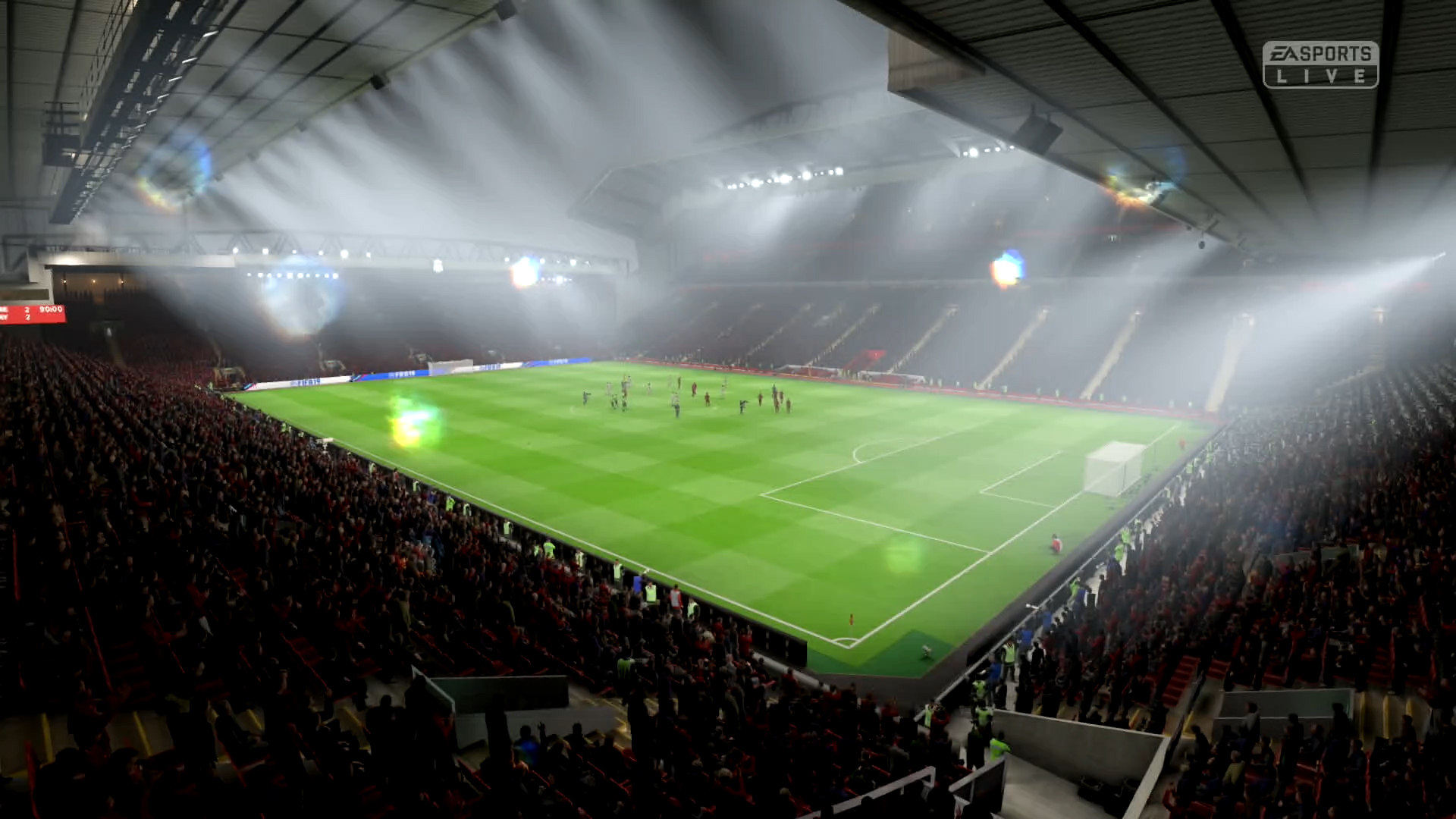 Players seem much more intelligent too, and their individual statistics mean much more to how they play. Those who are proficient shooting outside the box like De Bruyne or Coutinho rarely miss, defenders who plays possession well like Joshua Kimmich will be vital to you in the clutch, and midfielders you rely on for speed and superb ball control like Bale clearly showcase their ability. Battles for the ball will normally be won by the strongest, and breaks down the wing are going to be won by the faster players on your side.
When it comes to shooting in FIFA 19, the brand new Timed Finishing is a game of roulette, but if you get it right your game will improve tenfold. When shooting, a second press of the shoot button shortly after will provide you with an almost unstoppable shot, giving you guaranteed success on the attack. It's tough to pull off, and not that easy to master, but after an hour or so in training you'll start to pick it up. The training guide above your head shows a gauge, and when the line goes into the green zone, press the shot button again to make a timed finish. Once you've started to master them, you can turn off the guide and start to use them in every match. Believe me, you'll want to learn.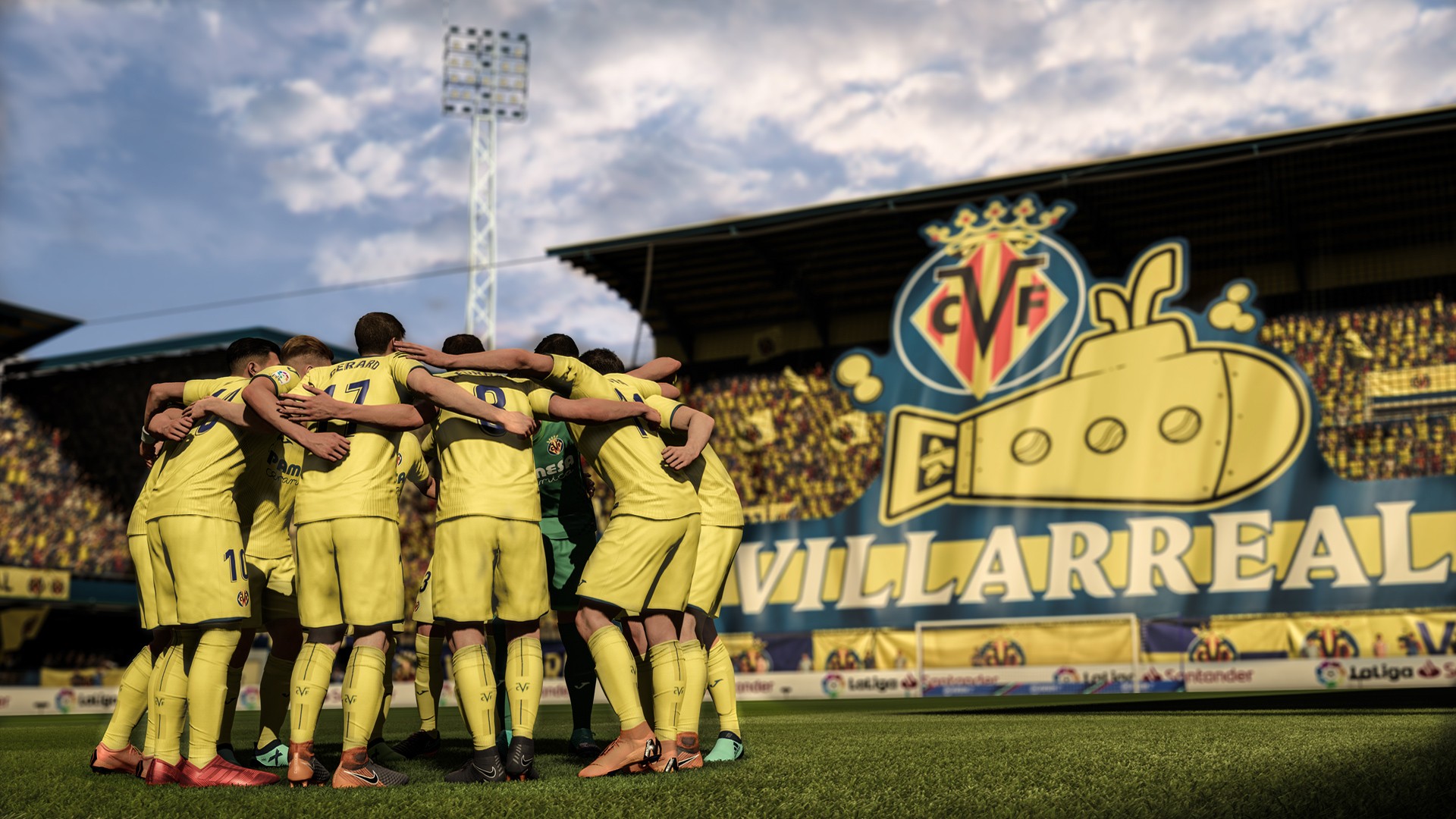 Play feels a lot more natural in every regard, and the AI is tremendous. Defenders work to clear the ball, getting into challenges in a variety of different ways based on their temperament, wingers break with much more urgency, and strikers will get into space and look for opportunities. For instance, if you prefer to play as a singular player, matches are much more varied, and you'll rarely see players make unnecessary errors. Even when you're in control of a whole team, players off the ball are always astute to your decisions when swapping and selecting different tactics. The only real issue I have is with keepers making some odd saves, diving for a ball when not needed, or punching the ball away when nobody is around, but this was only a handful of times and it doesn't impact the thrill of the game.
You've got much more choice when picking what tactics you plan on making, and if you're a hardcore gamer that insists on changing them for every match and shutting down specific players, FIFA 19 has your back. In the past I've struggled to see my changes implemented, but the new Dynamic Tactics work almost instantly. You can tweak everything from how you shut down specific players to what you do on the counter, and for teams known for playing in a certain way, there are plenty of options for how to deal with them whether attacking or defending.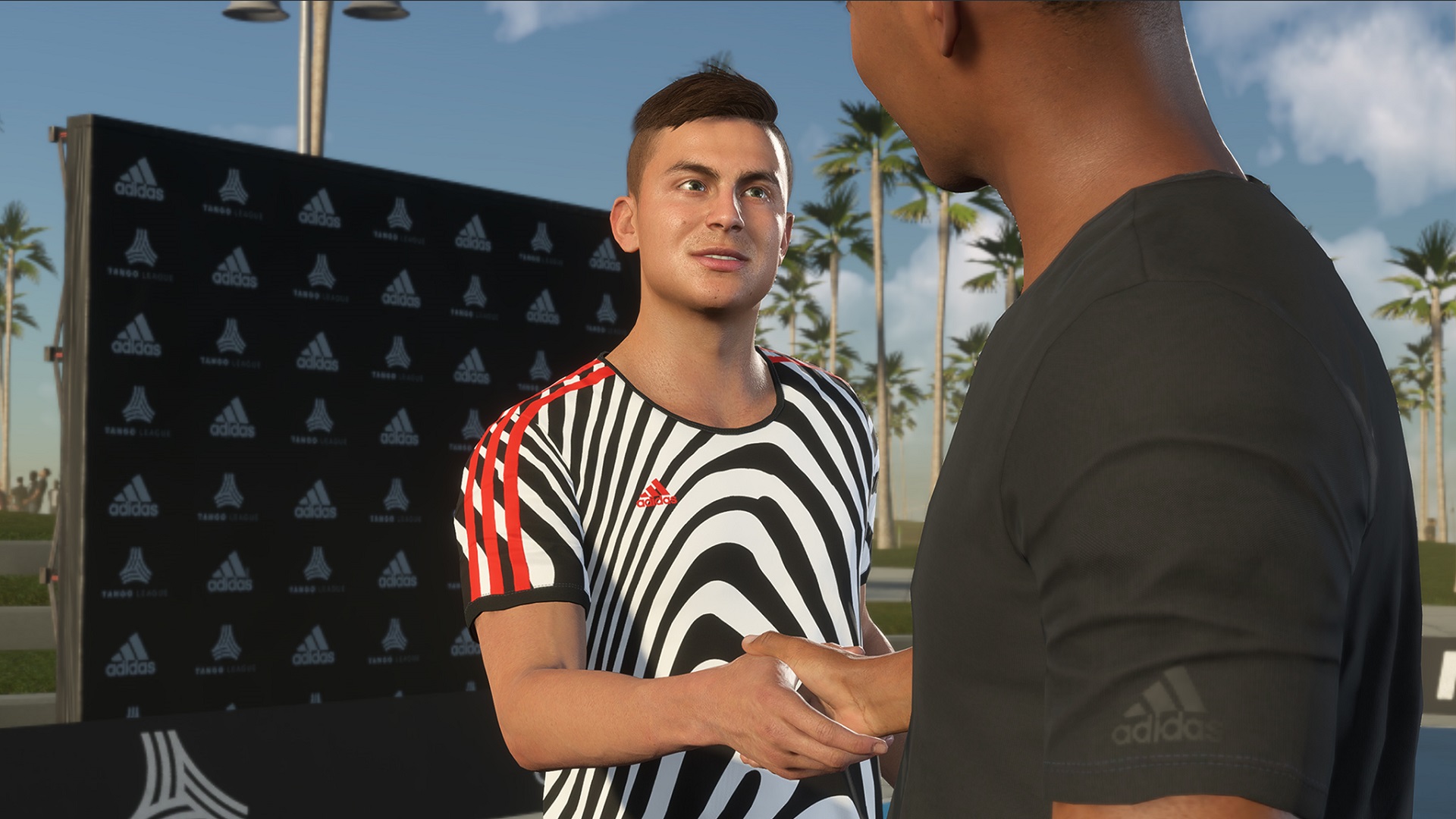 Career mode is back, with some significant changes to incorporate the addition of the Champions League. There are new cinematics and presentational changes when the time comes around, and live draws for it unfold in front of your eyes. There are also improved cutscenes before matches, such as player arrivals to the stadiums, making every match feel that little bit more realistic. One thing I noticed was the ability to see if players have a release clause in their contract, making it easier to deal with certain teams and agents. Other than that, I struggled to spot much else, but the menus and speed at which non-game days simulate seems a lot faster and efficient.
Kick Off mode has always been a chance to jump into a quick game with any two teams, but now the mode has opened up in a big way. Stats are tracked for every team with whom you play as, and there are some great new additions to the rules that allow you to play, such as matches with fouls and offsides turned off, opposing players taken off the pitch every time you score a goal, and goals only counting when scoring with a header or volley. I had loads of fun playing around with these modes, especially the No Rules option because there's nothing more satisfying than mowing down divers like Neymar with crunching tackles.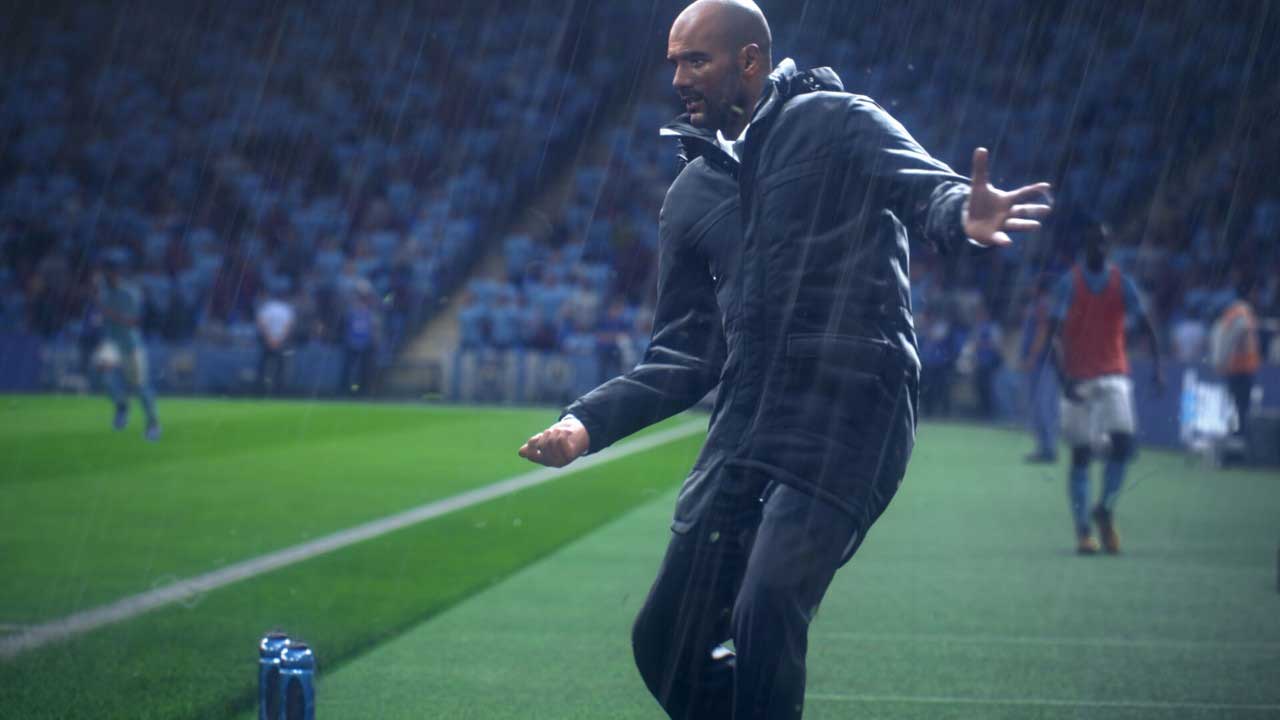 If you have enjoyed the previous two entries in The Journey, Alex Hunter is back and ready to take on the best in the world. The Journey: Champions lets you play as Alex, his sister Kim, and best mate Danny Williams, with a story centred around both Alex's rise to global star and playing out his dream of playing in the Champions League. There are plenty more opportunities to complete different training sessions and play around the world, whether in America, the Premier League and La Liga in Spain. The presentation is stunning and the animations of the cutscenes pull you into the story like never before.
There are a lot of thread lines in the overall plot, ranging from Danny and his brother Terry's relationship, Jim Hunter and his fragility, Alex Hunter's relationship with his mother, and more. There are plenty of objectives to complete whether in game (such as make ten successful passes and scoring a goal), or throughout the season (reach the final of Champions League or play every training practice). Skill Points are earned by playing well, and you can spend them on your stats or Player Traits that take the form of a skill tree. It's a natural story that doesn't feel like it's been packed with too many familiar video game tropes, and features a genuinely engaging story that I wanted to finish because I cared about all three of the main characters.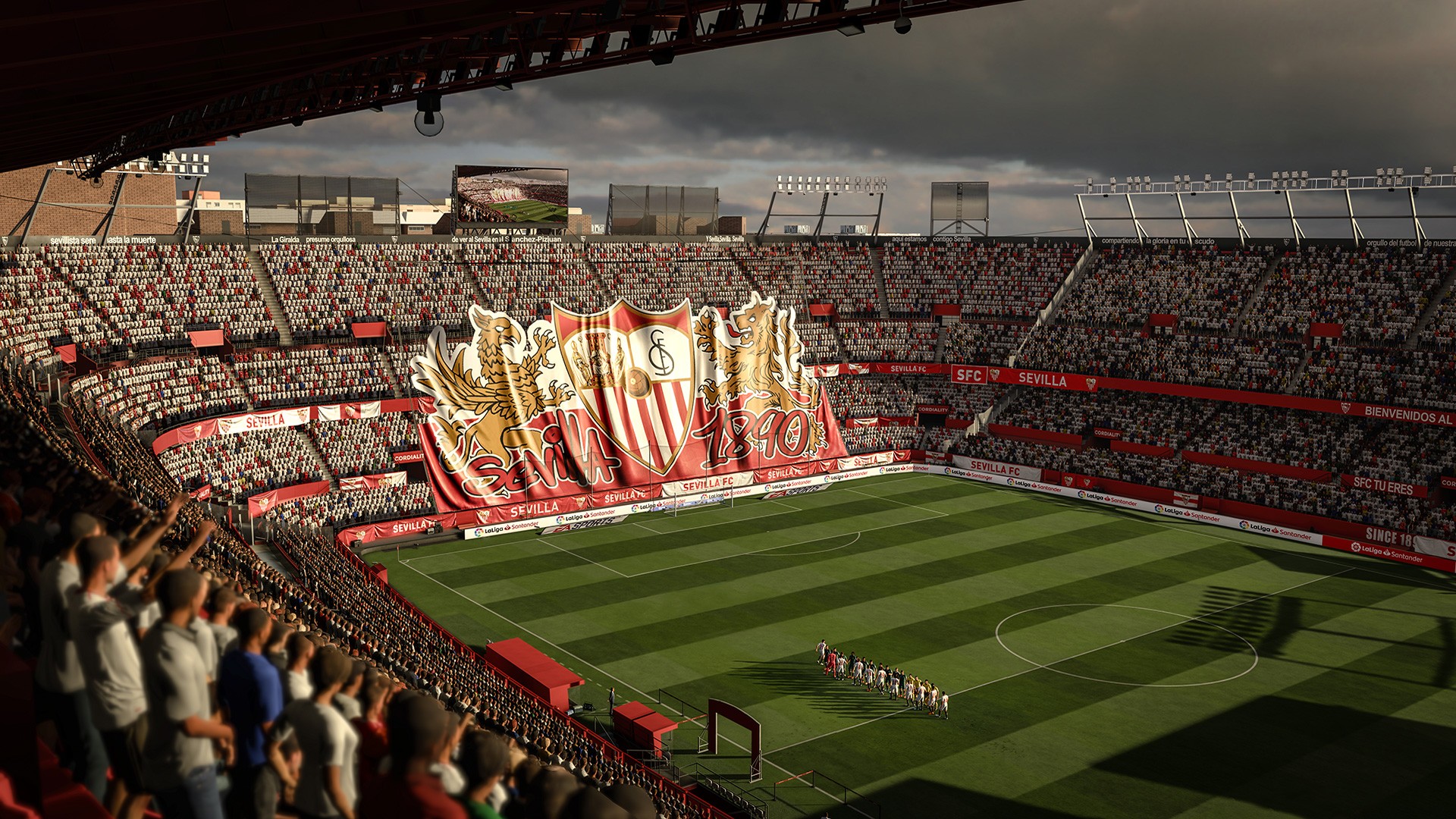 For those of you that buy FIFA 19 solely for Ultimate Team, you'll be pleased to know there's even more to do and plenty of new Legends to get. Amongst the returning features from last year, Division Rivals is a new mode that lets you enter divisions based on your skill rating by way of some preliminary matches. As the weeks go on, you'll compete within your division to earn rewards of your choice – a must for building the best team possible. Other tweaks such as Advanced Search lets you look through your team with more precision, also extending to the transfer market with a better layed out design. If you're after a bit of inspiration, the Champions Channel is a hub to watch the top 100 players in the world and re-watch their goals and top plays.
FIFA 19 is the ultimate football experience. It's the most complete FIFA in years, finding fresh ways to play, and offers the most fluid and refined controls to date. EA has utilised the Champions League in both presentation and mode variety, giving you countless opportunities to experience the world's biggest football competition. The visuals are gorgeous, making every stadium and touch of detail great to absorb with your eyes, and the presentation through commentary, pre-match build-up and everything else has never been better. Ultimate Team is wonderful, The Journey is a fitting finale to a series that has improved over the last three years, and every mode and new addition helps to make it the best football game in the world right now.
Positives
Movement is sublime
Timed finishers are fun to master and execute
Visuals are incredible
The Journey is a great conclusion to the story
Kick Off mode's 'House Rules' are fun
Negatives
Keepers can act weird
This is without a doubt the best football game of the year - potentially of all time. With great improvements to how you play, additional modes in FUT, the addition of the Champion's League, and visual enhancements in every mode, you'll find it hard to put the controller down.